Jamie Lee Curtis Reveals 'Maybe the Best Thing' She's Ever Done as an Actor
Jamie Lee Curtis loved playing a clumsy character in a movie about spies because "at the center of this action-centric movie was a domestic love story."
Jamie Lee Curtis says playing Helen Tasker in James Cameron's 1994 film, True Lies, opposite Arnold Schwarzenegger is "maybe the best thing" she'll "ever get to go do." Ahead, learn why the 61-year-old actress, who most recently starred in Knives Out, is so fond of her role in True Lies. 
What is 'True Lies' about? 
In the film Cameron wrote specifically for the two lead actors, Schwarzenegger plays Harry Tasker a spy tasked with tracking down nuclear missiles while at the same time trying to repair his marriage to Helen (Curtis), who he suspects is having an affair, according to IMDb. The couple's kidnapped and Harry's true work is revealed. The couple works together to get themselves out of trouble and complete the mission.
Curtis's performance in the film won her a Golden Globe Award for Best Actress in 1995, according to the Hollywood Foreign Press Association. 
Curtis: 'Helen Tasker was absolutely maybe the best thing I'll ever get to go do'
In a Nov. 2019 YouTube video for Vanity Fair where she broke down her career, Curtis explained what she liked most about playing Helen in True Lies. 
"You know the great thing about True Lies is that it was a character," she said before adding, "Helen Tasker was just absolutely maybe the best thing I'll ever get to go do."
Curtis continued, explaining why she loved the role so much. 
"At the center of this action-centric movie was a domestic love story. Everything happened organically because of the centered love story," she said.
"Nothing was superfluous. Nothing was added on to justify some trope of an action movie. Everything was organic to the characters and the fact that she was not good at it was sort of perfect," the actress said before adding, "There were a couple places in it where Helen's a little clumsy. She trips down the hall, she sort of drops the gun."
Curtis didn't mean to fall in tango scene
Remember the tango at the end of True Lies when Curtis's character Helen falls to the ground? That move wasn't in the script. The actress's legs were so sore after rehearsing the dance her legs collapsed. But it worked out because Helen had been clumsy in the movie. 
Here's how Curtis explained the scene: 
"Arnold and I had rehearsed the tango months before and then we needed a refresher course two days before the tango sequence which is the end scene of the movie. My quad muscles, because I do a lot of lunging, were burned out by the end of the rehearsal," Curtis remembered.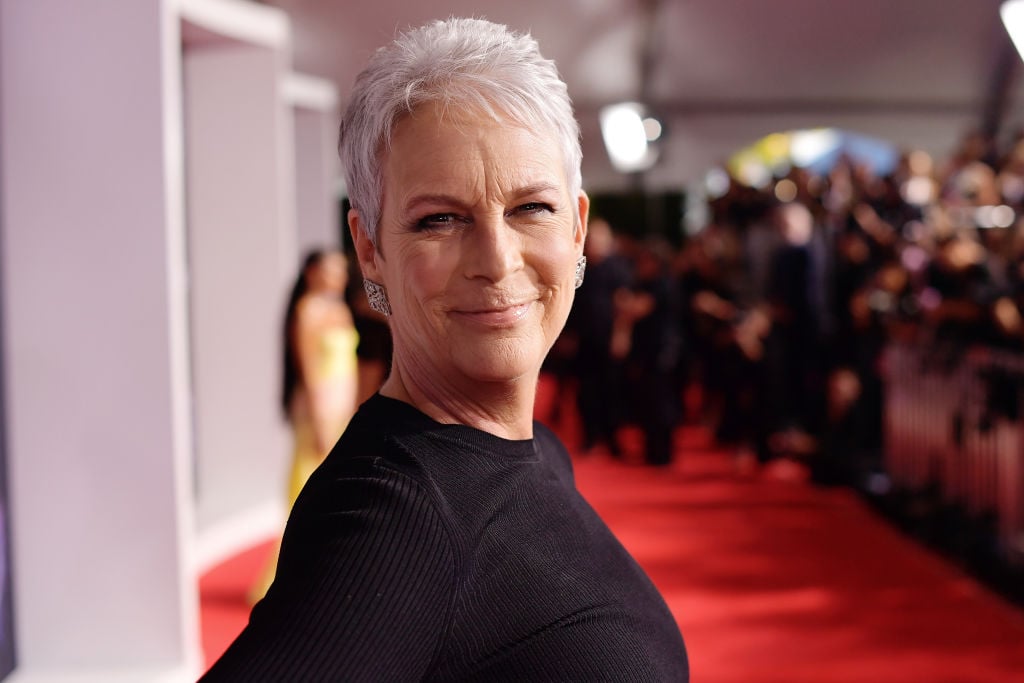 When it came time to shoot the last scene of the movie the following day, Curtis had been hurting. 
"The next day I remember getting up and going like, 'Oh, I can barely walk.' Like they were done," she said referring to her quads. "And we had to this over and over and over and over again. And you will see in the end of the tango I can't hold myself up and I actually slip." 
The imperfect tango made the cut which bothered Curtis. 
"I was so angry that he [director James Cameron] kept in the movie because my ego wanted the tango to be really fabulous and to have ended it on a high," she said. "But what was so great about it was that it was completely Helen, that Helen no matter what is still going to make a mistake." 
Maybe the future will bring Curtis and Schwarzenegger together for a True Lies remake about Harry and Helen more than 25 years later.