How Does Jamie Lynn Spears Feel About the 'Free Britney' Movement?
Actor Jamie Lynn Spears has shut down fan comments about her sister's mental health. Do we know her thoughts on the #FreeBritney movement?
As the #FreeBritney movement rages on, the focus is on pop star Britney Spears and her family. That includes her younger sister, Jamie Lynn Spears, an actor and singer herself. What has Jamie Lynn said about her sibling during this time? Find out here.
Jamie Lynn Spears is Britney Spears' little sister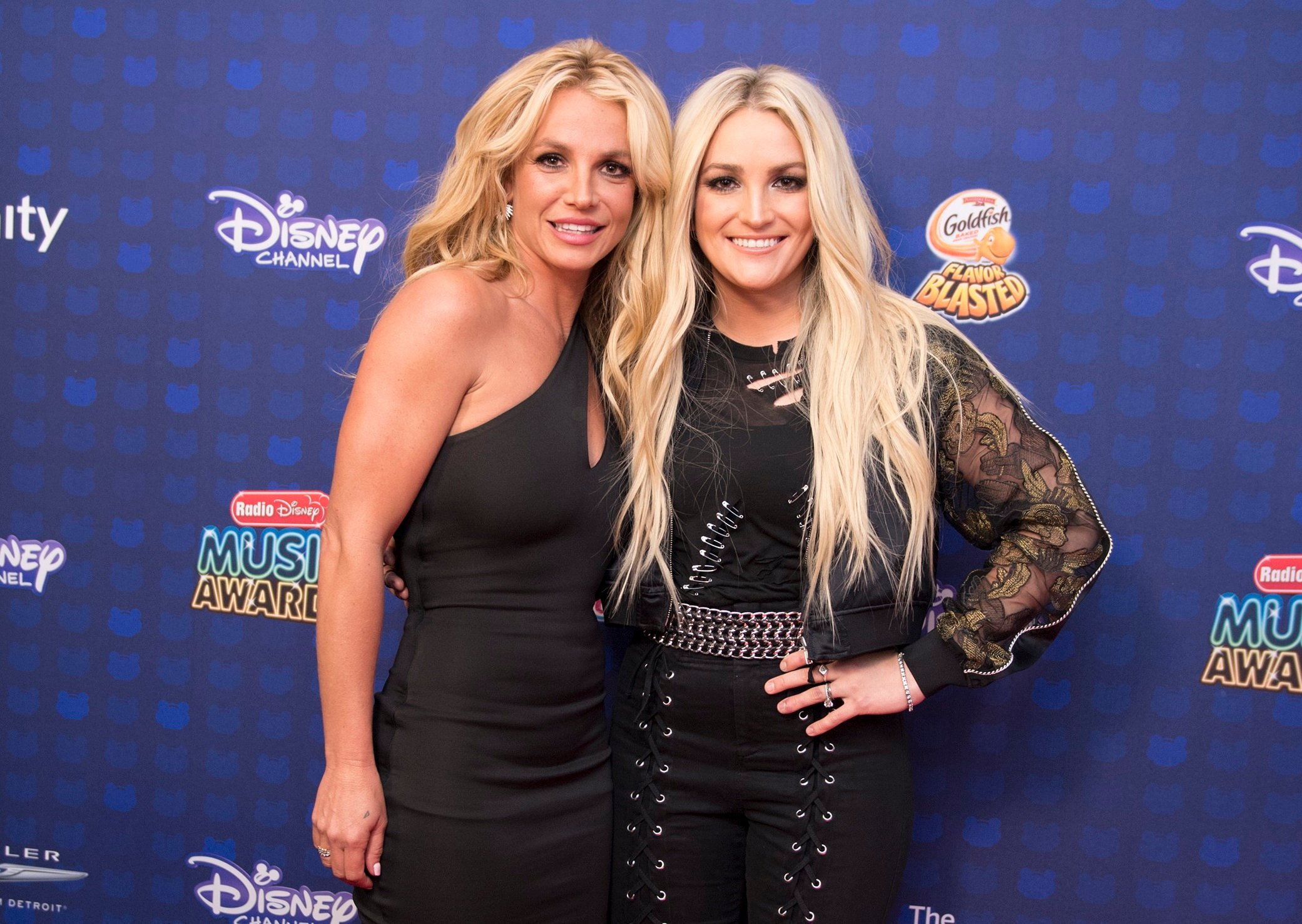 When Britney rose to prominence in the late '90s and early '00s, her sister was still very young. Jamie Lynn jumped into acting with Britney's film, Crossroads, and was then cast in the Nickelodeon children's sketch series All That. But most fans know her from her starring role in the sitcom Zoey 101.
The series came to an end in 2008, around the same time that Jamie Lynn announced her pregnancy at the age of 16. In the years since she has worked on her country music career and raising her family: She has two daughters and got married in 2014. However, Jamie Lynn recently got back into acting with the Netflix drama Sweet Magnolias.
What is the 'Free Britney' movement?
As for Britney, 2008 was also the year that her life changed dramatically. After losing her mental health was called into question in 2007, she was placed under what's known as a conservatorship in early 2008. However, she continued to work, releasing multiple albums and touring.
Britney and Jamie Lynn's father, Jamie Spears, has been one of the conservators for the last 12 years, along with others who have since resigned. In 2019, he was hospitalized due to a ruptured colon, after which Britney spent time in a psychiatric facility. Information revealed during this time brought on the #FreeBritney fan movement.
Why Britney has been in the news lately
The past year has brought about many headlines surrounding Britney and her family. Celebrities got involved in the movement, and an investigation was launched into reevaluating the conservatorship. There was an incident involving Jamie Spears, in which charges were filed against him with concerning Britney's sons, Sean and Jayden.
Britney and her family were set to appear in court for hearings to discuss the conservatorship. However, both have been delayed: the first because of the coronavirus (COVID-19) pandemic, and the second when the Zoom call was hacked. Her fans have continued to speak out, insisting that it needs to end.
What Jamie Lynn said about mental health
Days before the second canceled hearing, Jamie Lynn shared a since-deleted post about mental health on Instagram. This came as many celebrities, like Halsey and Demi Lovato, were posting about the subject as it relates to Kanye West and the public commentary on his bipolar disorder.
Jamie Lynn wrote in her caption, "If you deal with mental illness or care for someone dealing with mental illness, then you know how important it is to respect the situation with privacy for the person, and the family trying to protect their loved ones, no matter how it may appear to the public, and as the public we must learn to do the same."
She refuses to speak on Britney specifically
Jamie Lynn's statement did not refer to Britney, but because she was chiming in on the topic, some took that as an opportunity to ask about her sister. One Instagram user wrote, "How about your sisters OBVIOUS mental illness? Why don't you speak on that?"
"You have no right to assume anything about my sister, and I have NO right to speak about HER health and personal matters," replied Jamie Lynn, as captured by Comment By Celebs. "She is a strong, bad*ss, unstoppable woman, and that's the only thing that is OBVIOUS."