Jamie Lynn Spears Defends Herself in 'GMA' Interview — Claims She Did Not 'Oversee Funds' of Britney's Conservatorship
Britney Spears' sister, Jamie Lynn Spears, spoke to GMA on Jan. 12 to defend herself; however, it doesn't sound like Britney will forgive her.
Jamie Lynn Spears broke her silence about Britney Spears' conservatorship on Good Morning America (GMA) on Jan. 12, 2022. The 30-year-old younger sister of the pop icon came under fire in June 2021 after Britney testified that she wanted to sue her entire family for holding her hostage in a conservatorship. Although Britney Spears' mother, Lynn Spears, was never part of the conservatorship, there was a point where Jamie Lynn was in charge of the trust for Britney's sons.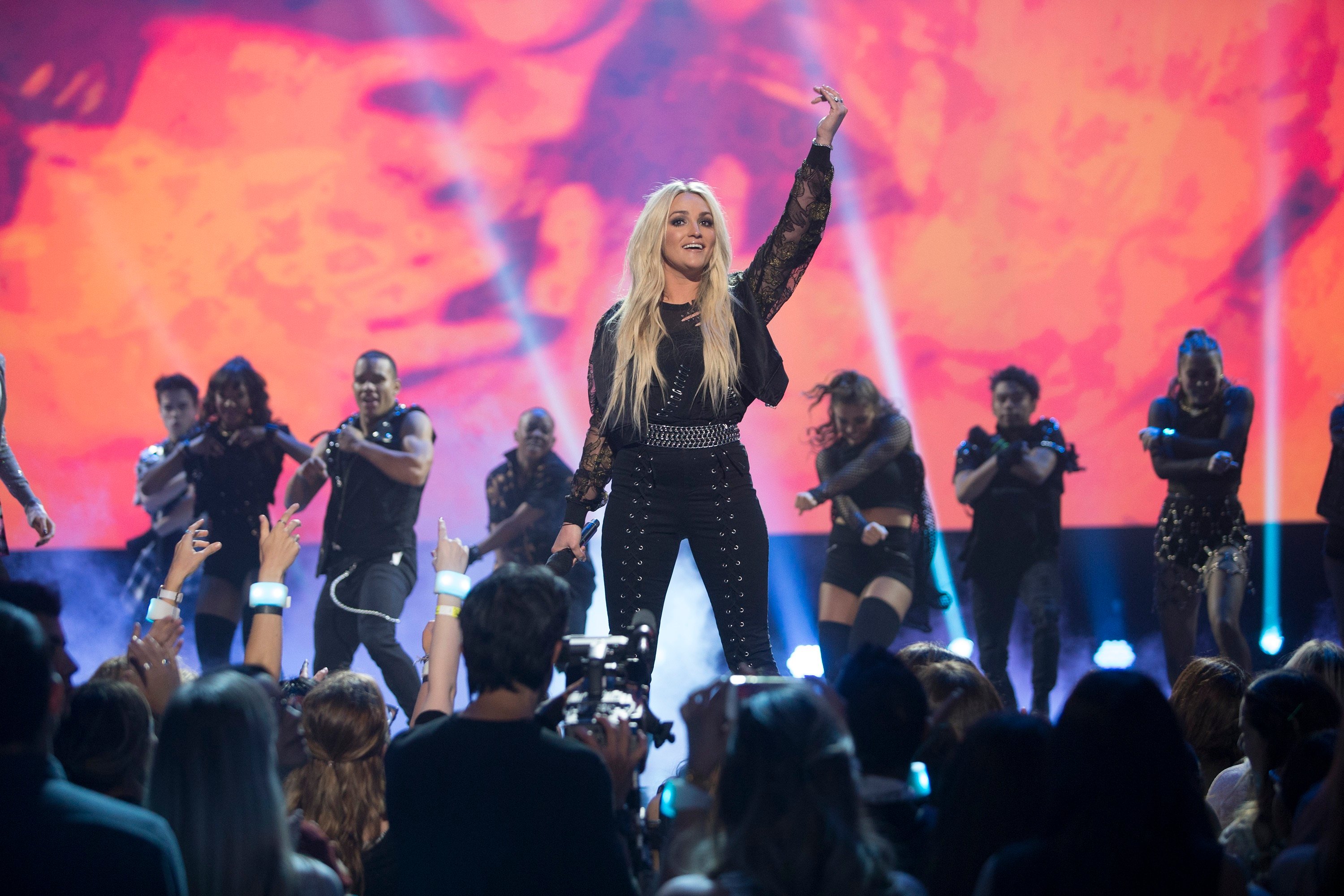 Jamie Lynn Spears' GMA' interview
ABC News Nightline co-anchor Juju Chang interviewed Britney Spears' sister, Jamie Lynn Spears, on Good Morning America on Jan. 12. The anchor asked questions about the younger sister's new book and the rift between the two women. Chang also approached the topic of Britney's conservatorship. Jamie Lynn told viewers that she did not understand Britney's conservatorship any more now than she did when she was 17 and pregnant in 2008 when it was put into place.
"There was a time where my sister asked me on her trust and will if I would be the person who was sure that her boys got what she needed," Jamie Lynn explained. "Whether she was in a conservatorship or not, that was a very normal thing, I thought. Once I realized that I didn't want to be a part of it until she was out of the conservatorship. There was no me overseeing funds or something like that. And if that was then, it was a misunderstanding. Either way, I took no steps to be a part of it."
Jamie Lynn also added that she took steps to help Britney end the conservatorship. 
"I've always been my sister's biggest supporter, so when she needed help, I set up ways for her to do so," Jamie Lynn added. "I went out of my way to make sure that she had the contacts she needed to possibly go ahead and end this conservatorship."
Did Britney Spears respond to Jamie Lynn Spears' 'GMA' interview?
As of the publishing of this article, Britney did not publicly respond to Jamie Lynn's GMA interview. However, fans of the pop icon believe she won't be happy about it. Britney unfollowed Jamie Lynn on Instagram in early January. Britney also stated how she feels about her family holding interviews in her 2021 court testimony obtained by Variety. 
"It's not fair they're telling lies about me openly," Britney said in June 2021. "Even my family, they do interviews to anyone they want on news stations. My own family doing interviews, and talking about the situation and making me feel so stupid."
It doesn't sound like Britney will be happy about another interview from one of her family members when the pop icon still hasn't had a chance to tell her story.
Jamie Lynn defended her 2017 tribute to Britney
"I don't like that my sister showed up at an awards show and performed MY SONGS to remixes !!!!!" Britney wrote on Instagram in July 2021. "My so-called support system hurt me deeply !!!! This conservatorship killed my dreams … so all I have is hope, and hope is the only thing in this world that is very hard to kill … yet people still try." 
Jamie Lynn told Chang that she performed the show for her sister. 
"I was doing a tribute to my sister and to the amazing things she has done."
Then the younger sister ended the first part of her GMA interview by preaching love for her sister. 
"That love is still there 100%," Jamie Lynn added. "I love my sister. I've only ever loved and supported her and done what's right by her, and she knows that so I don't know why we're in this position right now."