How Is Jamie Lynn Spears Involved in Britney Spears' Conservatorship?
Singer Britney Spears' conservatorship became an even larger story than in past years in June 2021, after the artist opened up in a moving testimony. In it, she spoke about her family's involvement, painting them in a negative life. But was she talking about her sister Jamie Lynn Spears?
Britney Spears and Jamie Lynn Spears are sisters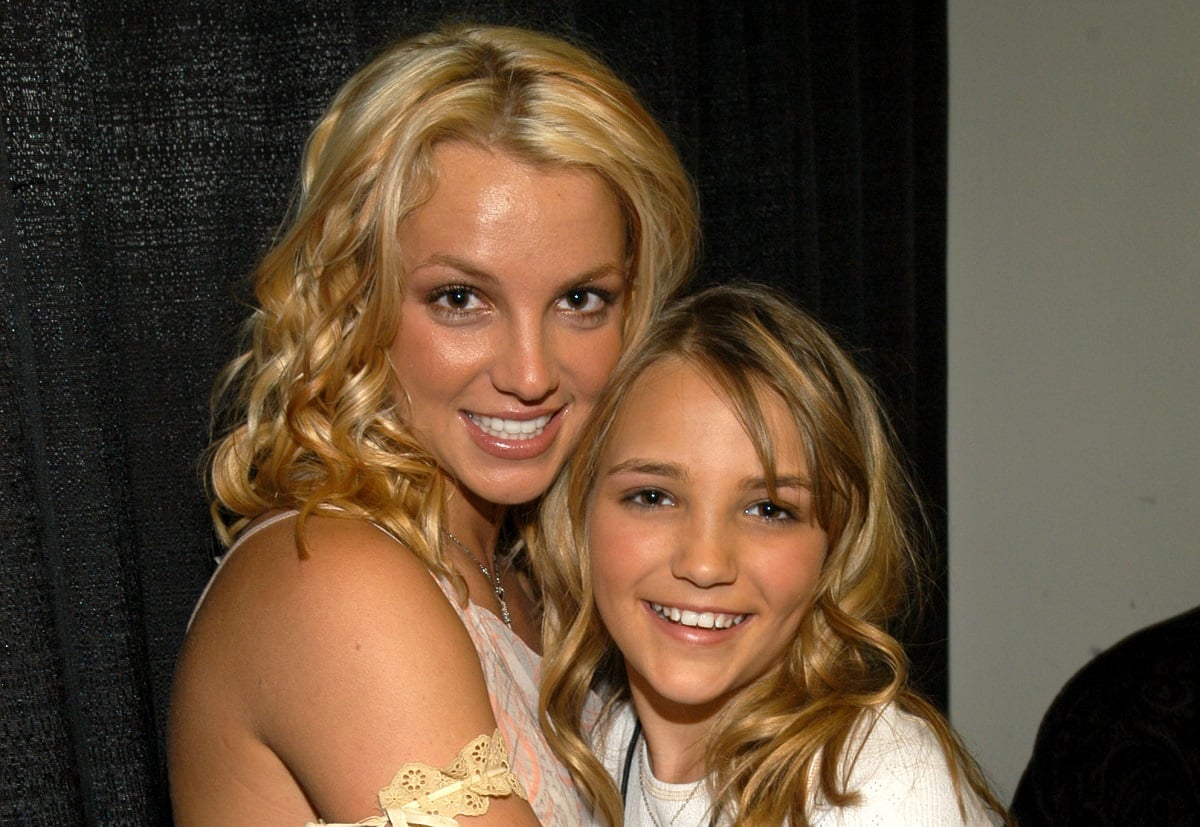 When Britney Spears first rose to fame as a pop star, she often credited her family and Southern upbringing. In addition to her parents and older brother, she also has a younger sister, Jamie Lynn Spears. And the younger sibling soon got her own time in the spotlight.
Jamie Lynn Spears first appeared as the younger version of Britney Spears' character in the 2002 movie Crossroads. After that, she continued acting, appearing in the Nickelodeon sketch comedy series All That before securing her own sitcom, Zoey 101. She currently stars in the Netflix series Sweet Magnolias.
Jamie Lynn Spears' role in Britney Spears' conservatorship
In 2008, Britney Spears was placed under a conservatorship. Her father, James "Jamie" Spears, controls not only her finances but her career, health, and more. Over the years, as fans have learned more about the situation, it attracted more attention, leading to a push to have her let out of the conservatorship.
In August 2020, the #FreeBritney movement gained traction. At this time, the Blast obtained documents in which Jamie Lynn Spears was named trustee of a trust set up for her sister's children, Sean Preston and Jayden James. According to the publication, this "is the first time her sister has been named in connection to [Britney Spears'] conservatorship."
Britney Spears said she wants to sue her family
In June 2021, Britney Spears spoke publicly for the first time in years about her situation. She called the conservatorship "abusive," explicitly citing how her dad is responsible for putting her on drugs. "My dad was all for it. Anything that happened to me had to be approved by my dad," she said (via Variety). "My whole family did nothing."
Britney Spears added that Jamie "loved the control to hurt his own daughter 100,000%." "My dad and anyone involved in this conservatorship and my management who played a huge role in punishing me when I said no — ma'am, they should be in jail," she told the judge.
The artist continued to document what she'd been through, noting how her family hurt her. "I would honestly like to sue my family, to be totally honest with you," she said. "I also would like to be able to share my story with the world, and what they did to me, instead of it being a hush-hush secret to benefit all of them."
Jamie Lynn Spears blames the media
As of June 24, 2021, Jamie Lynn Spears hasn't spoken publicly about what her sister said during the hearing. However, she did turn off comments on her Instagram posts.
In the past, the actor hasn't said much about the conservatorship, but she did shine a spotlight on media interference after the unauthorized documentary Framing Britney Spears debuted in February 2021. "Dear media, try not to repeat the mistakes of your past. Look where that got us. Do better," Jamie Lynn wrote in her Instagram Story (via People).
RELATED: What Jamie Lynn Spears Learned From Britney Spears About Fame: 'She Taught Me How to Protect Myself'