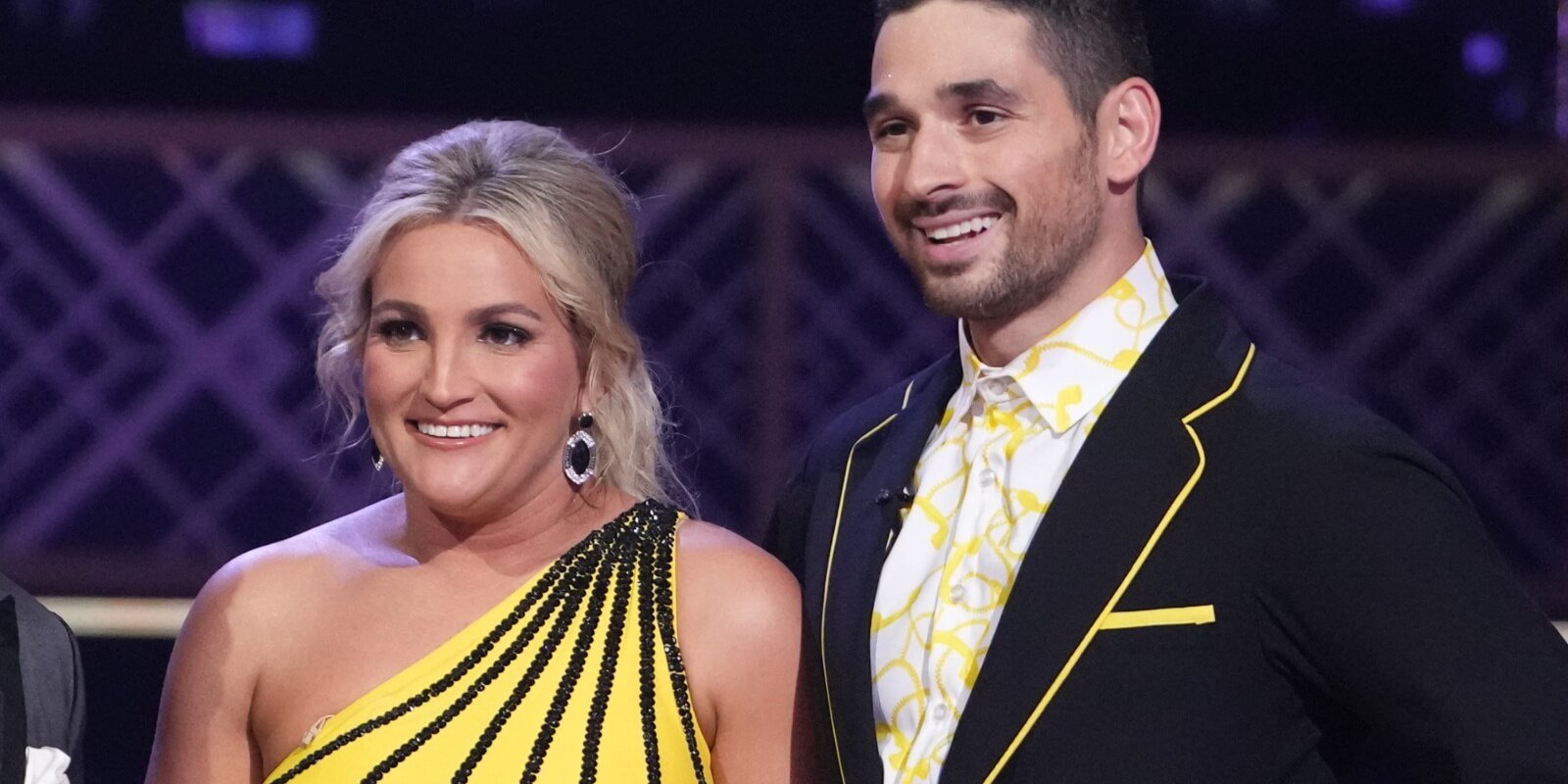 Jamie Lynn Spears Trolled by Britney Spears Fans After 'DWTS' Debut
Fans of the pop star have been highly critical of her little sister after she made her debut on the ABC reality competition series.
Sweet Magnolias star Jamie Lynn Spears is getting pushback on social media from fans of her sister, Britney Spears, after her Dancing with the Stars debut. The actor performed her first dance, a Tango, alongside pro-partner Alan Bersten during the series season 32 opener, and Britney's fans had a lot to say about it.
Fans of Britney Spears trolled Jamie Lynn Spears on social media after 'DWTS' debut
Jamie Lynn Spears made her dance debut alongside pro-Alan Bersten during the season 32 premiere episode of the show. The couple performed a Tango, which earned them an overall score of 15 points.
However, fans of Britney Spears, were unsupportive of Jamie Lynn. They took to the show's Instagram page to comment on Jamie's casting and overall performance in the comments section of a post celebrating her first dance.
"Can we please get a Britney week just to spite her?" wrote one Instagram user. This comment was followed by, "Can I vote for Alan? Not Jamie, just Alan."
"Is there a way to vote for the people we want to go home? I'll cast all those votes on her," wrote a third viewer.
However, a fourth DWTS fan says it is "sickening to see all the comments about Britney. Too bad Jamie has to be overshadowed by her sister's drama."
Jamie Lynn is donating her 'DWTS' salary to the ongoing SAG-AFTRA strike
Jamie Lynn Spears tried to cast a positive spin on the negative publicity she received from her sister Britney Spears' fans. During an interview for Good Morning America, Jamie Lynn revealed she planned on donating her weekly DWTS salary to those affected by the SAG-AFTRA and WGA strikes.
"Just give back to them in a time where they can't give to themselves," Jamie Lynn revealed. The WGA strike ended days before the season premiere of DWTS.
As for the challenges a celebrity faces as a DWTS competitor, Jamie Lynn believes she is up for the challenge. She admitted, "I mean, I don't know if one could ever be 100% ready to take on something this big. I didn't realize what a commitment it was. But it definitely is I'm ready to challenge myself."
Her pro-partner Alan Bersten said he was "very proud" of Jamie Lynn. "Her effort goes a long way, and I hope she is not too hard on herself," he told Entertainment Tonight.
In response, Jamie Lynn claims she would "love" to be "perfect at everything." But she knows that "doesn't exist."
Next up for Jamie Lynn Spears: Latin Night
Week two of DWTS will feature ballroom dances with a Latin flair. Latin night is always a fan favorite, with featured dances including Cha Cha, Rumba, Salsa, Samba, or Tango.
The 13 remaining couples will heat up the ballroom floor with all-new routines they must learn in one week versus the three weeks they had to master their first performances.
The night will feature a fiery opening number to "DESPECHÁ" by ROSALÍA. The routine will be choreographed by married pros and new parents, Daniella Karagach and Pasha Pashkov.
DWTS airs Tuesdays beginning at 8 p.m. ET on ABC. The series is simulcast on Disney+ and can be seen the following day on Hulu.