Jamie Oliver's 3 Easy Back to School Lunch Recipes
Summer's over and school is back in session. For many, that means a return to packing lunches five days a week. Cringing at the thought? Turn to celebrity chef Jamie Oliver. He's here to make the process easier with lunch recipes for kids that are packed with fruit and vegetables.
1. Jamie Oliver puts fruit in a cheese sandwich for an easy school lunch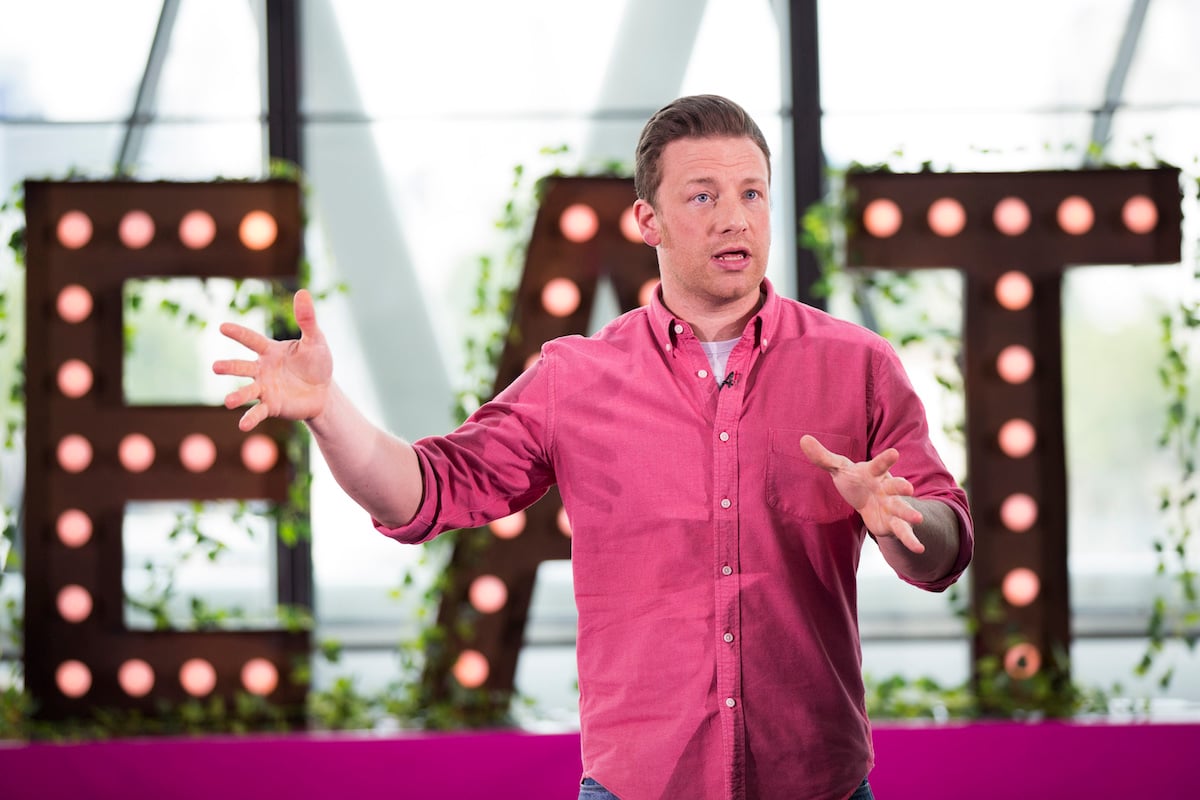 "It's time for the kids to go back to school, and the pat lunch routine to start up again," Oliver said in a September Instagram video as part of a partnership with the English grocer Tesco. 
Showcasing "the humble sandwich," Oliver said he'd "help you make them more delicious and more nutritious" adding that "these fillings are super simple to make and it's going to help you get more of the good stuff into your kids." 
Oliver kicked off the video with a cheese sandwich recipe. Oliver didn't put a few slices of cheese between pieces of bread and call the sandwich done (Tesco's website has the full recipe and nutritional information). He is a cookbook author after all so he elevated it a little bit. 
Oliver took flavor — and the nutrients — up a notch by adding green apple or pear. His preferred way of serving it up on a cheese sandwich? Grating instead of slicing.
Next Oliver suggested spreading light mayonnaise or yogurt on whole-grain bread before sprinkling each slice with grated cheddar or any other hard cheese. Finally, he said the sandwich gets topped with crunchy fruit.
Oliver also shared a tip for making the sandwiches. He advised people making them at home to always squeeze a little bit of fresh lemon juice on the apple or pear. That way the fruit won't have turned brown by lunchtime.
2. Jamie Oliver gets kids to eat fish with his tuna roll recipe
RELATED: Ina Garten's Chicken Caesar Club Sandwich Is a Twist on a Classic
Getting children to eat fish can be a challenge. Oliver's approach? Make a tuna roll, "which is a great way of getting oily fish into a kid's diet." 
He mixed canned tuna with light mayonnaise and yogurt. But he wasn't done. The celebrity chef used the opportunity to pack the sandwich with more vegetables. Oliver tossed in sweetcorn — either frozen or canned — tomatoes, red pepper, tomatoes, and peas.
He combined the mixture before serving the tuna on a whole grain roll for a lunch that's "nutritious and packed full of flavor."
3. Jamie Oliver's chicken wrap utilizes leftovers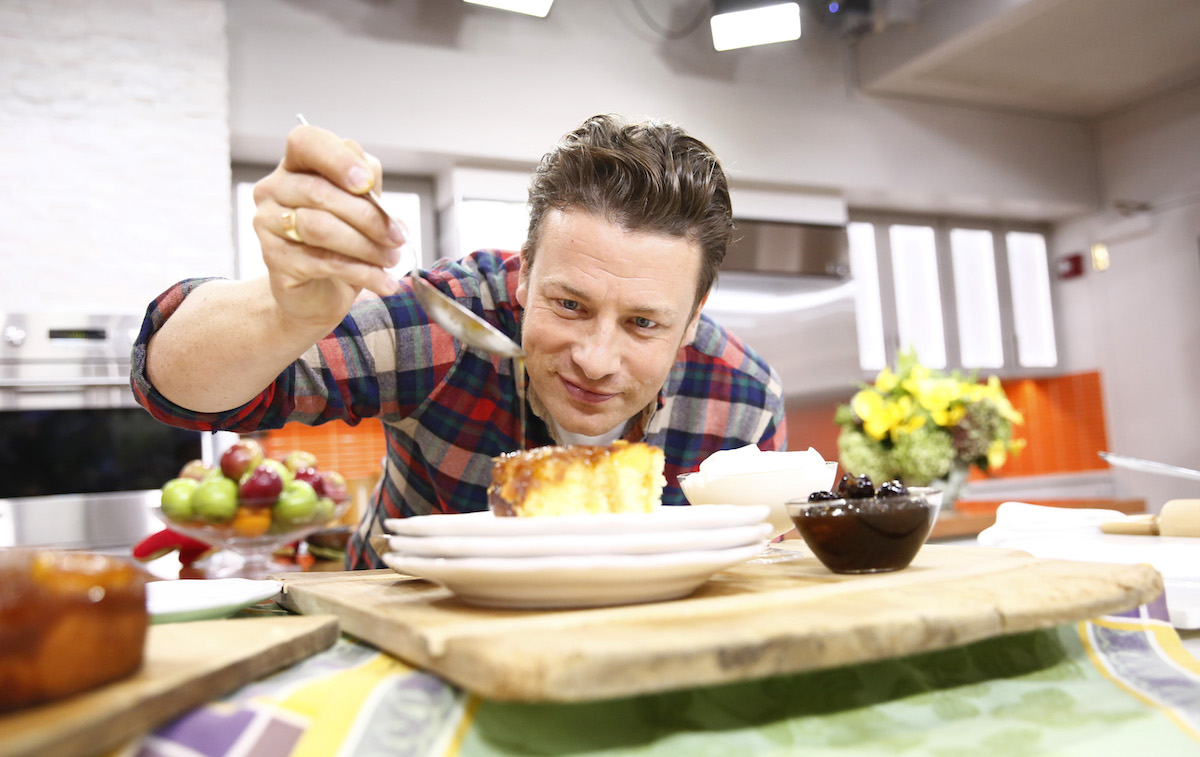 RELATED: Barefoot Contessa: 5 Easy Ina Garten No-Cook Lunches That Are Perfect for Summer
Wondering what to do with leftovers from the weekend and how to use them in a different way? Oliver used them to make chicken wraps for an easy back-to-school lunch in his Instagram video.
"It's a great way to use up any of those Sunday roast leftovers," he said.
Once again, the Ultimate Veg author started with yogurt and light mayo. For an added boost of flavor, he also included a little bit of nut-free pesto. And, no surprise here, he packed the wrap with crunchy vegetables. Another take on these is to use leftovers from Ina Garten's chicken sandwiches to make wraps for lunch the next day.