Jamie's Management Style on 'Below Deck Down Under' Was 'S***ty,' Tumi Shares
Bosun Jamie Sayed may have been in over his head on Below Deck Down Under, Tumi Mhlongo recently shared. Sayed struggled to manage Benny Crawley and became angry when the crew joked about him being a b****.
He also complained to the crew about how Captain Jason Chambers handled the boat. Mhlongo said Sayed may not have been cut out for the job, referring to his management style as "s***ty."
Tumi wished Jamie relaxed a bit on 'Below Deck Down Under'
"S***ty," Mhlongo said in response to Hannah Ferrier's question about Sayed's management style on her Dear Reality, You're Effed podcast. "Not a good manager?" Ferrier questioned. Mhlongo replied, "No."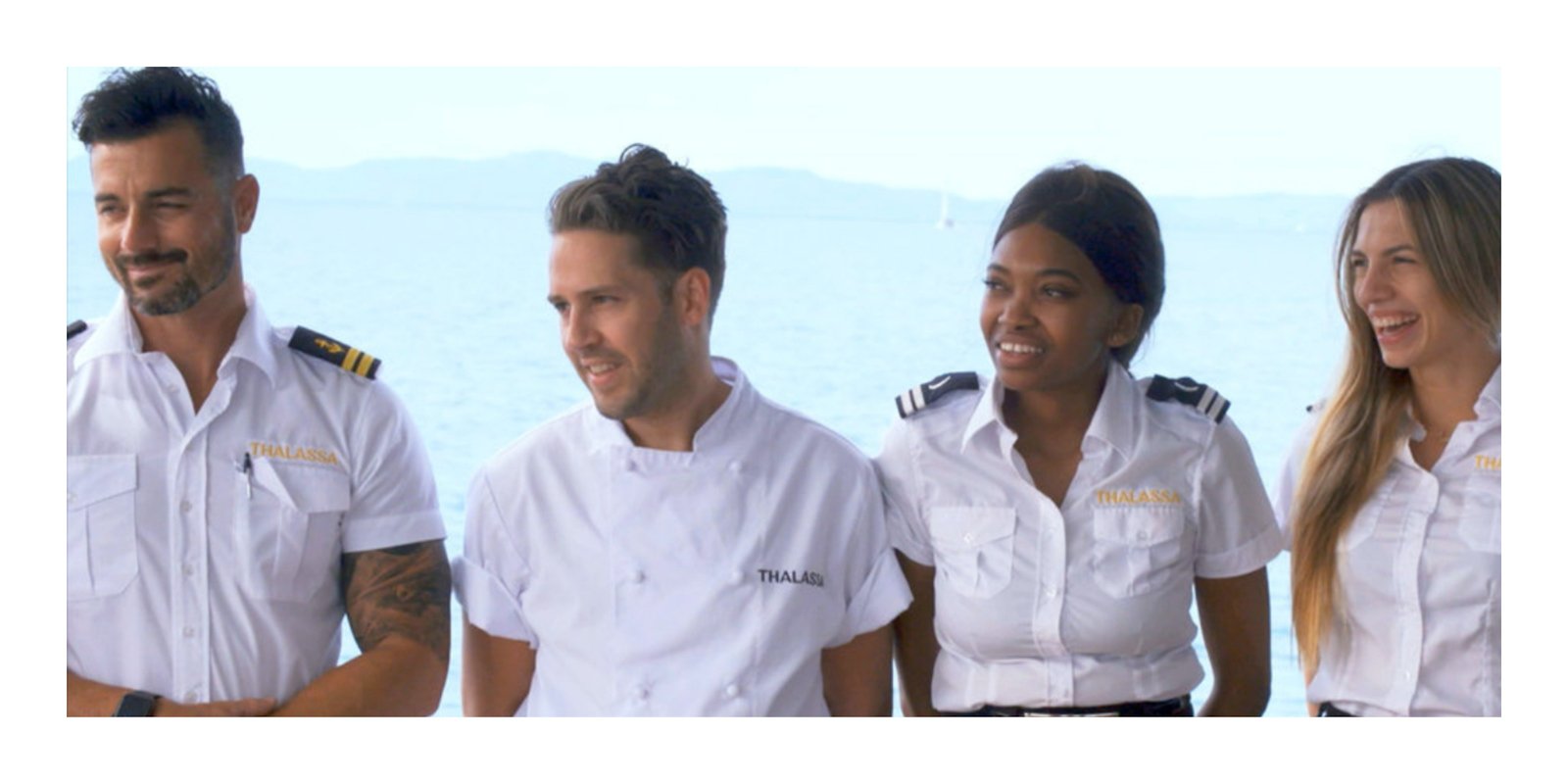 Mhlongo said Sayed struggled with communication. "I think he tried [to intimidate]," she said. "What bothers me with the whole Jamie thing is that I know him personally. And I was like if you just walked in there being who I know you are. And leading from that place, I think it would have been a completely different story."
Jamie said he went easy on Benny on 'Below Deck Down Under'
But instead, Sayed tried to throw down the hammer, which seemed to backfire. "And that doesn't work on a boat," Mhlongo added. "Just be yourself. So I needed him to see that he was putting on this dominant character. And I'm like, come on. Who the f*** are you?"
"I know because he likes to remind you that he's been in the police force," Ferrier said. "And all that jazz."
RELATED: Benny From 'Below Deck Down Under' Brings the Drama for Bosun Jamie – 'He Takes Advantage' [Exclusive]
For Sayed's part, he insisted to Showbiz Cheat Sheet that he had empathy for Crawley. "I was not aware of what happened in his past," he said about how Crawley arrived on the boat shortly after the death of both of his parents.
"I maybe heard bits and pieces, but I did find out later on," he said. "And I obviously feel sorry for the guy. I didn't want to keep pushing him like you would a normal deckhand. Because if the deckhand wasn't listening to the bosun on a normal boat, he'd get fired straight away."
Jamie said Benny Crawley 'took advantage' of his kindness
While Sayed said he had empathy for Crawley, he felt as though the Below Deck Down Under deckhand took advantage of his kindness. "I did feel bad for him," he said. "But at the end of the day, you have a job to do, and it can be a dangerous job. So we can't just let people do their own thing. That's why there are rules and safety and precautions."
Upon hearing about Crawley's parents, Sayed said he essentially tiptoed around Crawley and didn't come down on him. "Just trying to avoid being so hard on him, and you'll see I'm easier with him," he said during the first few charters. "But that changes very quickly because he just takes advantage of it."
Sayed also wished he would have mentioned issues he had with Crawley to Chambers earlier in the season. "Actually, if I had to do it again, I would have gone to Captain Jason sooner," he told Decider. "Captain Jason was aware that all the Benny drama was happening, but he never got the full story while we were on the boat."
"Ben was very open about his past and how difficult the last few years were for him. I did feel bad for Ben so it was difficult for me to understand how to handle Ben as a manager. As much as I wanted to coddle him, I needed him to level up and be a productive deckhand as well," Sayed added.
Sayed then said, "He got away with a lot of things that you just don't get away with on other boats. Plus, Captain Jason and Ben got along really well as mates. At one point, I just felt I had to step back. It was a really difficult situation I was in."

RELATED: Chef Marcos From 'Below Deck Sailing Yacht' Worked Like Crazy on No Sleep – Jamie Sayed Exclusive Interview