Jane Fonda Doesn't Have Time or Interest in Romance
Jane Fonda was born into a life most could only dream of. As the daughter of the silver screen star, Henry Fonda, she paved an acting and modeling career all her own that has spanned decades. Where others may have been content with fame and fortune, Fonda has always stayed active in other impactful ways by authoring books, becoming a fitness guru, and speaking out on global issues as an activist. Even at 82, she continues her work.
Despite all of her successes, however, Fonda has struggled profoundly to find grounding in her true self after years of getting lost in the ever-shifting tides of romances and personal relationships, and the pressures of life in the public eye. That is, until now.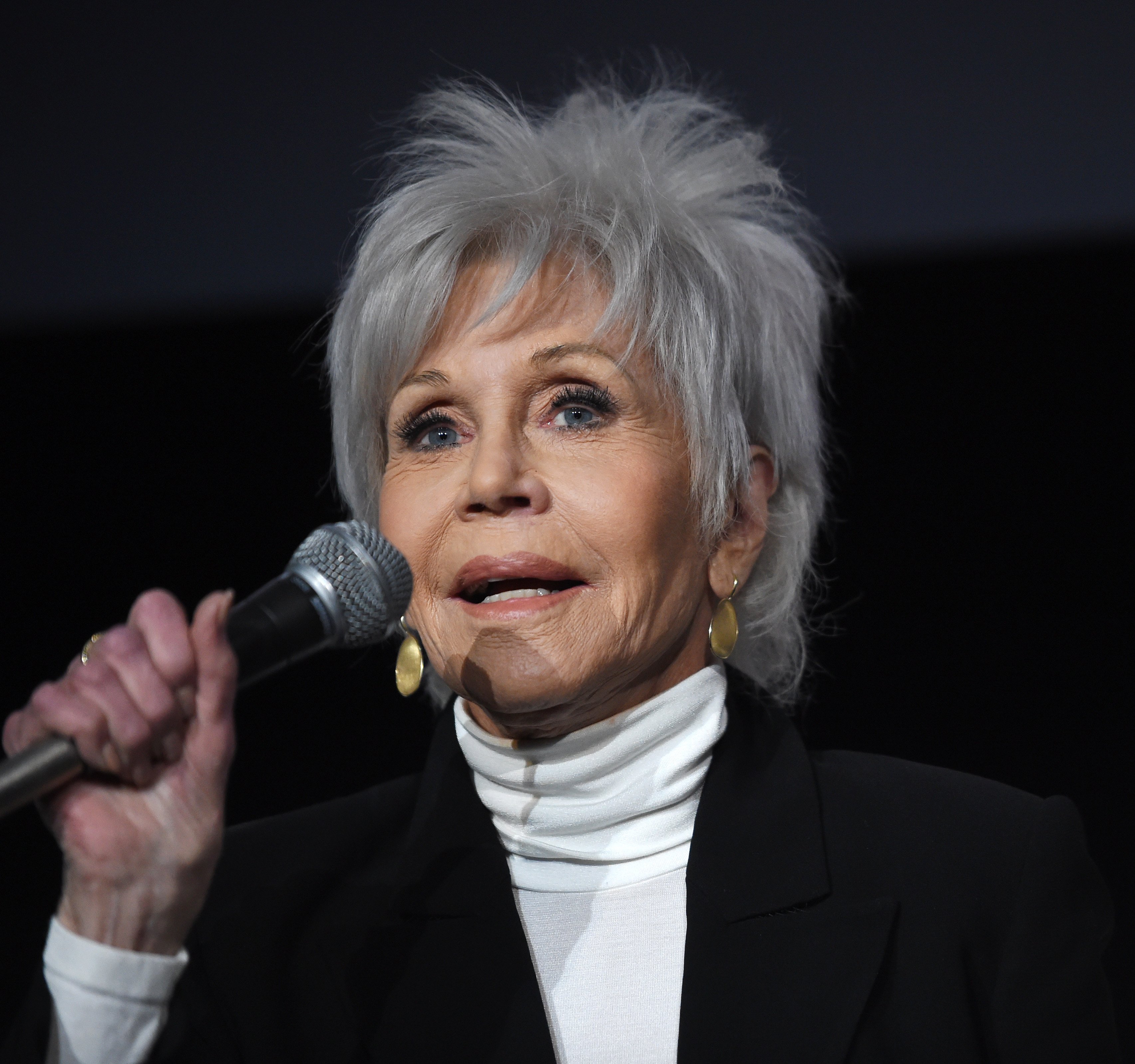 Rarely single throughout her life
Jane Fonda is very open in interviews about her lifelong issues with body image and self-worth. She attributes many of these issues to her father. As a result, she struggled with eating disorders for years and took several trips under the knife, all in the pursuit of perfection.
Fonda was married and divorced three times starting with Roger Vadim (1965-1973) and Tom Hayden (1973-1990). Her third and final marriage to Ted Turner started just a year after her divorce to Hayden, and ended in 2001.
By her final divorce, Fonda was in her mid-sixties and still didn't feel like she had found real love, until meeting her partner Richard Perry in 2009. In a 2012 interview with The Sun she said, "At 74, I've never had such a fulfilling sex life." Fonda and Perry amicably separated in 2017.
Why did Jane Fonda stop dating?
RELATED: Jane Fonda Reveals That One of Her Biggest Regrets Was Not Hooking up With This Motown Legend
For the most part, Fonda didn't date much after her split with Perry. Now, in 2020, it seems she hasn't changed her mind on that conviction.
In a recent interview, she told New York Times author Maureen Dowd, "I don't have time. I am fully complete with me and my children and my grandchildren and my friends. I don't want any more romance. I don't have time for it."
She went on to say that she no longer gets propositioned by men but that she isn't lonely ever. "I've never been bored or lonely in my life," she added.
How Jane Fonda spends her time now
RELATED: 'Grace and Frankie': Inside Jane Fonda and Lily Tomlin's Real-Life Friendship
Fonda calls herself a "repeater," comparing her activist activities to how repeater antennae on the mountaintops amplify signals from below. Between shooting the final seasons of Grace and Frankie, Fonda, inspired by climate activist Greta Thunberg, moved to Washington, DC for a year.
There she started actively protesting and holding "Fireside Fire Drills" on Fridays. These consisted of bringing in prominent guests to discuss political, environmental, and human rights issues. Now, back home in California, she continues hosting the "Fire Drills" online during the pandemic.
In a blog post on her website in July, Fonda outlined what her life has been like during quarantine. It consists of a lot of time spent educating herself on the issues of today and preparing for her interviews, but she does dedicate a fair amount of time to entertainment and simple pleasures as well.
She is generous with her praise and shout-outs to books, TV shows, and movies she has been consuming, such as I May Destroy You, a special she says is "very eye-opening."
She says she is lucky to have her assistant with her 5 days a week, and that she spends weekends alone with her 15-year-old dog Tulea. In another blog post, she reflects on aging and how life gets calmer in your 60s and beyond.