Jane Fonda Once Gave an Oscar Speech in Sign Language — Here's Why
Jane Fonda has had a legendary career in Hollywood that has spanned decades and brought generations together. Throughout all that time, she's also used her platform to advocate for marginalized groups and effect change at a greater level.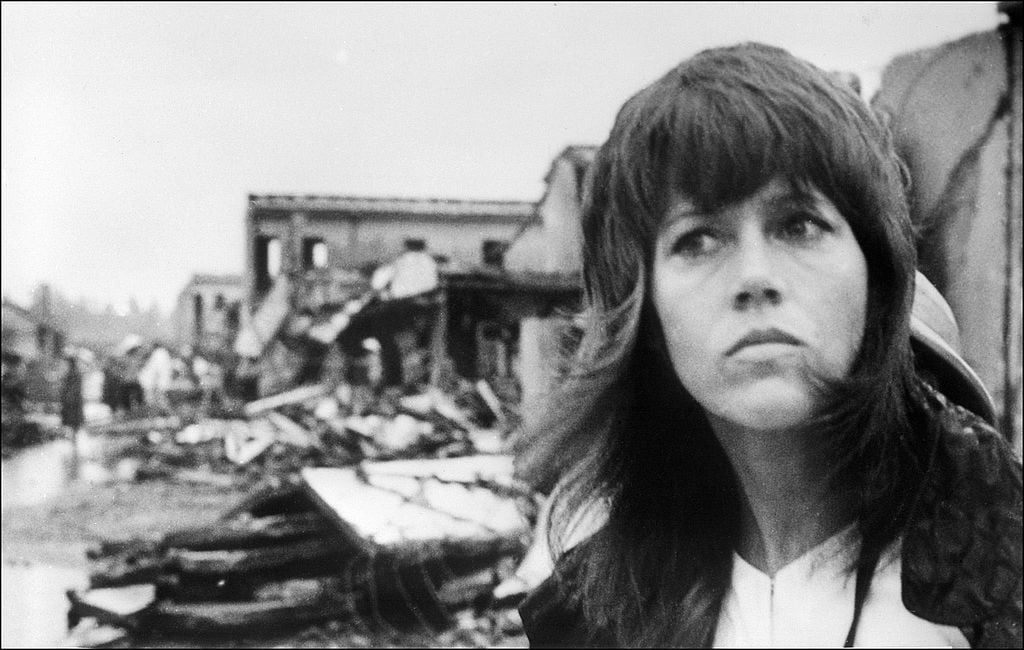 Jane Fonda has been an activist since the 1960s
Fonda's career as an activist coincided with her rise to prominence as an actor in the 1960s. She became involved in the civil rights movement and began protesting the Vietnam War. She supported Huey Newton and the Black Panthers, and was an outspoken ally for LGBTQ people and Native Americans struggling to achieve equal rights.
In 1972, after winning her first Academy Award for her role in Klute, Fonda came under fire for visiting Hanoi, Vietnam and posing with the North Vietnamese army. She earned the nickname "Hanoi Jane" and was vilified in American media.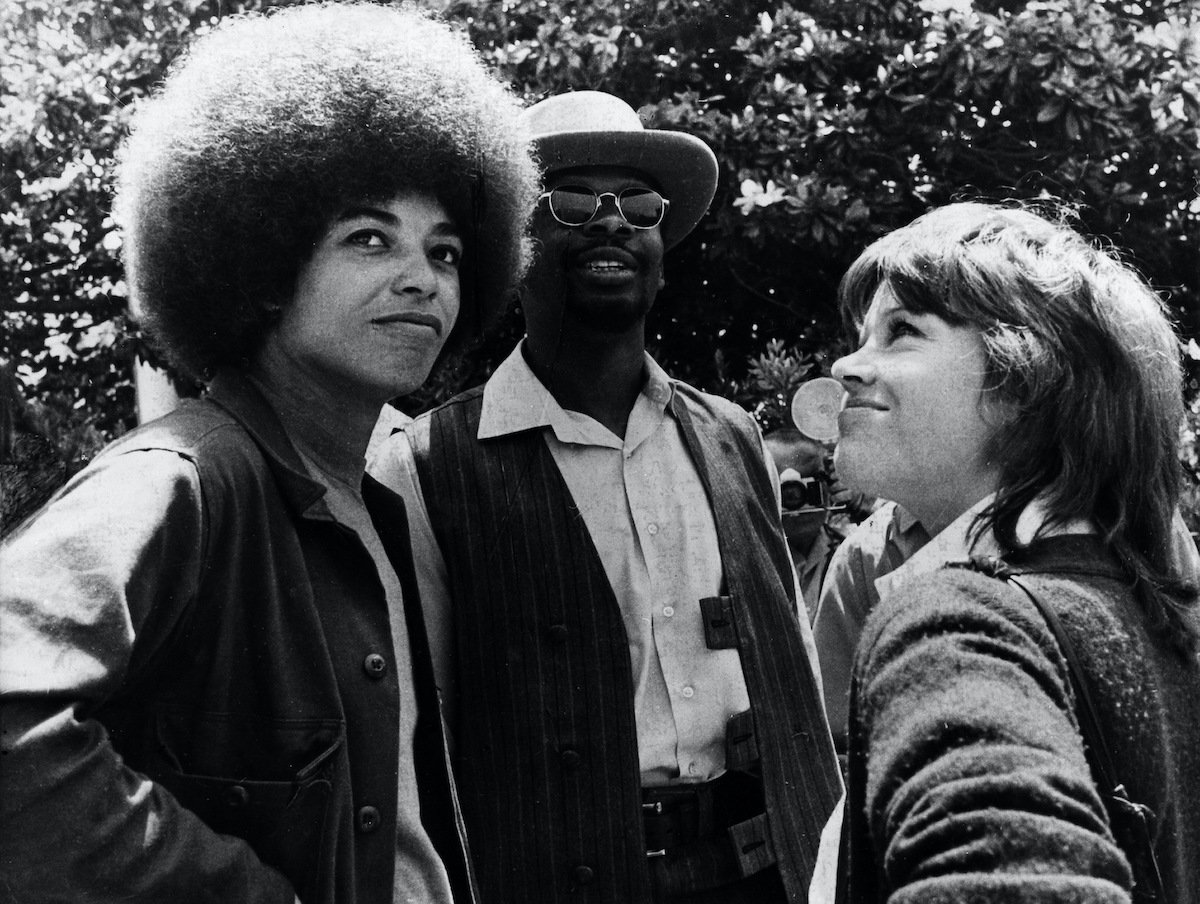 Jane Fonda advocated for the deaf community at the Academy Awards
When Fonda was preparing for her Oscar-winning role as a prostitute in Klute, she interviewed many call girls and ladies of the night to help better understand their experience. Her role in the 1978 film Coming Home similarly made her empathize with the disabled.
Fonda won the Academy Award for Best Actress for Coming Home, which, ironically enough, was a drama about the Vietnam War. In her acceptance speech, Fonda used American Sign Language as she spoke, and explained why in an honest and powerful way.
"I'm so happy. I wanted to win very much because I'm so proud of Coming Home, and I want many people to see the movie," she said, gesturing her hands and looking into the camera. "I'm signing part of what I'm saying tonight because while we were making the movie, we all became more aware of the problems of the handicapped. Over 14 million people are deaf. They are the invisible handicapped and can't share this evening, so this is my way of acknowledging them."
Fonda mentions that deaf viewers can't share the evening because the Academy of Motion Picture Arts and Sciences rejected her plea to provide closed captions for the ceremony. Naturally, Fonda took it upon herself to speak directly to the deaf in her speech.
Jane Fonda continues to work for important causes today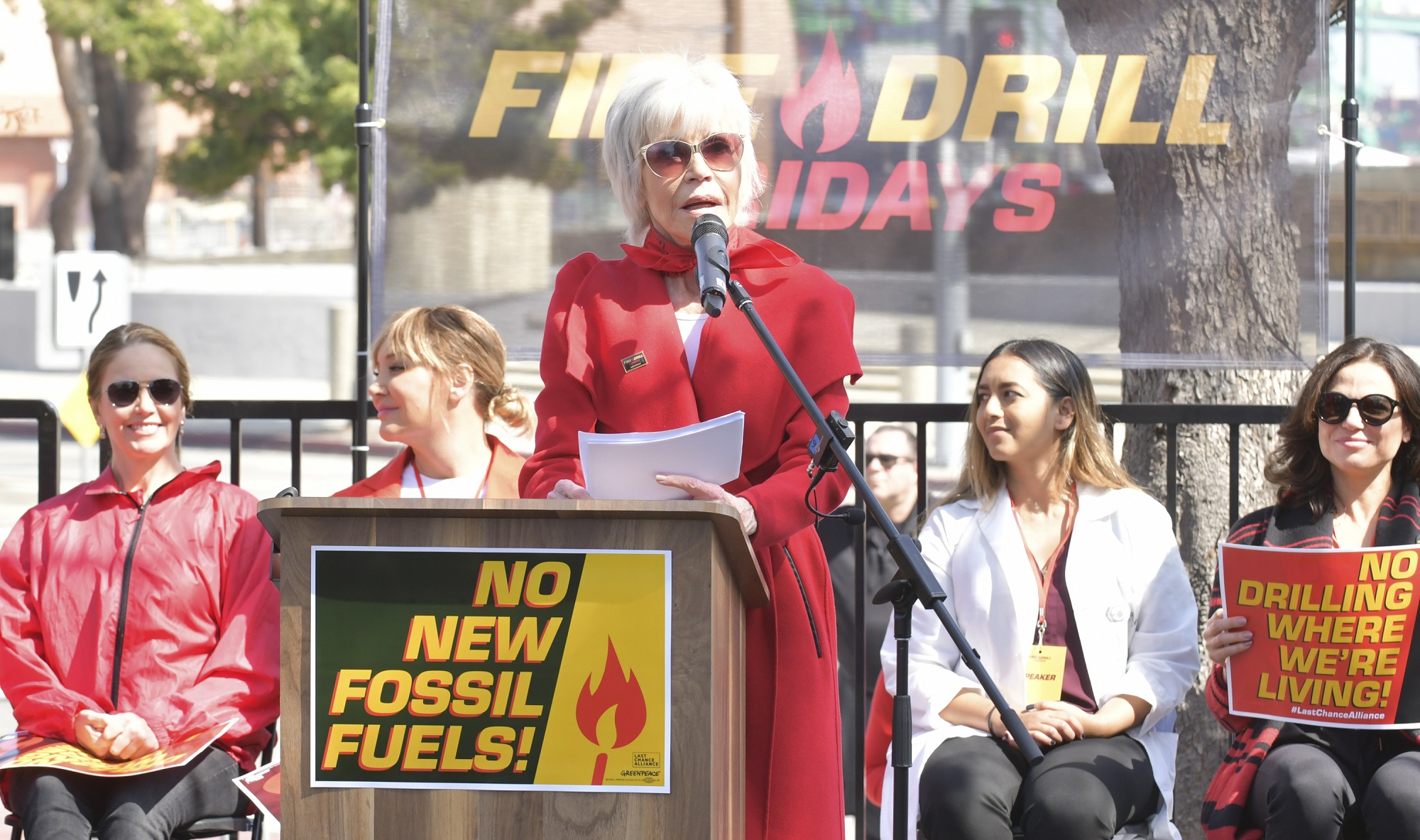 Fonda's spirit of activism has characterized her entire life, and that remains true today. She's most recently been a strong supporter of the Black Lives Matter movement and recognizing white privilege and systemic racism. She's also acknowledged that even at her age of 82, she has much to learn, and that includes incorporating gender-neutral terminology and pronouns into her vocabulary.
In 2019, Fonda was inspired by young Swedish climate activist Greta Thunberg. Fonda held "Fire Drill Fridays" protest events in Washington, D.C., where she and other activists (and sometimes, celebrities including her Grace & Frankie co-star Sam Waterson) called on politicians to act on climate change now and to end the use of fossil fuels.
Fonda was famously arrested several times after her climate protests. She was even photographed smiling as she was handcuffed, showing that her desire to make change is still alive and well today.