Jane Fonda's Hollywood Experience Includes Rape and Assault
At 82 years old, after decades in Hollywood, Jane Fonda is finally allowing her hair to go gray. She had to clear it with the producers of her Netflix show Grace and Frankie, but they were fine with it. After all, the show is about two older women finally living for themselves.
It makes sense that Grace would eventually decide to stop dying her hair, and probably for the same reasons Fonda did. She was tired of the chemicals, and the time it took to keep her signature blonde quaff up to snuff. But that doesn't mean Fonda is done with Hollywood, despite all the horrific experiences she's had in her career. 
Jane Fonda disclosed she was raped by an actor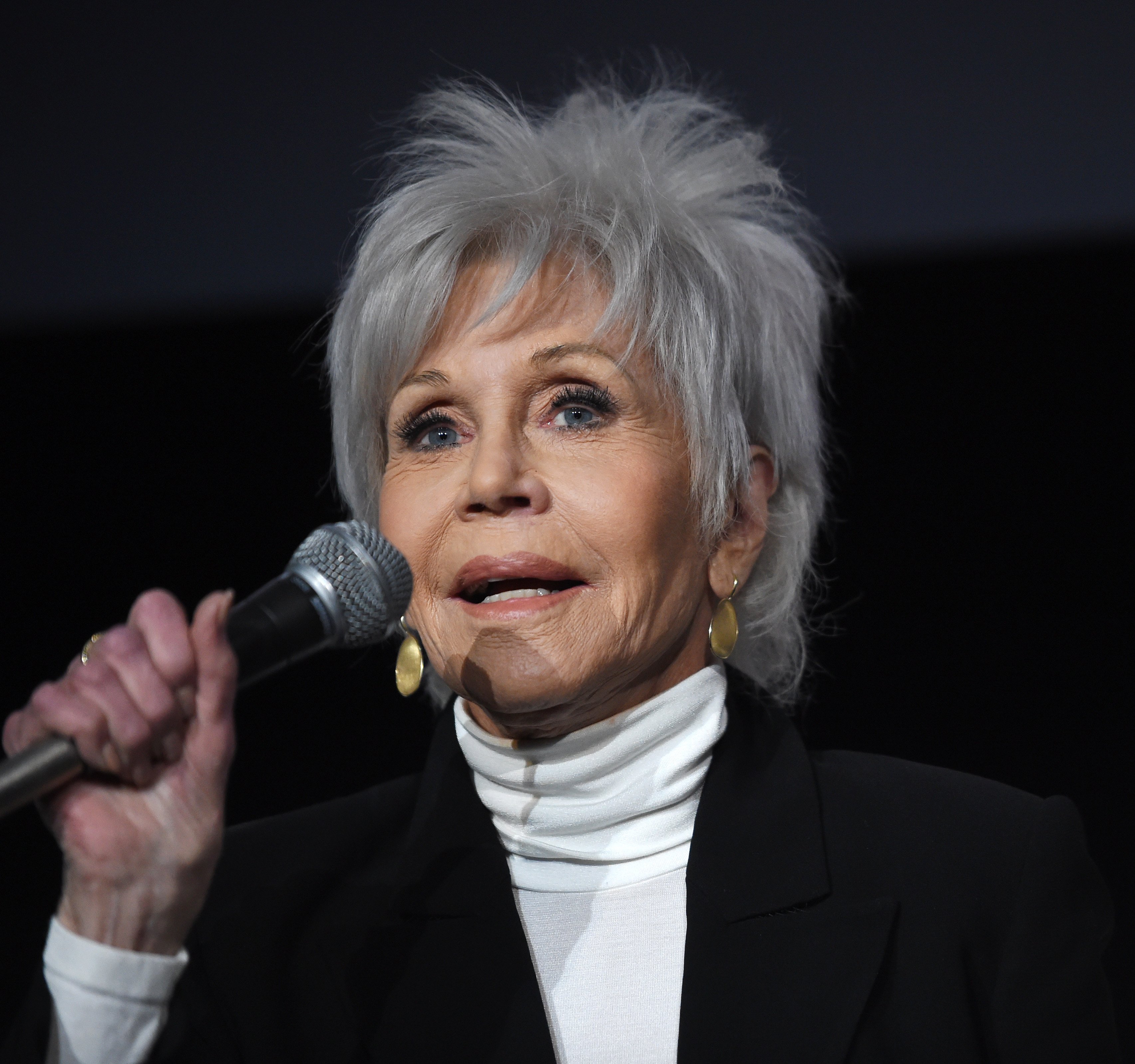 After Harvey Weinstein sparked the #MeToo movement, Fonda felt compelled to join in. She is very frank about what happened to her in Hollywood.
"I was raped once by an actor," she told the New York Times in a recent interview.
She was also harassed by directors. "I had one director, who is a French director, who said, 'Your character has to have an orgasm, so I have to see what your orgasms are like.' And I just pretended I couldn't understand him. He was talking in French."
Despite the fact that #MeToo has given her cause to talk about her past, Fonda decidedly does not live there. She's all about the future, in every way. She's been an activist for her entire life, and now her life as a social change maker has allowed her to come into contact with people from younger generations. She's even on TikTok. 
Jane Fonda is using her knowledge of abusive Hollywood men for good 
At this point, everyone has seen photographs of Fonda being led out of a protest in zip tie cuffs. It's an iconic image, and likely one that will outlast our troubled times. She's a dedicated eco-warrior, and even wanted moved to D.C. for a year, with the intention of camping out in front of the White House to promote climate change.
But Fonda isn't haphazard about her approach to social change. In fact, she's using her knowledge of abusive Hollywood men to further her mission of saving the planet. 
She compared Donald Trump to her ex, Ted Turner. She thought they probably had similar upbringings, so she tried to imagine how she would get Turner to pay attention to climate change. "So I thought, OK, I will find four of the most beautiful, sexy, smart, climate-interested women I can, and we'll go in, and we'll kneel and we'll plead and beg."
Jane Fonda has a great way of seeing her role in making social change
Fonda never ended up camping in front of the White House, or bringing a troupe of sexy women to meet Trump. But she is politically and socially active. She led protests in front of the White House every Friday, and ended up being arrested five times. But Fonda doesn't take credit for the movement for which she's become a symbol. It's really the people's movement, and Fonda has a great way of looking at her role in the scheme of things. 
Fonda calls herself a repeater, which is a type of signal booster usually seen on the top of hills. "They don't originate the signals, but the bottom-of-the-valley signals get picked up and then the repeaters take them from the valley and spread them to a much wider audience. That's what celebrities are." One thing is clear. Despite everything men in Hollywood put Fonda through, she never gave up, never let them win, and she isn't done.