'Jane the Virgin' Star Jaime Camil Says Rojelio Wouldn't Approve His 'Schmigadoon' Character
When Jane the Virgin ended in 2019, fans had to say goodbye to Jaime Camil as Rojelio. Rojelio is still gone, but Camil returns on Apple TV+'s Schmigadoon!. Fans of the show first saw Camil at the very end of the July 23 episode as Doc Lopez. The new episode will feature Lopez prominently, but he's quite a different animal than Rojelio.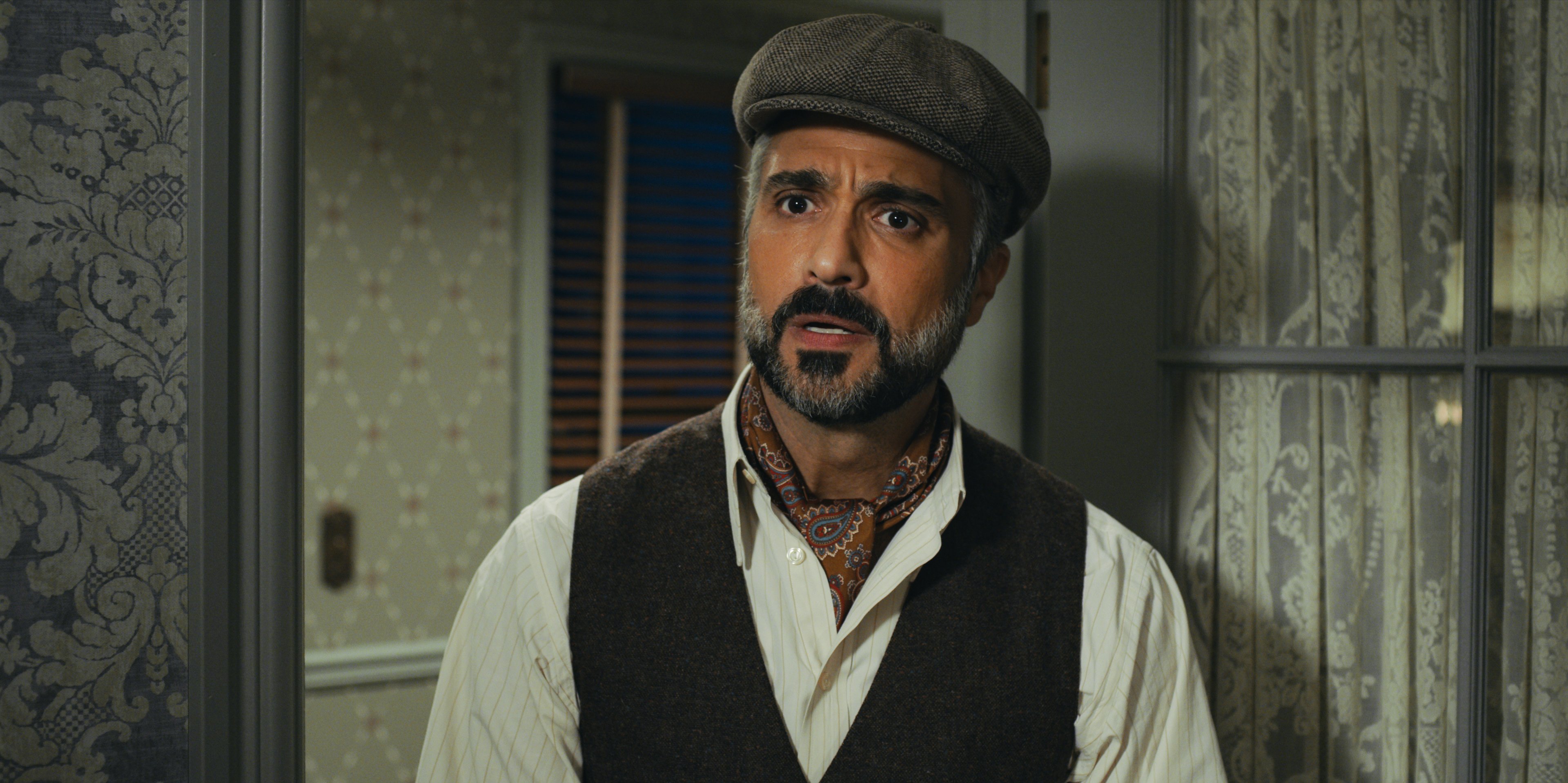 Camil spoke with Showbiz Cheat Sheet via Webex on July 22. He agreed Rojelio wouldn't approve of Doc Lopez, but he's having fun playing him. New episodes of Schmigadoon! premiere Fridays on Apple TV+.
Jaime Camil: 'Rojelio would be enraged by Doc Lopez' on 'Schmigadoon!'
You only saw Doc Lopez when Melissa (Cecily Strong) knocked on the door looking for a doctor. His father (Pedro Salvín) introduced his son. You'll get to see the difference between Rojelio and Doc Lopez this week.
"Rojelio would be enraged by Doc Lopez," Camil said. "First he would think that he is not nearly as good looking as him. That's the first. Then he would say, 'Why is he dressed with poop colored clothes and not in lavender?' I think that would be Rojelio's first opinions on Doc Lopez."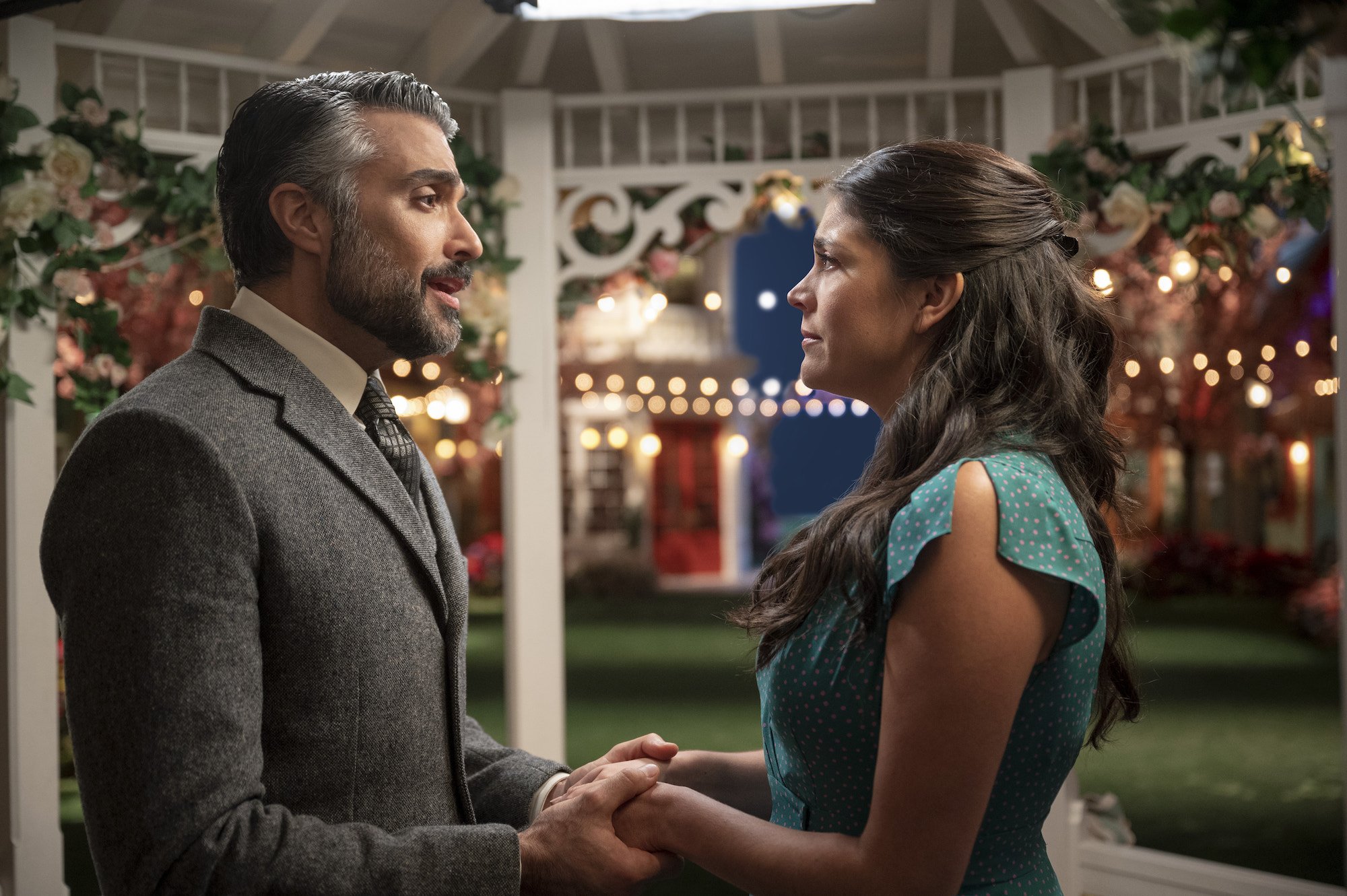 RELATED: The 4 Sweetest Moments From the 'Jane the Virgin' Series Finale
That "poop colored" costume took a lot of fittings for Camil.
"Your pants are really high waisted," Camil said. "It's really high waisted pants and all of that. And I love the fact that we make fun of theater. As you can see, they never change wardrobe. No matter how many days go by, they're always in the same wardrobe."
Doc Lopez is here for 'Schmigadoon!'s love triangle
Schmigadoon traps Melissa and Josh (Keegan-Michael Key) until they can find true love. Doc Lopez and Emma Tate (Ariana DeBose) are potential love interests.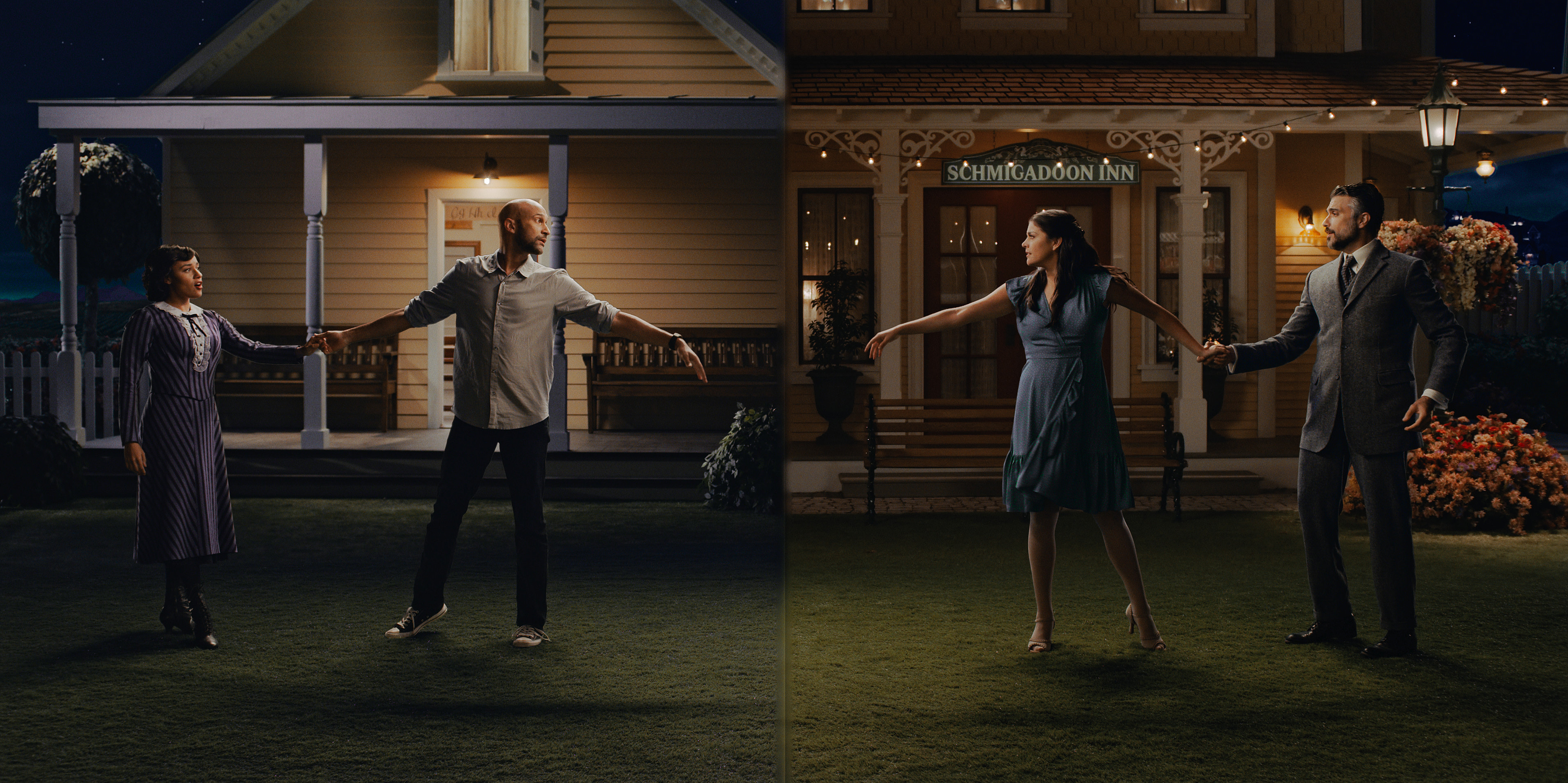 RELATED: Shows to Watch if You Like 'Jane the Virgin'
"We represent the love triangle between the main couple, the possibility of a serious relationship other than theirs," Camil said. "So its' going to be amazing. As you've learned, every single Shmigadoonian is like a mirror to the main couple's insecurities and challenges and obstacles they need to become better humans. That's what I love about the show."
'Schmigadoon!' has something else in common with 'Jane the Virgin'
Jane the Virgin was in the style of telenovelas, only in English. Jane focused on Latinx characters but was universal. Camil said Schmigadoon! is also universal, even though it's a musical.
"It doesn't matter if, for example, Jane was a Latino family," Camil said. "But it doesn't matter if they're from Turkey or Vietnam or Africa. It's just a well written show which is the same thing with Schmigadoon! It's an amazing, well written show so whether you like musical comedy or not, it's just a very, very well written show with well rounded characters and people will enjoy it I think and are already enjoying it. So this July, Doc Lopez jumps on the scene but be sure to catch up with the previous three episodes so you know what's going on."