Janelle Ginestra Talks Working With Jennifer Lopez and Naughty Girl Fitness
Staying fit is important for a healthy mind and body. No one knows this better than celebrity choreographer Janelle Ginestra. Showbiz Cheat Sheet chatted with Ginestra about her new venture, Naughty Girl Fitness. She also shared how she got her start and what it was like to work with Jennifer Lopez.
Showbiz Cheat Sheet: Tell us about Naughty Girl Fitness and what made you decide to start the business.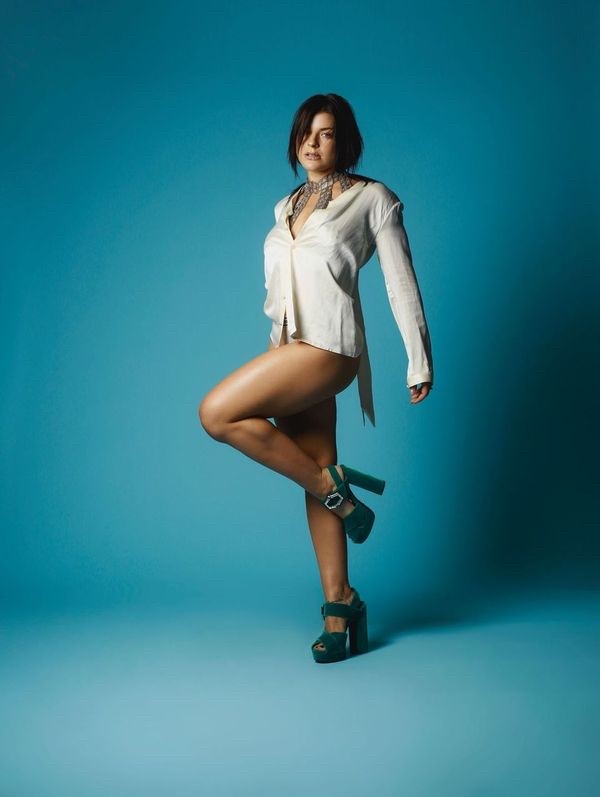 Janelle Ginestra: Naughty Girl Fitness is where my passion for dance meets my love of fitness! I created workout routines that get us fit while following the rhythm of the music. It feels like a fun dance party, with the intensity of a tough workout.
Each workout series has four songs. The first three songs are high intensity, and then the fourth song is a cool down. It's a complete package that you practice and get to perform, and the workouts make you feel sexy, strong, and confident.
I created Naughty Girl Fitness by myself as my workout in my garage, as changing up my workouts and structuring them to music keeps me motivated and entertained. When I posted some of my workouts, I saw that people liked them and were engaged, and my mission and purpose in life is to elevate, unleash, and transform people's minds, bodies, and spirits through movement. So, any way I can use my purpose, I will!
CS: How can people access Naughty Girl Fitness?
JG: They can go to NaughtyGirlFitness.com and sign-up for a free 7-day trial!
CS: How did you get your start as a choreographer?
JG: I moved to LA when I was 18 to be a professional dancer, and I discovered that I liked the creative side much better because I like to be in control of the energy and space in a room. Growing up, I have always created, whether that's in my garage with my friends or at cheer gyms for all-star teams. Creating has always been a bone in my body, and now I am just not afraid to use it.
CS: What was one career roadblock you faced along the way and how did you overcome it?
JG: Before now, I've always been in a partnership. So, every choice was agreed by two people. I think, deep down, I was afraid to stand on my own. It's a very vulnerable place to have people judging your art. Now, for the first time, I truly don't worry about others' opinions and am standing on my own.
CS: What was it like working with Jennifer Lopez? Did you choreograph one of her video dance routines?
JG: J.Lo is a strong independent woman who always brings her A-game! She is the type who inspires the room with her commitment and full-out performance, while also being a powerful businesswoman, whose talent is all around top shelf. I choreographed a sexy interlude piece performed on a chaise lounge for a promo tour that I am so proud of.
CS: What advice would you give to people who want to learn how to dance like J.Lo, Cardi B, or one of the other video stars?
JG: First and foremost, my advice is to dance like yourself and be the best version of yourself. It is important to be able to blend with other professionals while being able to stand out with your individuality. Also, exude confidence and pay attention to all details–everything matters. Fill up space!
CS: Anything to add?
JG: I constantly am trying to grow as a human and as a businesswoman. Stay tuned for more ideas, content, and business ventures as I continue to grow in my purpose. I appreciate all of you for taking the time to read this. I am grateful and thankful.
Follow Sheiresa Ngo on Twitter.