Who Has the Higher Net Worth: Janet Jackson or Britney Spears?
Janet Jackson and Britney Spears have helped define music for generations with their distinctive voices and sounds. However, as women in the music industry, they have faced misogyny and sexism, and for Jackson, there has been that added component of racism.
Now, amid the harrowing documentary, New York Times Presents Framing Britney Spears that chronicles all that Spears had to endure in her career, Justin Timberlake has apologized for his role in demonizing both singers in the media.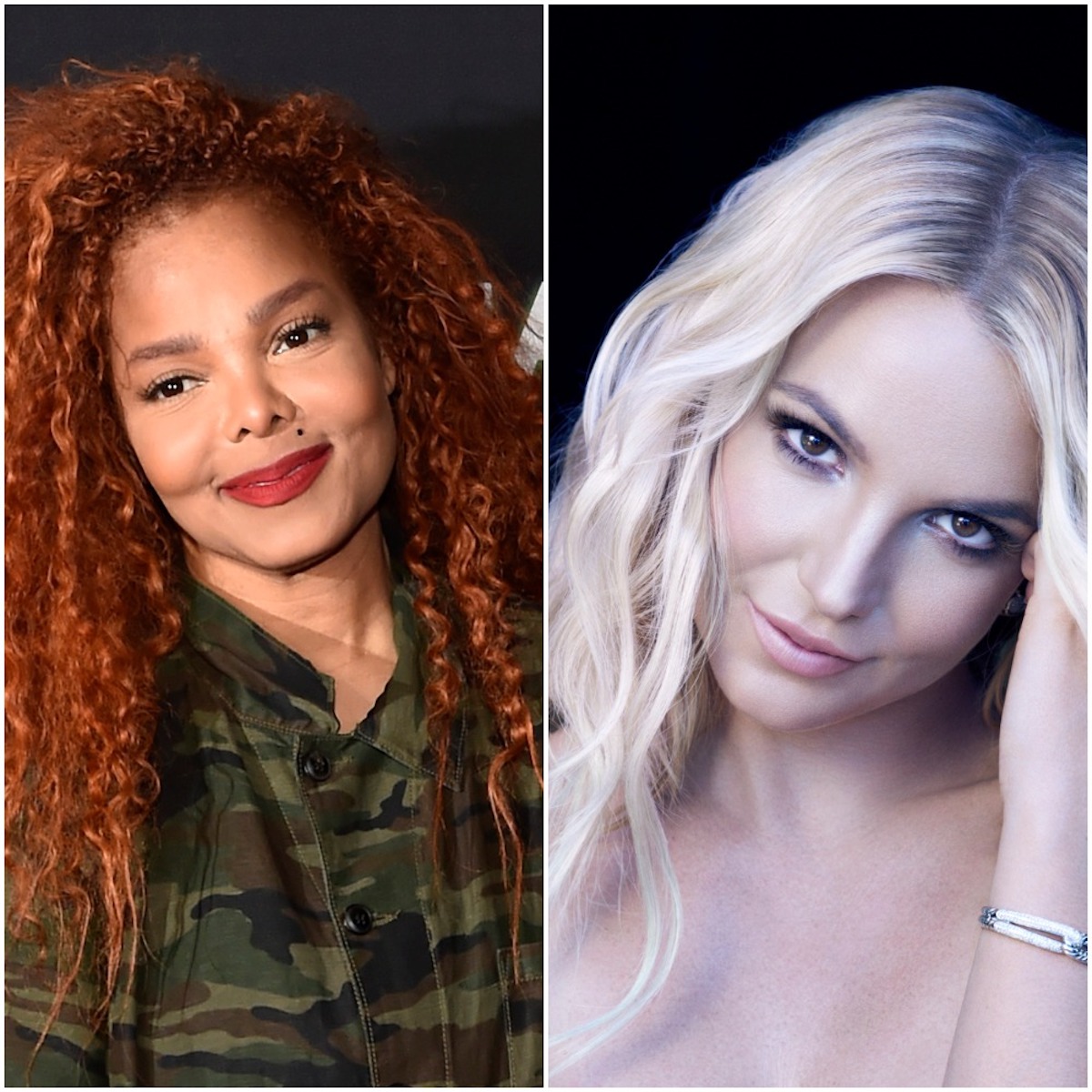 Janet Jackson and Britney Spears just received overdue apologies from Justin Timberlake
Amid the #MeToo movement, there has been a reckoning in Hollywood that has showcased all that women have had to endure since the beginning. Now, Timberlake has issued two very long overdue apologies to both Spears and Jackson.
He was in a relationship with Spears when he accused her of cheating on him, and he let Jackson take the blame for a wardrobe mishap that got her banned from the Super Bowl in 2004.
"I am deeply sorry for the times in my life where my actions contributed to the problem, where I spoke out of turn, or did not speak up for what was right," Timberlake wrote in an Instagram statement. "I understand that I fell short in these moments and in many others and benefited from a system that condones misogyny and racism. I specifically want to apologize to Britney Spears and Janet Jackson both individually because I care for and respect these women and I know I failed."
Britney Spears' net worth is $115 million
A legendary icon, Spears is a singer, dancer, actor, and all-around entertainer. She rose to fame during her childhood years as a member of The Mickey Mouse Club. However, the singer's fame skyrocketed with her debut studio album, 1999's Baby One More Time. From there, Spears was absolutely everywhere. The lead single from the album fastest-selling single ever by a female artist.
Spears continued to make massive hits, including "Oops!… I Did It Again," "I'm a Slave 4 U," "Me Against the Music," "Piece of Me." She also starred in the movie Crossroads as well as the reality show. Britney & Kevin: Chaotic. Following some mental health issues in 2007, Spears stepped away from the spotlight for some time.  At the time, her father, Jamie Spears, and her lawyer, Andrew Wallet, were put in place as her co-conservators, giving them control over her person and her estate.
In recent years, Spears has been fighting to regain control of her life with her father still in control of her estate which is worth about $60 million according to Forbes. The singer's overall net worth is $115 according to Celebrity Net Worth.
Janet Jackson's net worth is $190 million
When your older brother is the late legendary Michael Jackson of The Jackson 5, it might be hard to step out of their shadows. However, Jackson has defined a generation of music all on her own. The singer, actress, choreographer, and producer got her start on the hit 1970's sitcom Good Times as a child.
In the '80s she stepped onto the music scene. However, it wasn't until her third album 1986's Control that she began to skyrocket in music. Jackson's fourth album 1989's Rhythm Nation 1814 was certified platinum six-time.
With a music and acting career that has stretched back five decades, there is nothing Jackson can't do. In the 1990s when she signed a multimillion-dollar deal with Virgin Records, it was the largest female music recording contract of all time. Today, The Velvet Rope singer is worth $190 million according to Celebrity Net Worth.