How Old Is Janet Jackson's Child?
Janet Jackson is a legendary force in the entertainment industry. The renowned artist is known for her iconic albums like Control, Rhythm Nation 1814, and The Velvet Rope. She has an extensive filmography in movies like Poetic Justice and For Colored Girls.
Over the course of her career, Jackson has gotten candid about her relationships and her personal life. However, in recent years, especially following the birth of her son, Eissa Al Mana, the singer has been increasingly more private.
This is what we know about Jackson's baby boy, including his age.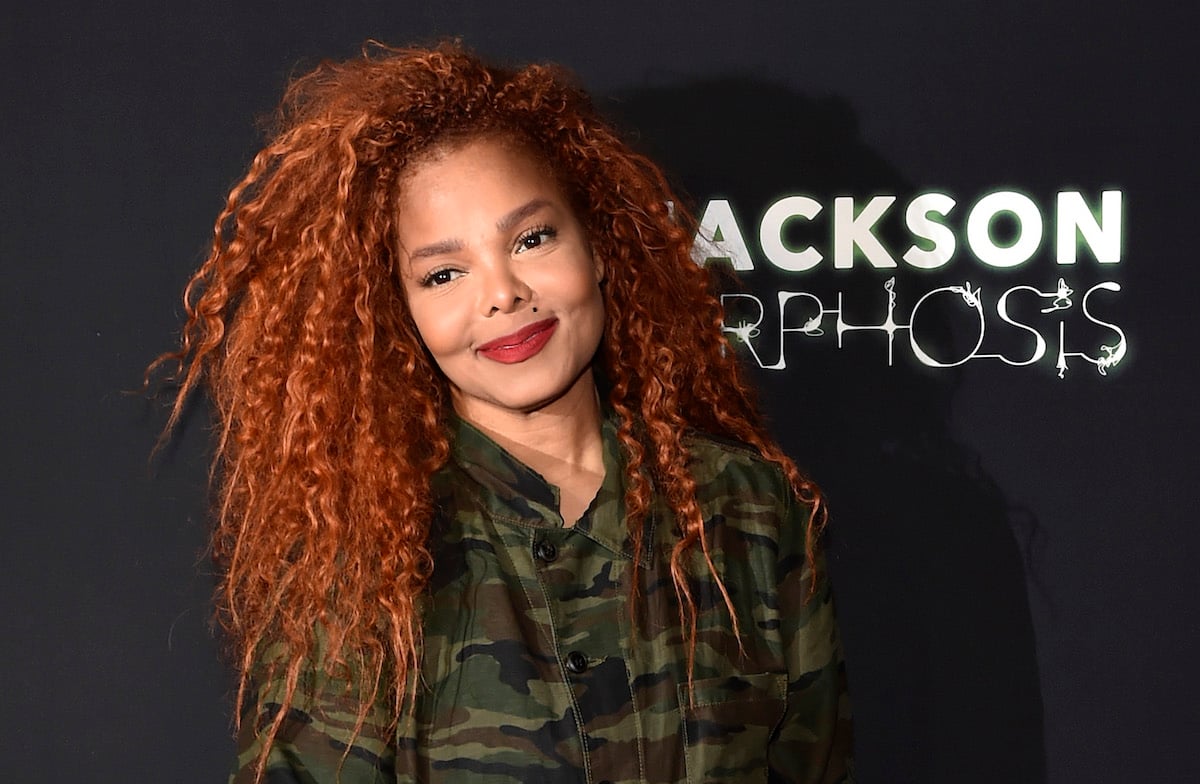 Is Janet Jackson still married?
Jackson has been married three times. The "All For You" singer's first marriage was to DeBarge's James DeBarge when she was 20 in 1984. The marriage only lasted one year before it was annulled. In 1991, as her career skyrocketed, Jackson went on to marry Rene Elizondo, Jr., a dancer, songwriter, and music video director. Their marriage came to an explosive end in 2000.
Jackson was in a long-term relationship with producer Jermaine Dupri from 2001 to 2009. However, the pair were never married. In 2012, Jackson married billionaire businessman Wissam Al Mana.
The pair met at a hotel opening in Dubai in 2010 and began dating shortly thereafter. The couple confirmed their marriage in 2013 after speculation that they'd had a massive extravagant wedding. "The rumors regarding an extravagant wedding are simply not true. Last year we were married in a quiet, private, and beautiful ceremony," the couple said in a 2013 joint statement via Entertainment Tonight.
In 2017, Jackson split from Al Mana, shortly after giving birth to the couple's son. Though the pair have been separated since then, it does not appear that they are officially divorced.
RELATED: Janet Jackson on Working With Tupac Shakur: 'I Adored Him'
How old was Janet Jackson when she had her baby?
Jackson was 50 years old when she gave birth to her son on January 3, 2017. The singer had always been outspoken about wanting children. In 2009 she told Harper's Bazaar, "I think that if I'm really supposed to have kids, it will happen, if that's God's plan for me."
There were even rumors for years that Jackson and DeBarge had a secret love child, which DeBarge has insisted was true. As it turns out, that is Jackson's niece, Stevanna Jackson.
In the middle of gearing up for her Unbreakable tour in 2016, Jackson announced that she would be taking a break to start a family. Shortly thereafter, she announced her pregnancy at age 50, shocking and delighting fans.
How old is Janet Jackson's child?
Though we've seen a glimpse of Eissa's face, Jackson and Al Mana keep the now 4-year-old completely out of the spotlight. On January 3, 2021. Jackson celebrated Eissa's 4th birthday. "Happy 4th to my baby" she wrote. "You are my love, my life, my soul. You are everything to me! You're God's gift to me. Mama loves you."
Jackson also revealed that she's chosen not to have a nanny for her son. "My mother did it. Her mother did it. Why can't I?" Jackson said in an interview with Australia's Carrie & Tommy. "We'll see. I'm sure I will need someone in the future, some help here and there, but I don't have anyone [right now] and I love it. I've always been a patient person, but there's more patience that you have to have [in motherhood] and I never knew I was as patient as I really am. He's first and foremost in my life. I get up, I go to sleep — everything is about him. He comes first in my life."