Janet Jackson Had a Terrifying Dream the Night Before Her Record-Breaking Rhythm Nation Tour
Janet Jackson went on tour for her 'Rhythm Nation' album, and it ended up shattering music industry records. But before it all started, she had a scary dream right before
Janet Jackson, leader of the Rhythm Nation, is known for her electrifying stage presence and undeniable talent as a singer and dancer. But even the biggest stars get nervous sometimes, and Janet is no exception.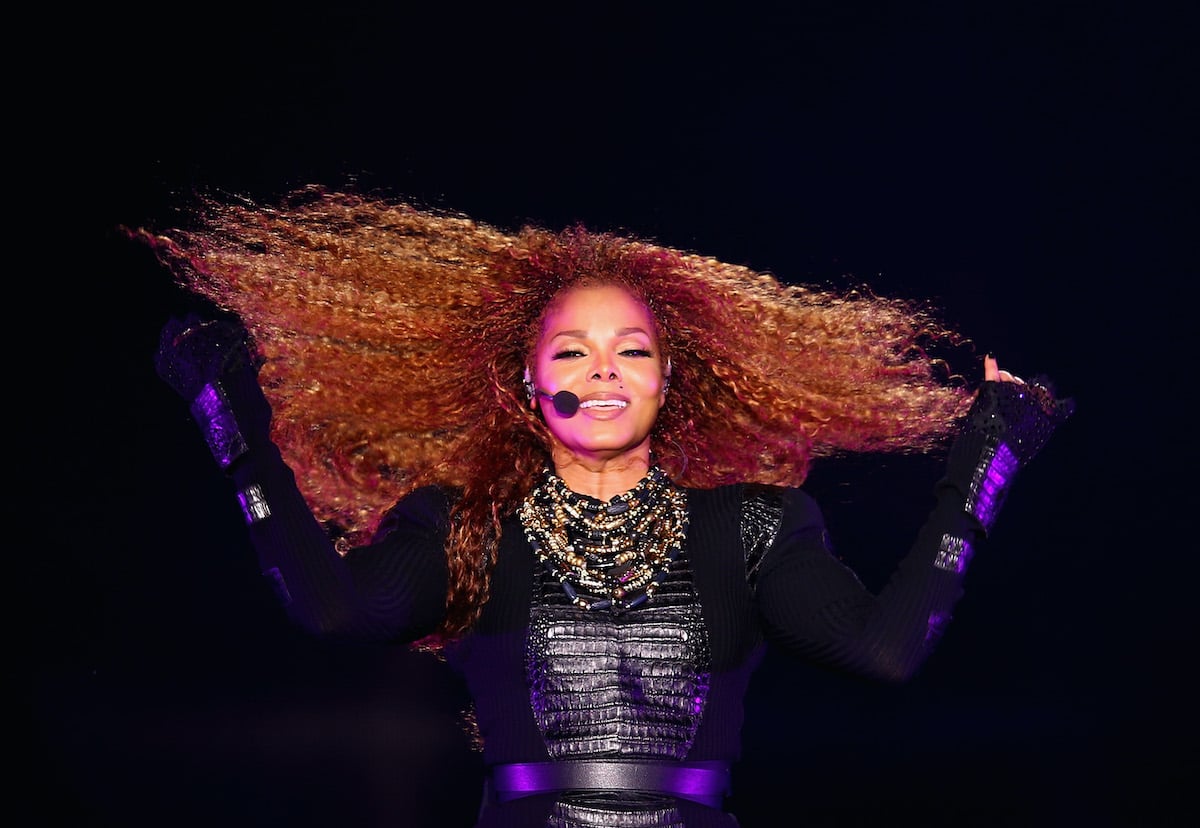 Janet Jackson changed music with 'Rhythm Nation'
As the youngest of the family, Janet Jackson grew up in the shadow of her brothers, who formed the popular band The Jackson 5. Eventually, she began performing with her family when she was just a child on their TV show and in their Las Vegas performances.
She launched her solo music career in 1982 — the same year her brother Michael released his smash album Thriller. In 1986, she proved she was a force to be reckoned with thanks to her breakout album Control. And three years later, she revolutionized music forever with her Rhythm Nation 1814 album.
While pop music had often been about escapism and avoiding the issues of the day, Jackson wanted to tackle issues head-on with Rhythm Nation 1814. She planned it as a concept album that discussed themes of racism, poverty, and substance abuse, as well as love and romance.
The album was praised for its musical material, and her decision to make music with activist leanings polarized critics. Jackson soon became considered a role model for young people because of her socially conscious lyrics.
Janet Jackson had a nightmare the night before the 'Rhythm Nation' tour started
When it came time to go on tour in support of Rhythm Nation 1814, Jackson had a mammoth task ahead of her. She had never toured before (even after the success of Control), so she had to show the world that she was as good as she said she was.
In her 2022 Lifetime documentary Janet Jackson., the singer opened up about that time period and how scared she was about stepping into her own superstardom.
"The night before my opening night [in Miami], I had this dream I went out on stage, did the first number, and I could hear three people applauding in the audience. No one had come to the show," she recalled.
"The very next day, there was a long line of cars down the road. All I could see were headlights. And I was wondering, 'Where are these people going?'" she continued. Footage of children chanting "We want Janet!" and others saying they'd been waiting in line for six hours confirmed that they were all going to see her.
"At that moment, I was just so thankful."
The tour is still a record holder today
The Rhythm Nation tour changed music forever and solidified Jackson's status as a music icon. And even now, as Jackson basks in the glory of her career, the Rhythm Nation tour still remains one of her biggest accomplishments.
Having pulled in over 2 million attendees around the world, the Rhythm Nation World Tour was the biggest debut tour of any artist ever. And she holds on to that title to this day: no other artist has been able to top Jackson on their debut tour.