Janet Jackson Finally Speaks on Rumors She Had a Secret Baby in the 1980s
Janet Jackson is finally taking control of her narrative. After more than 40 years in the business, she's telling her own story and putting certain things to bed once and for all in a new self-titled Lifetime docuseries. The two-part series chronicles her rise to fame, personal life, and the ups and downs of it all. She tackles a variety of subjects, including one rumor that's never gone away about her having a secret baby with her first husband.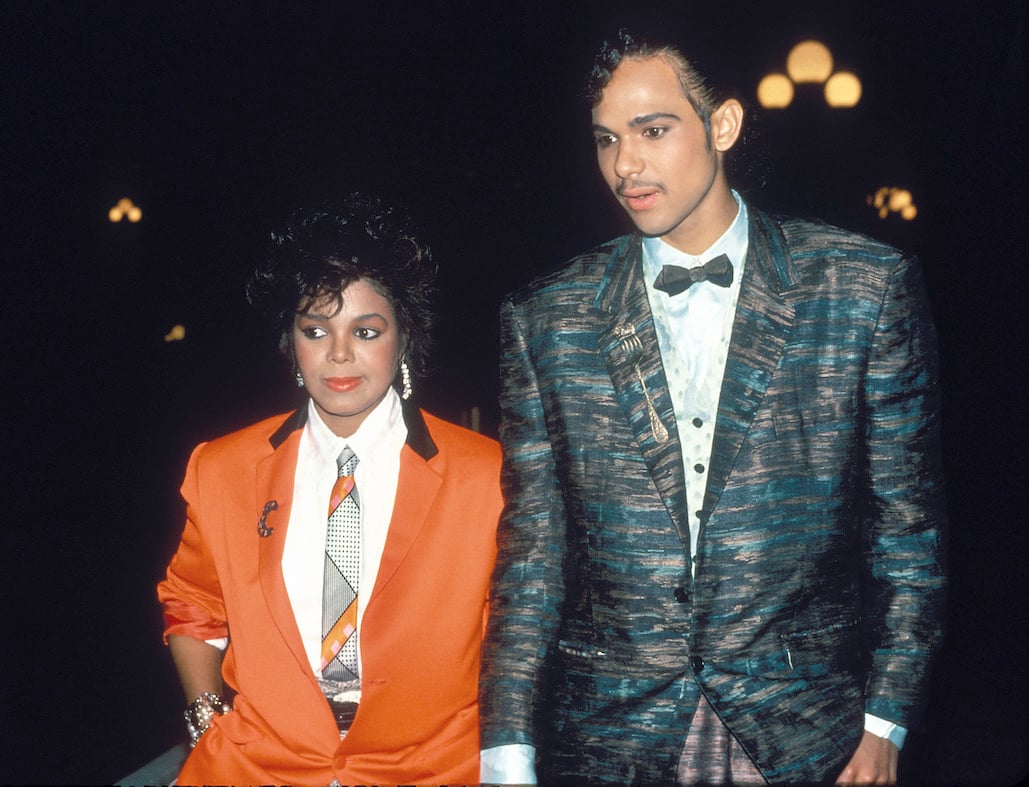 Janet Jackson denies having a secret baby with James DeBarge
Jackson faced dozens of silly rumors as her star rose, but the one that has stuck has been that she had a baby with DeBarge that she gave up for adoption. In Part 1 of the docuseries, Jackson explained that she didn't know where the rumor came from, but she insists she was never directly asked about it in the press.
There were rumors that she had a daughter she named Rene that she left with her older sister to raise. She also explained that the press thought two of her nieces could have been her secret daughter. Jackson finally denied the longstanding rumor, saying, "I could never keep a child away from James," she said. "How could I keep a child from their father? I could never do that. That's not right."
RELATED: Janet Jackson on Working With Tupac Shakur: 'I Adored Him'
It didn't help that at the time the rumor ran rapidly, she was gaining weight at a fast pace. While shooting Fame, Jackson said some of her co-star's believed she was pregnant due to the added weight. But Jackson says the reason she gained weight was due to her being on birth control pills.
Jackson would eventually have a baby, at age 50, with her then-husband Wissam Al Mana. They were married from 2012 to 2017. 
The marriage ended due to James DeBarge's drug addiction
Jackson and DeBarge met through their work in the industry and instantly connected because of their shared experiences being part of a musical dynasty. They began dating when she was 16. When Jackson turned 18, they eloped. DeBarge's uncle married them in a secret ceremony in Grand Rapids, Michigan at a small church. 
Marital bliss was short-lived. On their wedding night, the "Nasty" singer began to suspect that something was wrong when DeBarge left her in their hotel room alone for four hours. She later learned the brutal truth.
RELATED: Tupac Shakur's Claim That Janet Jackson Demanded He Take an AIDS Test for a Love Scene in 'Poetic Justice' Was a PR Stunt
"I eventually learned that he was into drugs," she said. "I remember times when I would find the pills and I would take them and try to flush them down the toilet, and we would be rolling around the floor fighting for them. That's not a life for anyone. I sit and I say, 'Were you stupid? Were you dumb?' But it wasn't that. I cared so much for him."
She became emotionally recalling the times she'd searched for DeBarge in the wee hours of the morning and even wrestled with him over pills when she tried flushing them down the toilet. Eventually, she had enough and annulled their union in 1985. Looking back, Jackson says DeBarge took advantage of her naivete and love.
RELATED: Jermaine Dupri Reveals Why He and Janet Jackson Split After an 8-Year Relationship