What Is Janet Jackson's Net Worth?
Janet Jackson has built a hefty net worth over the past four decades. What is the hitmaking singer's net worth in 2022?
Janet Jackson's status as a music icon is undeniable. Four decades into her career, the "Control" singer has smash-hit albums and multiple Grammy Awards to her name. And thanks to her putting in so many years of work, Jackson has amassed a sizable personal fortune for herself — and her son.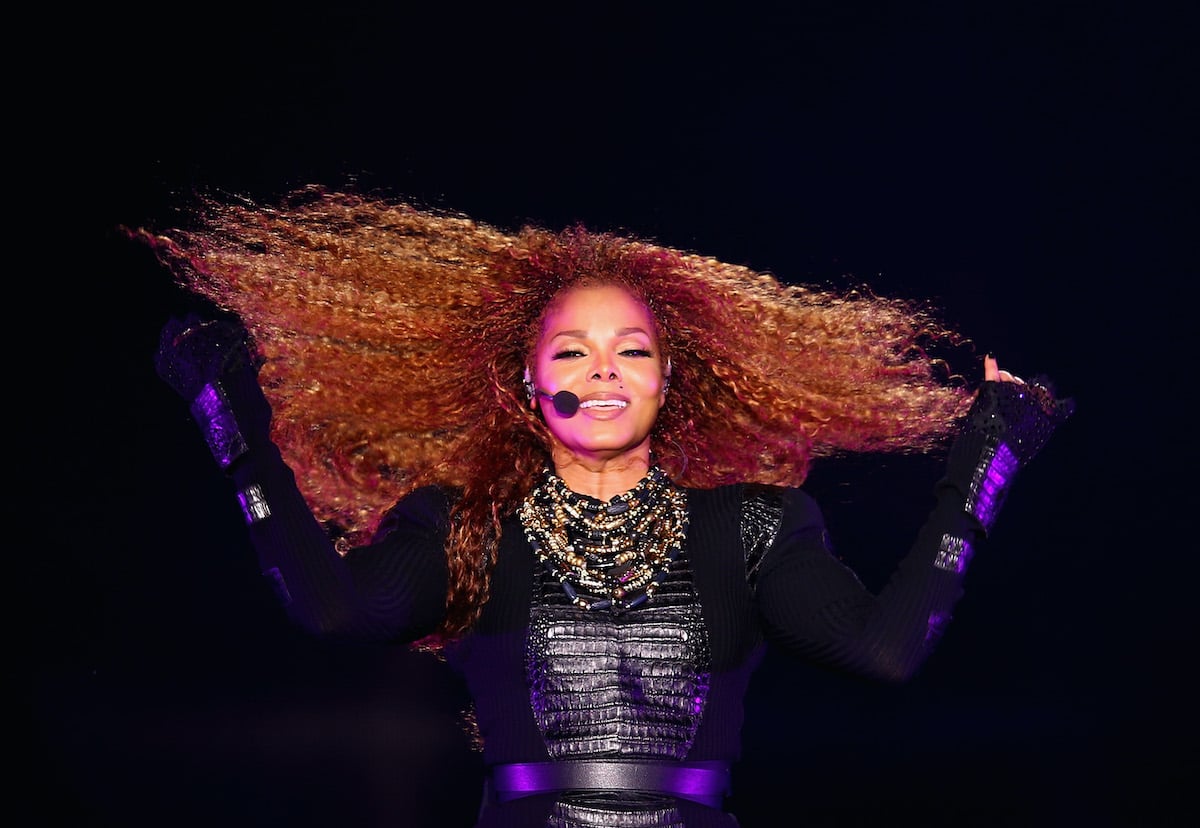 Janet Jackson's legendary music career
Janet Jackson is the youngest sibling of the famous Jackson family. Her family was first introduced to the world through her brothers and their band The Jackson 5, with future superstar Michael Jackson on lead vocals. She eventually began performing with her family, appearing on their variety show and their Las Vegas performances.
Janet launched her solo career in 1982 — the same year her brother Michael released his record-breaking album Thriller. In 1986, Janet showed that she was ready to dominate the industry with her breakout album Control; three years later, she changed music forever with her Rhythm Nation 1814 album.
Jackson continued her reign in the 1990s with the hit albums Janet and The Velvet Rope. And in the years since the fallout from her infamous 2004 Super Bowl halftime show performance, she's maintained her status as a music icon through more albums, Las Vegas residencies, and most recently, a highly-anticipated Lifetime docuseries.
Janet Jackson's acting career
Jackson also became a star on screen just as she was becoming a star on stage. In the mid-1980s, she joined the cast of the popular TV show Fame; in the early '90s, she made her big-screen debut opposite Tupac Shakur in the film Poetic Justice.
In 2010, Jackson appeared in Tyler Perry's For Colored Girls. She got to act alongside respected actors such as Whoopi Goldberg, Kerry Washington, and Tessa Thompson.
Janet Jackson's net worth
As a result of sold-out tours, massive album sales, and an empire that spans areas of entertainment, Janet Jackson has increased her net worth exponentially since she first debuted in the 1980s.
In 2022, Jackson has an estimated net worth of $180 million, according to CelebrityNetWorth.
Janet Jackson's tours
As a musician, touring is often the most lucrative source of income, as streams and album sales only provide artists with a fraction of what their products are worth. Janet Jackson is known for her undeniable stage presence and commanding abilities as a dancer and singer, so it's no surprise that fans of Jackson have gone to see her in concert over the years.
In 1990, Jackson broke a music industry record that she still holds to this day. She embarked on her Rhythm Nation World Tour, the first concert tour of her career, despite having been a solo music start for nearly a decade. The tour took her to several corners of the globe and had her performing in front of large crowds in cities around the world. In total, she pulled in over 2 million attendees, which remains the most attendees ever for the debut tour of any artist.