Janet Jackson's Reaction to Justin Timberlake's Apology Is Legendary
Janet Jackson has been a force in the entertainment industry for 40 years. She began her career stepping out of the shadows of her brothers, The Jackson 5 as a child actor in the 1970s TV show, Good Times. From there, she became a music legend with her albums Control, Rhythm Nation 1814, and The Velvet Rope.
Jackson suffered a career stumble following a wardrobe mishap at the 2004 Super Bowl with Justin Timberlake. Now, 17 years later, Timberlake is apologizing and Jackson's reaction is iconic.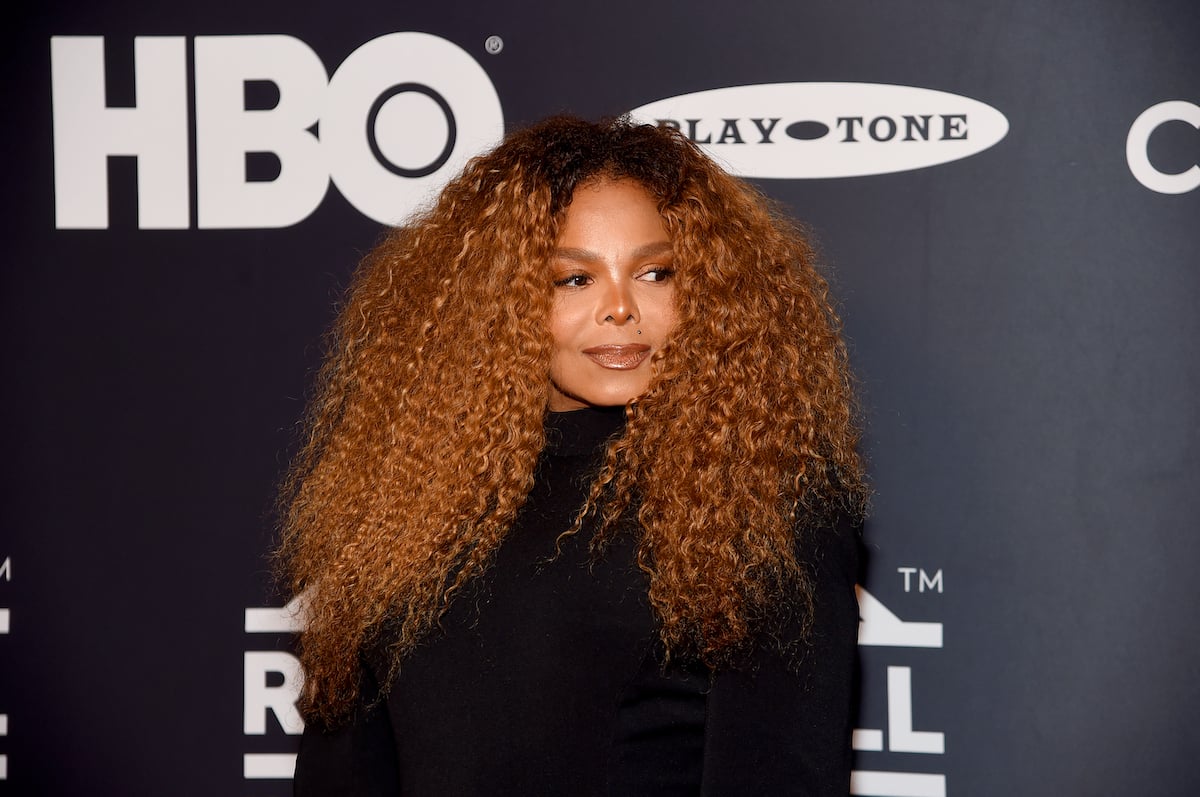 What did Justin Timberlake do to Janet Jackson?
The tension between Timberlake and Jackson began at the 2004 Super Bowl Halftime Show. The singers, who were good friends at the time, performed the NSYNC alum's song, "Rock Ur Body," in front of millions of viewers. Things were going well until near the end of the performance when Timberlake ripped Jackson's top, exposing her breast.
The All For You singer was visibly stunned and humiliated, she was also banned from the Super Bowl while Timberlake carried on unscathed. "He was to take and rip the piece that he did but more came off than was supposed to… it was a very embarrassing moment," Jackson told explained on The Oprah Winfrey Show in 2006.
That year, Jackson was blacklisted from The Grammys while Timberlake went and her album, Damita Jo was her lowest-selling album since her debut album. Timberlake carried on with his career, never even offering Jackson an apology.
RELATED: Janet Jackson on Working With Tupac Shakur: 'I Adored Him'
Justin Timberlake just apologized to Janet Jackson
Now, 17 years after throwing Jackson under the bus and amid the FX/Hulu documentary The New York Times Presents: Framing Britney Spears, which showcased his horrendous behavior toward his ex, Timberlake has offered both Spears and Jackson an apology.
"I am deeply sorry for the times in my life where my actions contributed to the problem, where I spoke out of turn, or did not speak up for what was right," Timberlake wrote in an Instagram statement. "I understand that I fell short in these moments and in many others and benefited from a system that condones misogyny and racism. I specifically want to apologize to Britney Spears and Janet Jackson both individually because I care for and respect these women and I know I failed."
Though Spears has not reacted to the apology, Jackson issued a heartfelt reaction to her fans and supporters.
Janet Jackson's reaction to Justin Timberlake's apology is iconic
The legendary singer is now reacting to Timberlake's apology with a tearful video to her fans and supporters. "I was at home just the other day, by myself, and I began to cry. I was crying because I was so thankful for all that God has blessed me with, all that he has given me," she shared on Instagram.
Following the 2004 Super Bowl, many of Jackson fans have boycotted the event and have made it into #JanetJacksonAppreciationDay. As a result, Jackson's third album, 1986's Control, which has been heralded as her breakthrough album, has been pushed to the top of the charts once more. "I want to thank all of you for making Control number one once again after 35 years," Jackson added. "I never, ever in a million years, thought this would happen. I really appreciate you, and I thank you so, so much."