How Much Janet Jackson Reportedly Paid in Brutal Divorce From René Elizondo Jr.
Janet Jackson and René Elizondo Jr. were together for over a decade. Elizondo Jr. worked alongside Jackson, co-writing many of her songs and directing her music videos.
Janet Jackson has been private about her personal life. Having been in the spotlight since she was a child, it became important to her to keep certain details of her life outside of the stage for herself, especially her love life. The singer has been married three times, with her longest being to her second husband, René Elizondo Jr. The couple were a creative staple, but their divorce was stressful and drawn out. Elizondo Jr. sued Jackson for millions and reportedly walked away with a hefty settlement.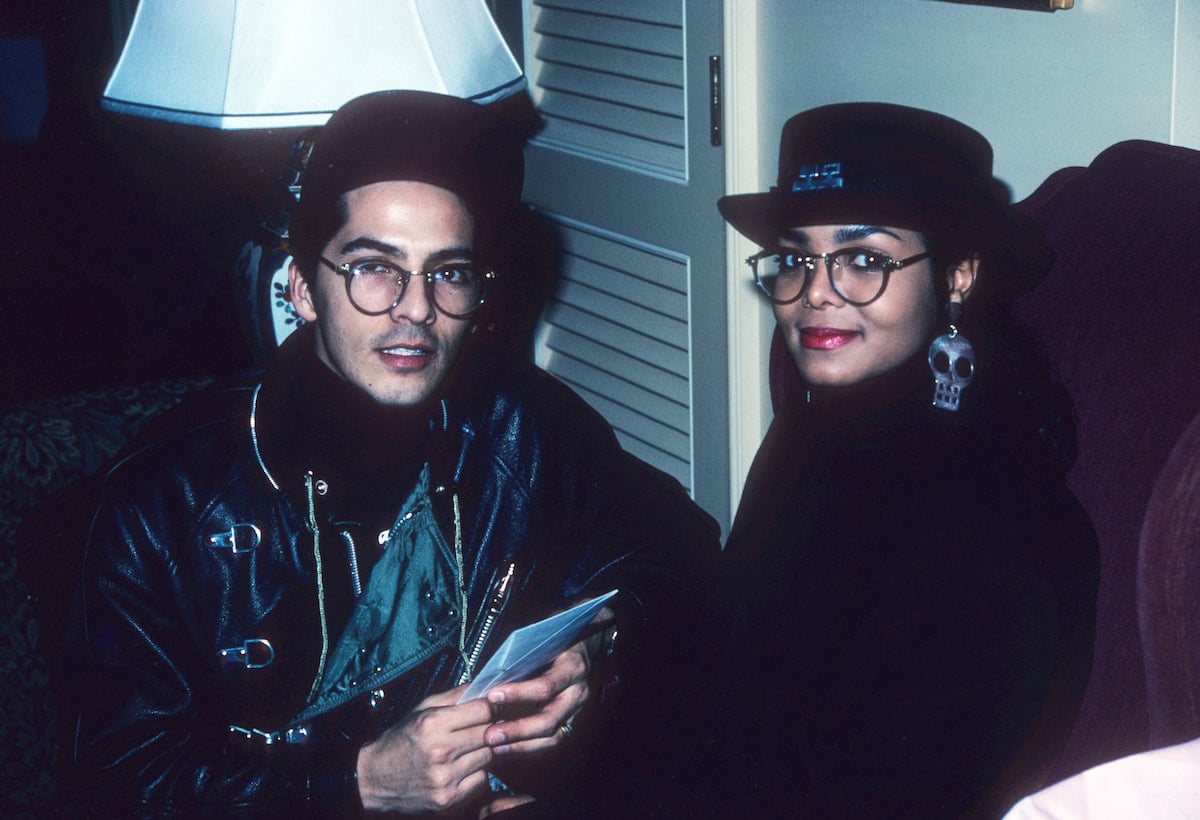 The public did not discover Janet Jackson and René Elizondo Jr. were married until the divorce filing
Jackson and Elizondo Jr. wed in a secret ceremony in March 1991 after a few years of dating. In Part 1 of her Lifetime docuseries, Jackson revealed that he proposed to her during a rainstorm while on a beach. Elizondo Jr. is a former backup dancer turned songwriter and filmmaker.  He filed for divorce citing "irreconcilable differences." They had no children together. 
Jackson admitted that it was her decision to hide the marriage. She said in a statement at the time of the divorce filing becoming public that she wanted "to have a normal family life …Since I was a child, my personal life has been lived in the public eye," she said, per Rolling Stone. "At times, this has been very difficult. I hope my fans will understand."
René Elizondo Jr. contested their prenuptial agreement
Despite having a prenuptial agreement, Elizondo challenged it. At the time, his attorney Manley Freid said: "We don't have a set figure we're seeking. We don't have a full financial picture yet. But Rene is not looking to nickel and dime Janet to get what he's entitled under the law."
Jackson's team refused to comment on any financial matters of their divorce. Much of Elizondo's work throughout their nearly decade-long marriage was in collaboration with his superstar wife. He was often seen side by side with her at events and a presence in the studio and on sets. Jackson revealed in her docuseries that Elizondo recorded nearly every moment of her work throughout their relationship.
The former dancer reportedly walked away with millions
Though Elizondo was not Jackson's manager, they collaborated on many of her projects. He worked with Jackson for 15 years, co-writing 37 of Jackson's songs. Some of the songs he co-wrote include "Together Again," "Gone Til' It's Gone," and "I Get Lonely." He's featured the most on her 1997 album The Velvet Rope. Elizondo also directed several music videos for the "Nasty" singer. His hands are the ones covering her bare breasts on her infamous Rolling Stone Magazine cover.
Jackson and Elizondo shared their income during the marriage. But at the time of the divorce, Elizondo claimed he had no savings of his own.
Elizondo alleged he'd signed the prenuptial agreement while under distress. He initially sued Jackson for $25 million in spousal support. They settled in 2003, with Elizondo reportedly walking away with upwards of $10 million, per Forbes.