Did Janet Jackson Really Refuse to Kiss Tupac In 'Poetic Justice'?
Poetic Justice (1993) remains a fan-favorite film over two decades after its release. Created by John Singleton, it stars Janet Jackson, Tupac Shakur, Regina King, and Joe Torry. Jackson is featured as Justice, a poet dealing with the loss of her boyfriend, Markell. Her best friend Iesha (King) invites her on a road trip with her boyfriend Chicago (Torry) and Chicago's friend Lucky (Shakur). But Justice and Lucky, a spirited mail carrier with bad pickup lines, struggle to co-exit.
In time, things take a turn. Justice and Lucky begin to bond over their shared love for art, and by the end of the film, they fall for each other. But despite Lucky and Justice's intense chemistry onscreen, there have been rumors that Jackson and Tupac allegedly experienced some friction behind the scenes.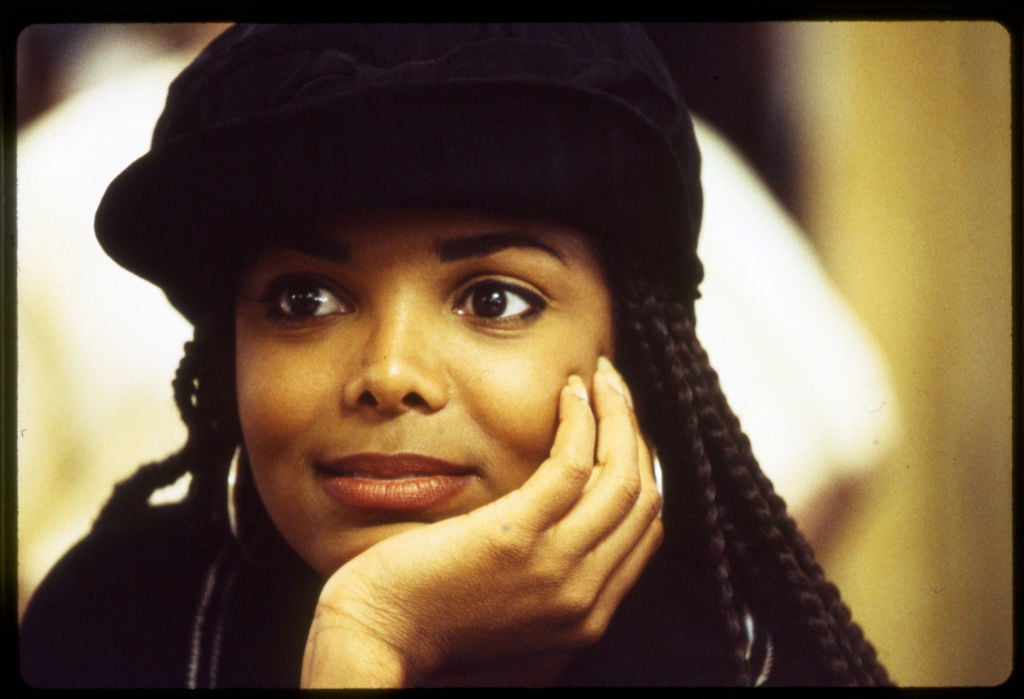 There was a rumor that Jackson demanded an AIDS test from her co-star
Reports say that Jackson allegedly didn't want to film love scenes with Tupac, who was famously known as a ladies man — unless he took an AIDS test.
"I don't know if it was Janet that it came from, but suddenly, out of the blue, they wanted me to take an AIDS test for this love scene," the "California Love" rapper once told The Source. "And I did not disagree if we were really gonna make love. I said, 'If I can make love with Janet Jackson, I'll take four AIDS tests.'"
"But if I'm gonna do a love scene with her just like somebody else did and they didn't take a test, I'm not taking a test. Not only am I not taking the test, but get out of my trailer," Tupac continued.
He went on to say that at least four people contacted him in an effort to get him to take the test, but he refused. "It don't matter who you send, I'm not taking one. To me, it was just, like, an insult," he added.
While Jackson has seemingly never commented on the remarks, Singleton said in a 2017 interview that the request was merely an "inside joke" and a "publicity stunt."
If true, the "stunt" worked. Poetic Justice hit theaters in July of 1993 and raked in nearly double its $14 million budget.
Janet Jackson and Tupac's relationship after 'Poetic Justice'
After the film, Tupac hoped to stay in touch with Jackson. He explained in an interview that he "really thought [he] made a friend" in Jackson. "[I thought], 'I know Janet Jackson for life,'" Tupac continued. "But as soon as the movie was over, it was like, 'This number has been changed.' … It was like the day after the movie wrapped."
But there were no hard feelings. The Juice actor went on to say that it "probably wasn't intentional."
Sadly, Tupac died after a shooting in 1996. But his works live on.
Read more: Tupac Shakur Dead or Alive? New Theory About What Happened to the Rapper