Janet Jackson Reveals She and Justin Timberlake Are 'Very Good Friends' Today: 'Him and I Have Moved On'
Janet Jackson and Justin Timberlake once gave one of the most unforgettable Super Bowl halftime shows of all time, though likely memorable for reasons Jackson would rather forget. Now, Jackson has publicly forgiven Timberlake for his role in the incident
Janet Jackson and Justin Timberlake were part of one of the biggest pop culture moments of the century at the 2004 Super Bowl halftime show. After Jackson's infamous wardrobe malfunction, she was blackballed from the industry while Timberlake escaped seemingly unscathed. But nearly two decades later, Jackson is imploring her fans for peace.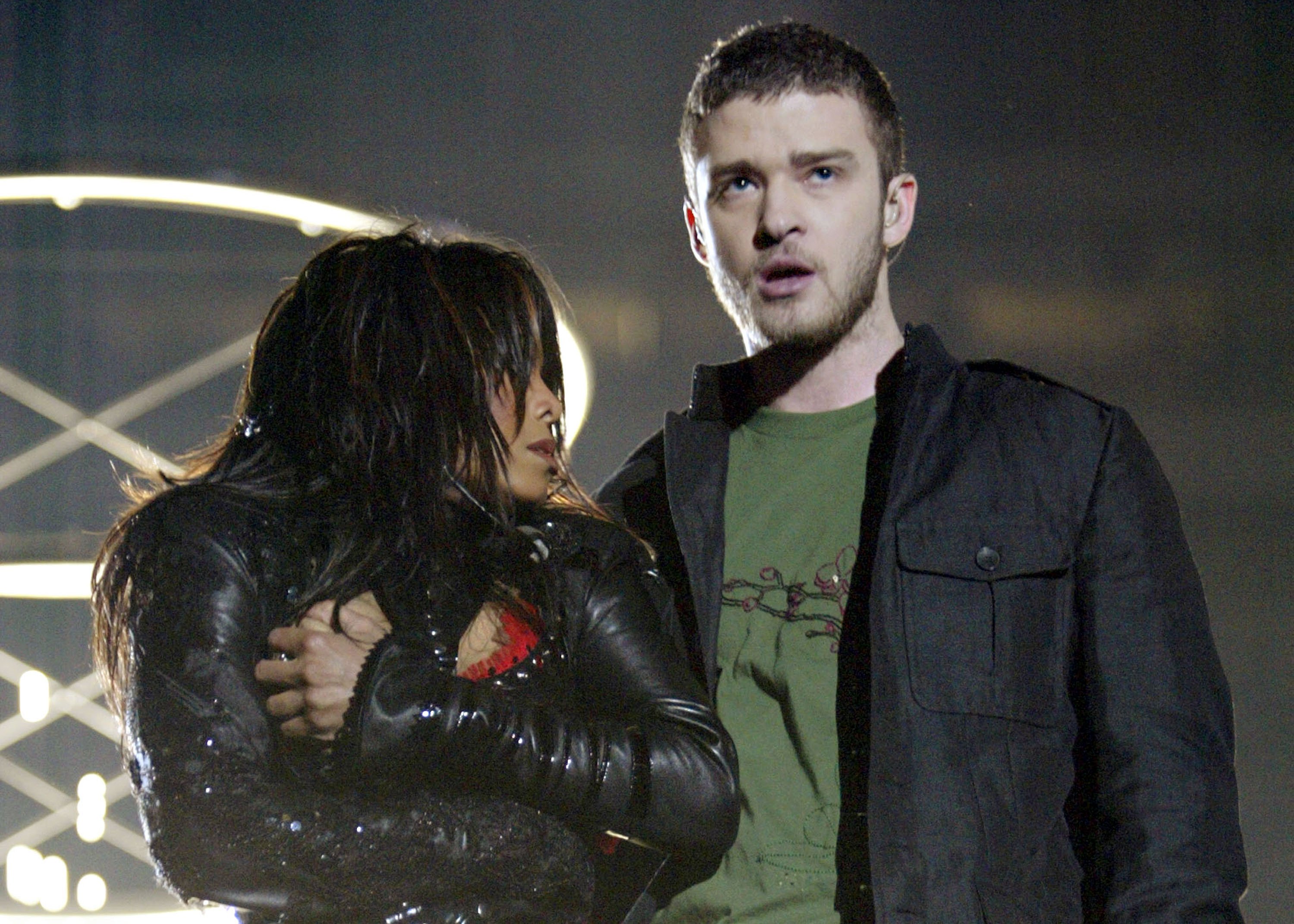 Janet Jackson and Justin Timberlake's infamous Super Bowl moment
The 2004 Super Bowl halftime show was a star-studded affair. Artists including Diddy and Nelly took the stage for the show. But millions who tuned in for the affair were watching for the talents of Janet Jackson.
After performing her hit song "Rhythm Nation," Jackson was joined by Justin Timberlake for a duet performance of his song "Rock Your Body" to close out the show. At the end of the song, Timberlake removed a piece of Jackson's top, exposing her breast to millions of people around the world.
The moment became known as "Nipplegate" and resulted in severe career fallout for Jackson. She was banned from the Grammy Awards while Timberlake wasn't and spent much of the following decade out of the spotlight.
The incident was examined at length in the 2021 documentary Malfunction: The Dressing Down of Janet Jackson.
Janet Jackson forgave Justin Timberlake
Jackson spoke about the halftime show for the first (and at the time, only) time on The Oprah Winfrey Show in 2006. She never touched the subject again for a decade and a half.
But with the release of her highly-anticipated Lifetime documentary Janet Jackson. in January 2022, the "Nasty" singer knew that she had to publicly bury the hatchet and move on once and for all.
During the documentary, Jackson learned that Timberlake's team had reached out to her about joining him during his headlining performance at the 2018 Super Bowl halftime show. She declined, of course, and in the years since then, people have believed it to be her way of snubbing Timberlake and any gestures of reconciliation.
In the final part of the docuseries, Jackson addressed the controversy head-on and explained that the issue was finally resolved.
"Honestly, this whole thing was blown way out of proportion. And of course, it was an accident that should not have happened. But everyone is looking for someone to blame, and that's got to stop," she said. "Justin and I are very good friends. And we will always be very good friends. We spoke just a few days ago. Him and I have moved on, and it's time for everyone else to do the same."
Justin Timberlake apologized for how he treated Janet Jackson and Britney Spears
In early 2021, after the release of the documentary Framing Britney Spears, Timberlake took to his Instagram to address his silence in speaking up for both Spears and Jackson over the years.
"I specifically want to apologize to Britney Spears and Janet Jackson both individually, because I care for and respect these women and I know I failed," Timberlake said. "The industry is flawed. It sets men, especially white men, up for success. It's designed this way. As a man in a privileged position, I have to be vocal about this. Because of my ignorance, I didn't recognize it for all that it was while it was happening in my own life but I do not want to ever benefit from others being pulled down again."
"I have not been perfect in navigating all of this throughout my career," he continued. "I know this apology is a first step and doesn't absolve the past. I want to take accountability for my own missteps in all of this as well as be part of a world that uplifts and supports."