Janet Jackson Told Justin Timberlake She Would Take the Fall For Him After Their Super Bowl Halftime Show Controversy
Janet Jackson and Justin Timberlake's infamous performance at the 2004 Super Bowl halftime show remains one of the most unforgettable moments in the history of the show. Jackson experienced an unimaginable career fallout after the incident, while Timberlake went on to become an even bigger superstar.
For years, Timberlake faced criticism for not defending Jackson at the time. But the "Rhythm Nation" singer admitted that she was the one who encouraged him to stay silent.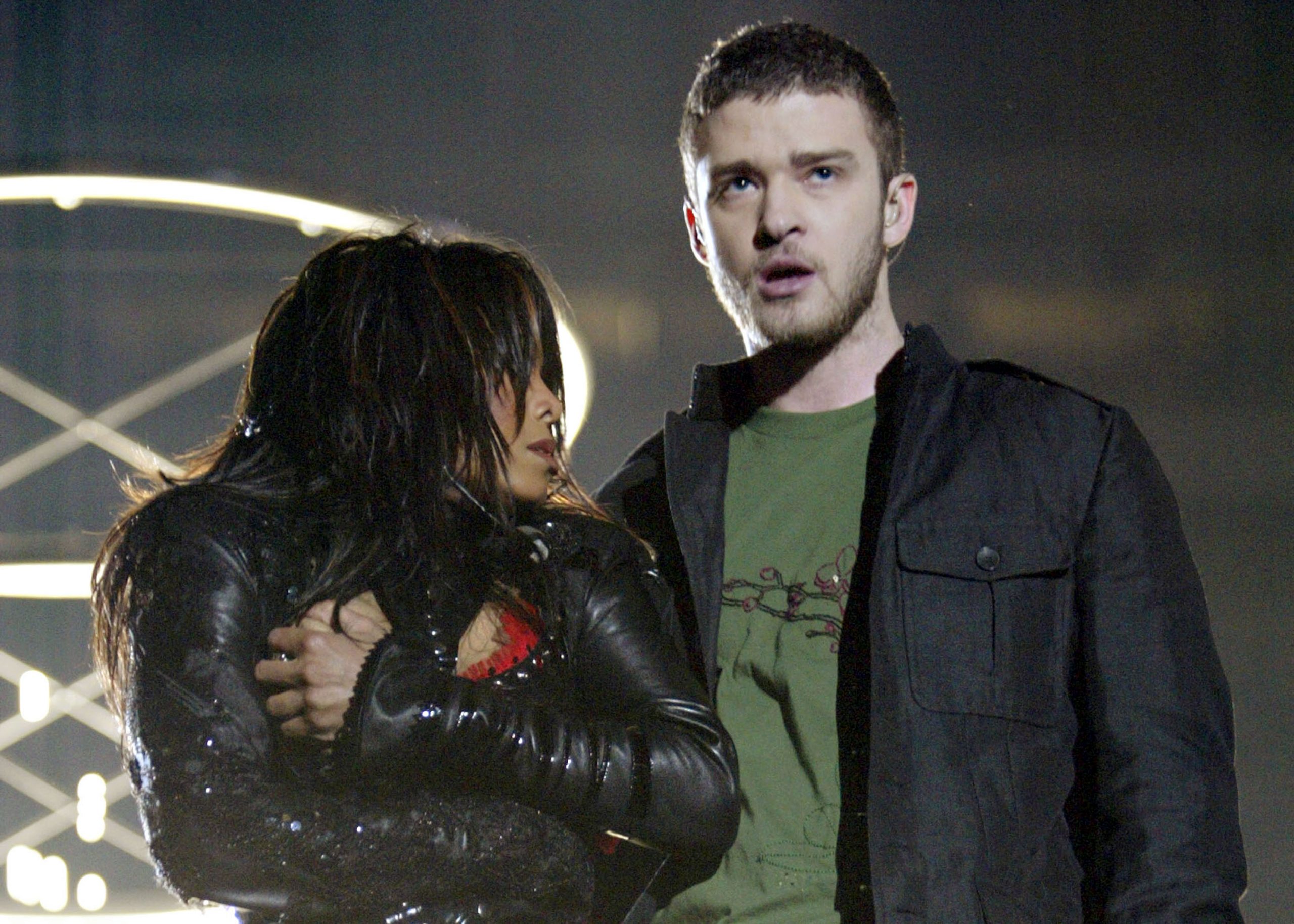 Janet Jackson's infamous wardrobe malfunction at the Super Bowl
The 2004 Super Bowl halftime show featured an all-star lineup of performers, including hip-hop icon Diddy and R&B's hottest new singer, Nelly. Janet Jackson was the star of the show, performing her hit songs "Rhythm Nation" and "All For You."
Justin Timberlake was in the early stages of his solo career after rising to stardom as a heartthrob singer in the pop group *NSYNC. At the end of the halftime show, Timberlake and Jackson came on stage together to perform a duet of Timberlake's hit single "Rock Your Body."
At the end of the performance, Timberlake removed a part of Jackson's bustier, exposing her breast. In the aftermath of the controversial performance, Jackson was banned from the Grammys ceremony just a week later, while Timberlake performed and took home two Grammy Awards that night. MTV and VH1, consequently, were banned from playing her music.
Janet Jackson took the fall for Justin Timberlake
In 2018, Timberlake returned to the Super Bowl halftime show stage as the sole headliner. Many viewers wondered if he would invite Janet Jackson for a reunion performance. In her 2022 docuseries Janet Jackson, the "Nasty" singer revealed that Timberlake's team did, in fact, approach her about performing with him at the Super Bowl.
Jackson didn't want to do the show and ended up declining his offer. "When I think about it, would it be nice to be able to perform? Yes. You know our family, we love entertaining," she admitted to her brother Randy. "But, on the flip side of it, it's drudging up the past; it's reliving something that happened over 10 years ago."
When discussing what happened after their halftime show debacle, she revealed that Timberlake wasn't as blasé about the incident as he appeared to be in public at the time.
"We talked once and he said, 'I don't know if I should come out and make a statement,'" Jackson recalled. "And I said, 'Listen, I don't want any drama for you. They're aiming all of this at me.' So I said, 'If I were you, I wouldn't say anything.'"
Janet Jackson and Justin Timberlake are friends today
In 2021, after the release of the documentary Framing Britney Spears, Timberlake publicly apologized on Instagram to both Jackson and his ex-girlfriend Britney Spears for how they were treated by the media as opposed to how he had been for years. With regard to Jackson, he acknowledged that she bore the brunt of the backlash due to racism and sexism that benefited him as a white man.
In her docuseries, Jackson put the issue to rest once and for all with a direct statement to her fans.
"Honestly, this whole thing was blown way out of proportion. And of course, it was an accident that should not have happened. But everyone is looking for someone to blame, and that's got to stop," she said firmly. "Justin and I are very good friends. And we will always be very good friends. We spoke just a few days ago. Him and I have moved on, and it's time for everyone else to do the same."