Janet Jackson's 'Poetic Justice' Co-Star Says There Was Undeniable Chemistry Between Jackson and Tupac Shakur
Millions of men dream about sharing a kiss with Janet Jackson but Tupac Shakur was lucky to do so. Jackson and Tupac co-starred in 'Poetic Justice.'
Janet Jackson has established herself as a triple threat; she sings, dances and acts. Her first acting role was alongside Tupac Shakur as his love interest in Poetic Justice. Both were reportedly excited to work with one another but per their co-star Regina King, there may have been a love connection between the two.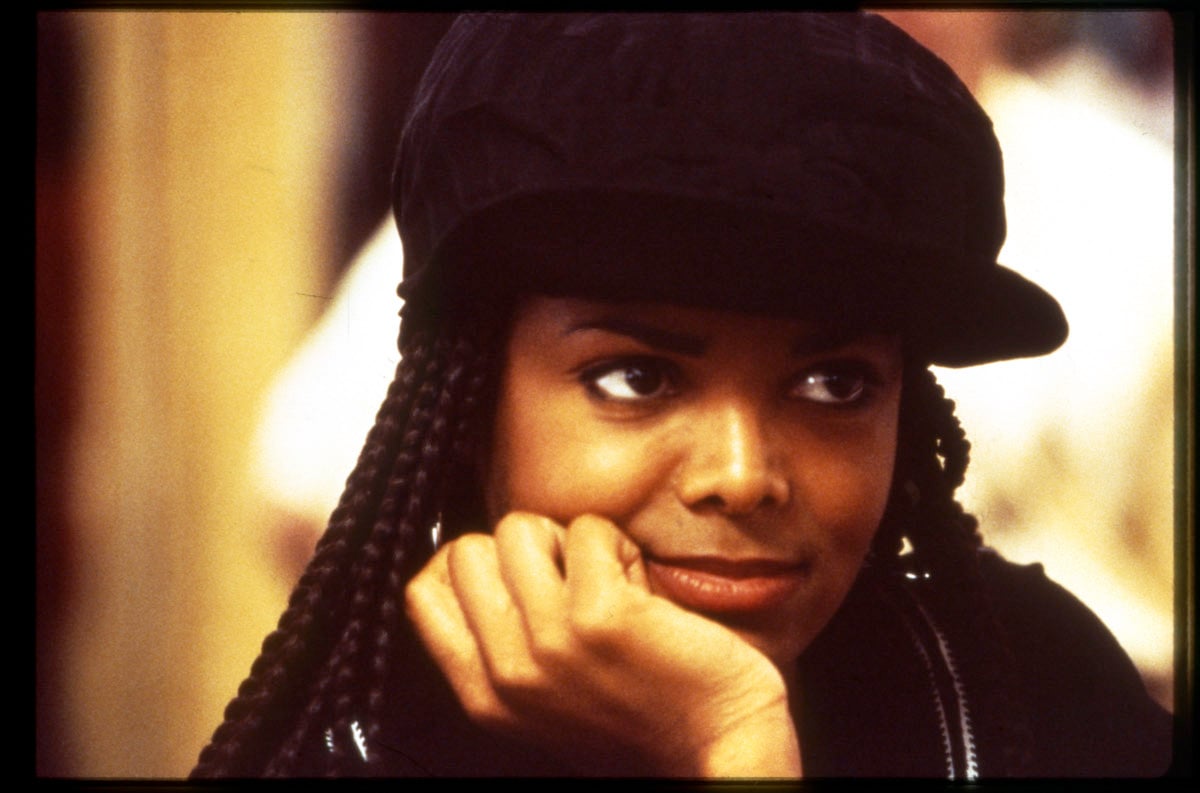 Regina King says the two had real chemistry
King played Jackson's best friend in the movie. According to her, Jackson and Tupac worked well together and had a high level of respect for one another's careers. The two stars shared a kiss near the end of the film and King says there was a clear connection. 
"I don't know if Janet will ever admit to it, but there was a bit of that chemistry going on," King said during Part 2 of Jackson's Lifetime docuseries. "You could cut the air in the room at times. But she was in a relationship with René, make no mistake about it."
Jackson was married to René Elizondo Jr. from 1991 to 2000. Elizondo Jr. often visited the set of the film. He was a big part of helping to craft Jackson's sexier public image. 
Janet Jackson previously gushed about working with Tupac Shakur
Jackson hasn't been shy about her feelings for Tupac. In a 2018 interview with 92.3, she gushed over experiencing the playful side of the rapper.
"Pac was crazy and I adored him so and he was one way – I think people saw him and not to say that that wasn't him, but he also had another side to him – he was fun and silly and he used to call me square all the time," she laughed.
She even revealed that Tupac called her square because of her shyness and quiet demeanor. Jackson also joked that she didn't take part in any of the shenanigans as some of her co-stars and remembers the many times Tupac was late to set.
"We were waiting patiently and he's back at his hotel and he'd say, 'The longer you knock, the longer I'm going to sit in this bed,'" Jackson said.
There was drama between Janet Jackson and Tupac post filming
Tupac loved Jackson equally, but he shared a different recollection of their time together, specifically in regards to when filming wrapped. 
Tupac admitted in an interview that he was smitten with Jackson. But when filming came to a close, he accused the "Nasty" singer of cutting him off by changing her phone number.
"It bothered me, it probably wasn't intentional, everybody changes their number…I really thought I made a friend, I thought it was, 'I know Janet Jackson for life' but as soon as the movie was over it was like 'Boop, this number has been changed,' Tupac recalled. "It was like the day after the movie wrapped."
He also alleged that Jackson's team demanded he take an AIDS test for a love scene that was supposed to be in the film. The film's director John Singleton later claimed the AIDS test ordeal was created to drum up press for the film.