Janet Jackson Will Finally Address the Super Bowl Controversy In Her New Lifetime Documentary
Janet Jackson has been known for many unforgettable moments throughout her career. One that she'd prefer to forget is her infamous wardrobe malfunction at the Super Bowl XXXVIII halftime show. But after nearly two decades, Jackson is reportedly preparing to address the incident herself. Janet Jackson's infamous Super Bowl performance In 2004, Janet Jackson was …
Janet Jackson has been known for many unforgettable moments throughout her career. One that she'd prefer to forget is her infamous wardrobe malfunction at the Super Bowl XXXVIII halftime show. But after nearly two decades, Jackson is reportedly preparing to address the incident herself.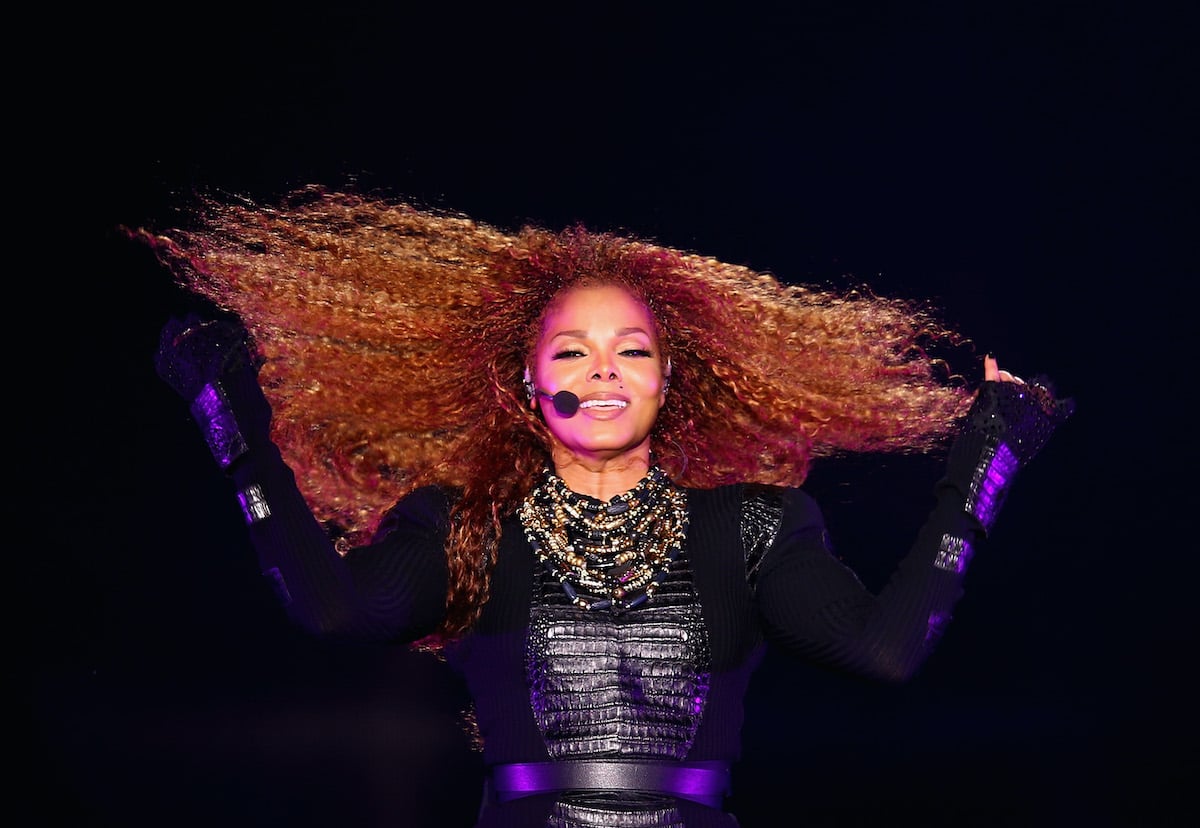 Janet Jackson's infamous Super Bowl performance
In 2004, Janet Jackson was one of the most respected pop stars in the world. She was an undeniable music legend with decades of hits behind her. So when she was recruited for the Super Bowl XXXVIII halftime show, fans were thrilled to see her take the stage.
Stars including Diddy, Nelly, Jessica Simpson, and Kid Rock each had cameo appearances during the halftime show. At the end of the show, Jackson performed a duet with Justin Timberlake to Timberlake's song "Rock Your Body." The number ended with Timberlake ripping off a part of Jackson's bustier, revealing her bare breast.
Even though the camera immediately panned away, the damage had already been done. Jackson was effectively blackballed from the industry, including the Grammy Awards, and it took several years for her to regain her image. Timberlake, meanwhile, went on to become an even bigger solo music star.
Janet Jackson's 'Janet' documentary will address the Super Bowl
In 2021, Lifetime announced that a new two-part documentary about Jackson was in the world, simply titled Janet Jackson. It's set to feature other music stars such as Mariah Carey, Missy Elliott, Ciara, Teyana Taylor, Janelle Monáe, and Paula Abdul as they sing Jackson's praises and give her her long-deserved flowers in recognition of her influence on the industry.
In a trailer for the documentary, Jackson herself insisted that everything the film contains is 100-percent her truth. "This is my story, told by me, not through someone else's eyes," Jackson said. "This is the truth. Take it or leave it, love it or hate it: This is me."
At one point in the trailer, Jackson is presented with an invitation from Timberlake to perform with him at his 2018 Super Bowl halftime show. It's likely, then, that Jackson will speak about the infamous night for the first time in nearly two decades, when she told Oprah Winfrey about it in 2006 and vowed never to speak about it again.
Hulu made a documentary about the Super Bowl halftime show
Jackson's documentary won't be the only one in recent years to touch on the Super Bowl halftime show. In fact, in November 2021, Hulu and FX released a standalone documentary about the whole incident, titled Malfunction: The Dressing Down of Janet Jackson.
In early 2021, Timberlake made grand public apologies to both Jackson and his ex-girlfriend Britney Spears for the way that he treated them — and more importantly, how the media and the world treated them as opposed to him. "I understand that I fell short in these moments and in many others and benefited from a system that condones misogyny and racism," he admitted.