Why Janet Jackson May Have Excluded Her Ex-Husband Wissam Al Mana From Her Lifetime Docuseries
Janet Jackson was married to businessman, Wissam Al Mana for five years. She shares her only child with Al Mana.
Janet Jackson revealed many intimate details of her personal life in her highly anticipated two-part Lifetime docuseries. The secretive superstar spoke openly about two of her failed marriages, debunked rumors she had a secret baby, and even revealed why she split from her longtime love Jermaine Dupri. But one relationship that the "Miss You Much" singer failed to discuss was her third marriage to Wissam Al Mana.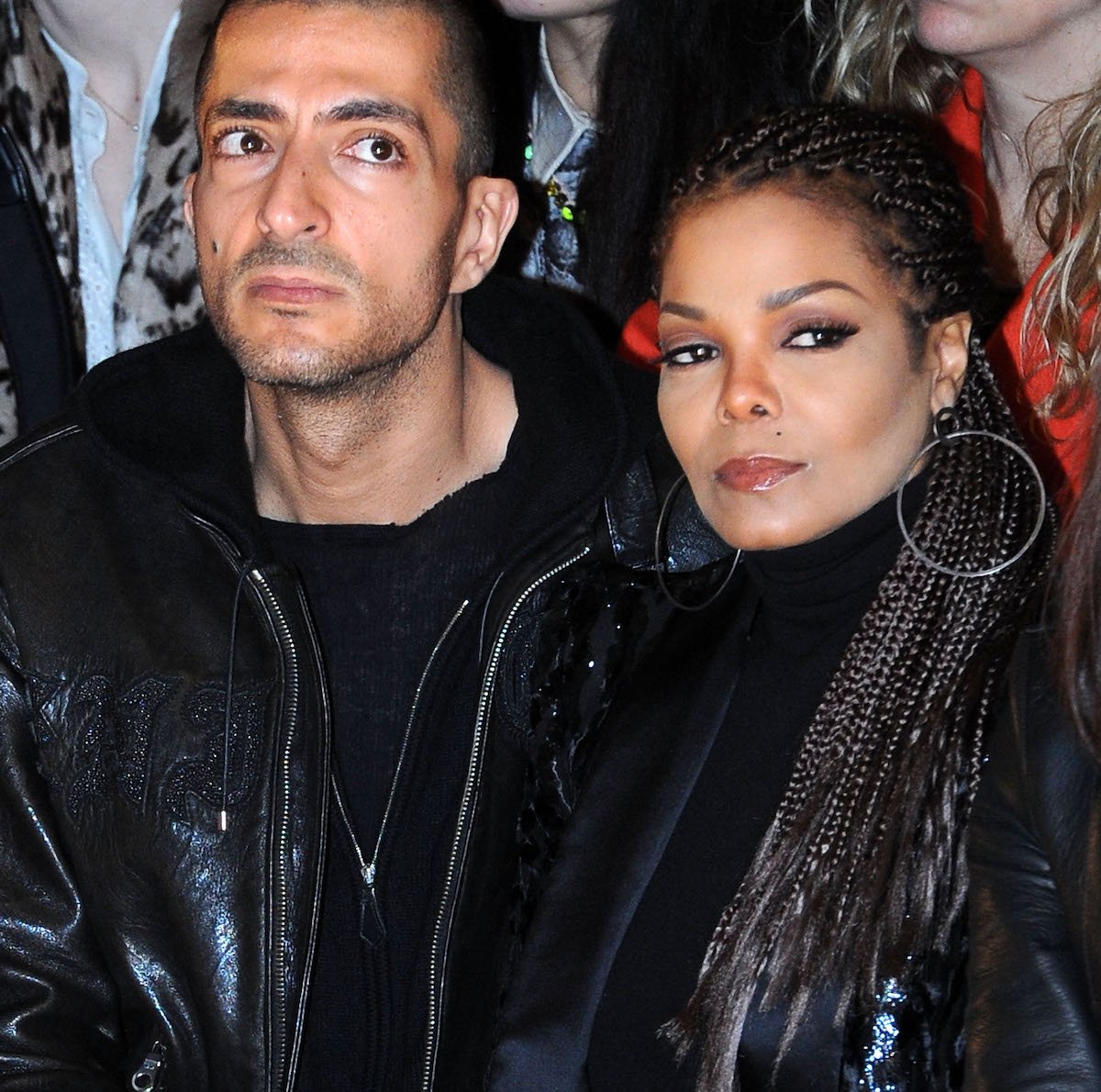 The couple wed in secret, which is typical Jackson style and the way she handled her first two marriages. Within their five-year marriage, Jackson gave birth to her first and only child. Though she confirmed the breakup publicly, details of what led to the split were kept private by the Poetic Justice star. There is however much speculation and some hints from Jackson and her family as to what triggered the divorce, which may explain her decision to not mention Al Mana in the series. 
Janet Jackson and Wissam Al Mana secretly married in 2012
Jackson and Al Mana announced their engagement in 2011 and quietly wed a year later. During the marriage, Jackson moved to London, made fewer public appearances, and abandoned her famously sexy image for what was perceived to be Muslin garb.
Their relationship was reportedly equipped with lavish vacations, showering one another with gifts, and mingling with Al Mana's wealthy friends and business associates. Al Mana heads up his family business in which he oversees their 50+ owned operations throughout Qatar and beyond. 
Jackson shocked fans by announcing she was pregnant with her first child at 50. Their son Eissa was born in 2017.
The couple announced their split in 2017 with cultural differences and abuse reported as contributing factors
Just three months after Jackson gave birth to her son Eissa, they announced their split. Per The Sun, cultural differences were one of the reasons for the breakup. Jackson grew up in a family who were devout Jehovah's Witnesses, a sector of the Christian faith that prohibits certain activities such as secular music, movies, certain clothing attire, and more. Al Mana is of the Islamic faith, which also follows specific rules but is considered to be much more rigid in its practices.
Sources told Page Six amid their split a grueling list of rules Al Mana preferred Jackson live by in terms of her appearance and behavior to align with his beliefs. Jackson reportedly converted to Islam during her union with Al Manam, which could have explained her changes in fashion.
But cultural differences weren't the only thing that reportedly caused issues. According to Jackson's brother Randy, Al Mana was abusive. "There's a lot of pain. Janet's been through a lot with her divorce. I've been through a lot, we all have," he told People Magazine exclusively at the time. 
Per Randy, the abuse began gradually. "It came on later in the relationship, verbal abuse and being [made to feel like] a prisoner in her own home. No pregnant woman needs to go through being called a bitch every day. There were things like that. That's what she went through," he alleged.
Retelling such matters in the docuseries could simply be too painful for the icon. She did hint at being a victim of the abuse while on her State of the World tour while performing her song "What About?" The song details physical and emotional abuse. In one performance, Jackson tearfully told the audience, "This is me."
There are other reasons why Janet Jackson may have left her ex out of the docuseries
Jackson has only addressed the split directly, revealing amid their separation in a Twitter video that they were no longer together. She also noted they were in court regarding custody of their son.
As mentioned in the documentary, Jackson's sole focus is the well-being of her son and she won't do anything to jeopardize that. Though she spoke about the pain she experienced in her previous marriages, putting private information out about her marriage with Al Mana could affect her son in the long run. 
Aside from one reported custody issue, the former couple appears to be great co-parents. Al Mana has spoken out in denial of the abuse allegations. He also called Jackson the "most beautiful person" after they split.