'Pose' Stars Janet Mock and Angel Bismark Curiel Are Dating: Who Has the Higher Net Worth?
Ryan Murphy's groundbreaking television series, Pose, dives deep into the African-American and Latino transgender and gay underground ballroom culture. The show is set in the 1980s and '90s in New York City and exposes the glamor of the scene as well as the heartbreaking disease that struck too many of the members of that community. After a few episodes into the second season, FX gave Pose the greenlight for another season. The series has received extremely positive reviews and won several awards including a Golden Globe Award for Best Television Series.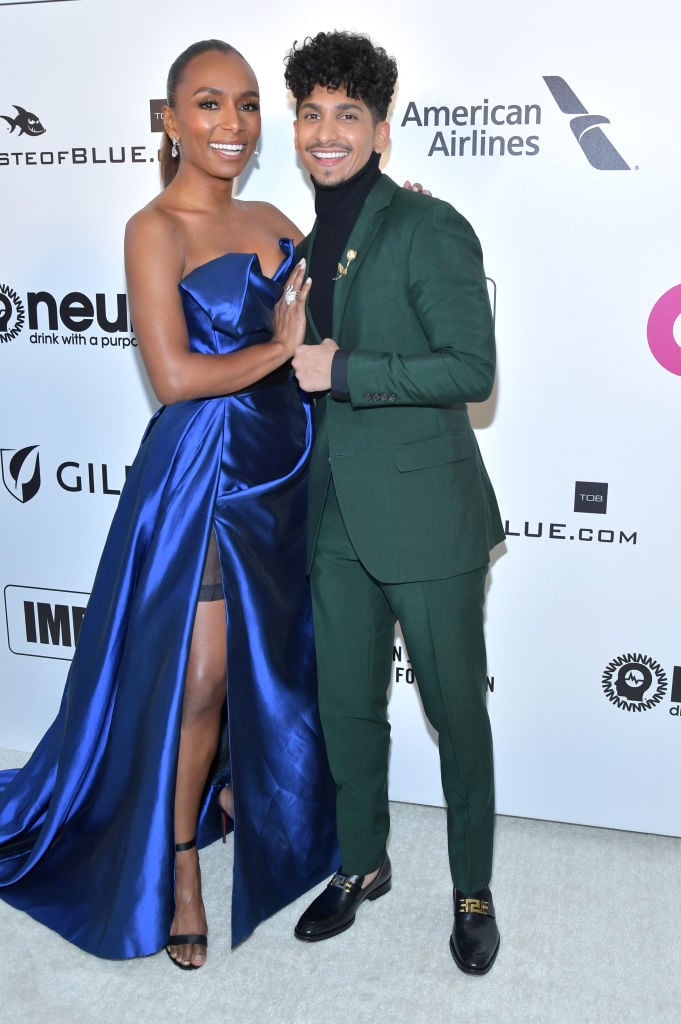 Janet Mock is the producer, director, and writer of the series, and Angel Bismark Curiel portrays the loving character, Lil Papi. Although the two have yet to confirm their relationship publicly, they post several pictures of each other on social media. Does Mock, who is 13 years older than Curiel, have the highest net worth? Keep reading to find out.
The Janet Mock and Angel Bismark Curiel love story
On May 25, 2019, Mock posted a photo on her Instagram at a pool in Miami, Florida. She placed Curiel's Instagram tag on her bikini bottoms and captioned the picture, "My man took this." Curiel also uploaded a photo at the same pool around the same time. Earlier in May, the Pose actor posted a picture of himself with Mock while they were at the 30th Annual GLAAD Awards and he called it a date night in his caption.
Even though most people recently heard of the romance, according to Just Jared, the two have been dating for around a year. They attended several events together including the Elton John AIDS Foundation's Oscars party, Ryan Murphy's The Prom benefit performance, and a Met Gala after party. The couple also vacationed together in July 2018.
Janet Mock's net worth
Born March 10, 1983, in Honolulu, Hawaii, Mock began her transition from male to female at 14-years-old. She underwent sex reassignment surgery four years later and then graduated from the University of Hawaii in 2004 with a Bachelor of Arts in Fashion Merchandising. Two years later, she earned a Masters of Arts in Journalism from New York University.
The transgender rights activist is now a television host, producer, director, and a New York Times bestselling writer. She is also a contributing editor for Marie Claire and a former staff editor of People magazine's website. Janet Mock's net worth is an estimated $20 million.
Angel Bismark Curiel's net worth
Curiel was born on October 16, 1995, in Liberty City, Miami. Apart from Pose, he appeared in the 2016 film America Adrift and Louie's Brother Peter the following year. In 2018, he starred in Night Comes On, Monsters and Men, and Ashes. Curiel will play Rodelay Medina in Critical Thinking, a movie about the true story of an inner-city Miami high school chess team who won the national championship.
Critical Thinking does not have a release date yet. However, the production is complete. Even though the young actor has appeared in several movies and currently stars in a hit television show, his net worth is unknown.