Jared Leto Ate Microwaved Cartons of Ice Cream With Soy Sauce For 1 Role
Jared Leto is known for being one of the more eccentric stars in Hollywood. The Oscar-winning actor and musician lets roles overtake him, sometimes to shocking degrees.
In Chapter 27, he took on the part of Mark David Chapman, the man who killed Beatle John Lennon. To get into character for the role, Leto gained 70 pounds. To do so, he had to take some genuinely drastic measures.
Jared Leto's career in a nutshell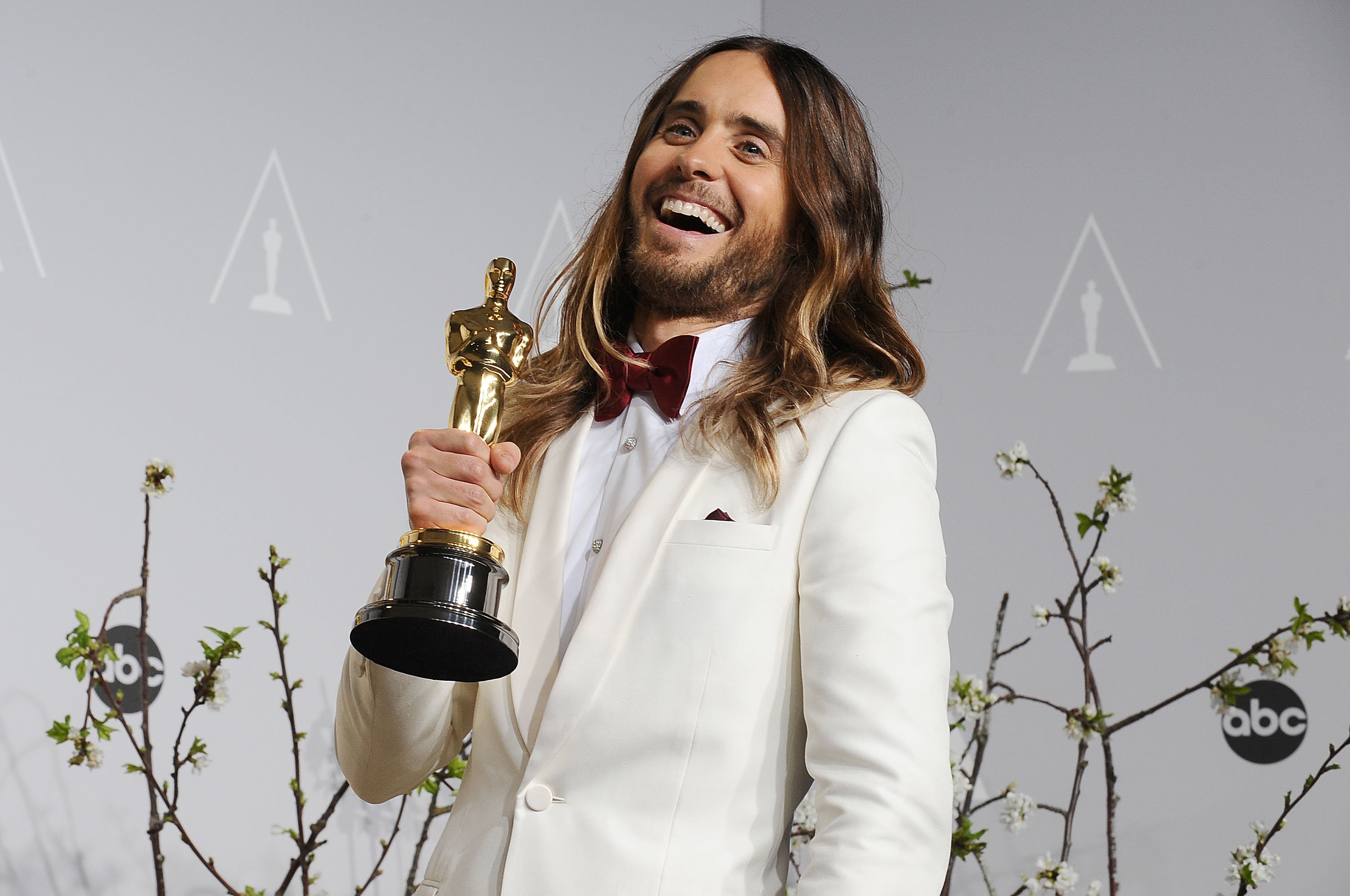 Leto got his start where so many others in the business do — on television. After several small roles, he got his major breakout in the short-lived but critically and fan-acclaimed My So-Called Life. Because of the show, Leto immediately became a power player in show business. His career turned around overnight.
Leto started focusing on the big screen, appearing in hit films like Urban Legend, The Thin Red Line, and Fight Club. Around the same time, he formed the band Thirty Seconds to Mars with his brother, and they have been performing ever since.
When he wasn't taking the stage, however, Leto continued working on-screen. His performances in Girl, Interrupted, and Requiem for a Dream were both critically lauded and let the actor show off his chops. 
While Leto has taken several breaks throughout his career, he continues working hard to this day. From his brief turn as The Joker in Suicide Squad to his Oscar-winning turn in Dallas Buyer's Club, he's as well-known for his method-acting as he is the roles himself. While many actors get into their roles this way, Leto sometimes takes it to another level. 
Jared Leto uses method-acting
Leto's antics on sets have become somewhat legendary. When preparing for his role as The Joker in Suicide Squad, he famously did everything in his power to make co-stars fear them, reportedly sending them used condoms in the mail, a claim that he denied. This was not the first time he went above and beyond to make a role work. 
Leto has a history of letting roles overtake him. When he took on the part of Chapman, he wanted to feel like the infamous assassin. Rather than donning a fat suit or putting on a reasonable amount of weight, Leto purposely gained seventy pounds of fat for the role, and the diet, as well as the way he lost that weight, are downright absurd. He spoke about this with the media.
"(I did it) eating everything you think you're not supposed to – pizza pasta, ice-cream, but my little trick was I would take pints of chocolate Haagen Dazs and put them in the microwave and drink them," Leto said, reports Thrillist. "The sick thing is I would actually pour olive oil and soy sauce into the mixture as well – to get me bloated even more. I've been fasting ever since. I've been doing this very strange, like, lemon and cayenne pepper and water fast. I didn't eat any food for 10 days straight; I think I lost 20 pounds that first 10 days."
The film was a failure and didn't do much for Leto's career, but that commitment shows why he continues working strong today. 
What is Jared Leto up to?
The critics famously lambasted Leto's turn as Joker. While Joaquin Phoenix recently won an Oscar playing a different take on the role, Leto is reportedly set to return on three separate projects.
The first, a miniseries re-edit of Zack Snyder's Justice League, is set to premiere on HBO Max in 2021. Two other projects are rumored to be on the horizon in the ever-complicated DC universe. 
Aside from that, Leto is set to appear in The Little Things, Morbius, and rumored to for a third Tron film. Whichever roles take shape or fall into the wayside, the makers can expect Leto to put his heart, soul, and potentially, his body into it to reach his true potential.