Did Jared Leto Really Start a Cult With Thirty Seconds to Mars?
Jared Leto is among the most interesting and multifaceted Hollywood celebrities. But the actor/musician has seen his share of controversy.
Jared Leto is among the most interesting and multifaceted Hollywood celebrities. He's been an actor since the 1990s. During this time, he also started the band Thirty Seconds to Mars. He also has multiple business ventures and investments, along with philanthropic projects.
However, his public reception has been rocky in recent years. His hewing to Method acting has drawn criticism for being over-the-top to an unnecessary degree. And his portrayal of a transgender woman in Dallas Buyers Club attracted scorn because detractors thought the role should've gone to an actual transgender woman. Regardless, Leto remains popular, with upcoming projects.
Thirty Seconds to Mars is likewise successful and maintains a devoted fan base. But perhaps some fans are too devoted, as Leto has apparently embraced the idea of a "cult following" a bit literally. So did he start an actual cult around his rock band?
Who is Jared Leto the actor?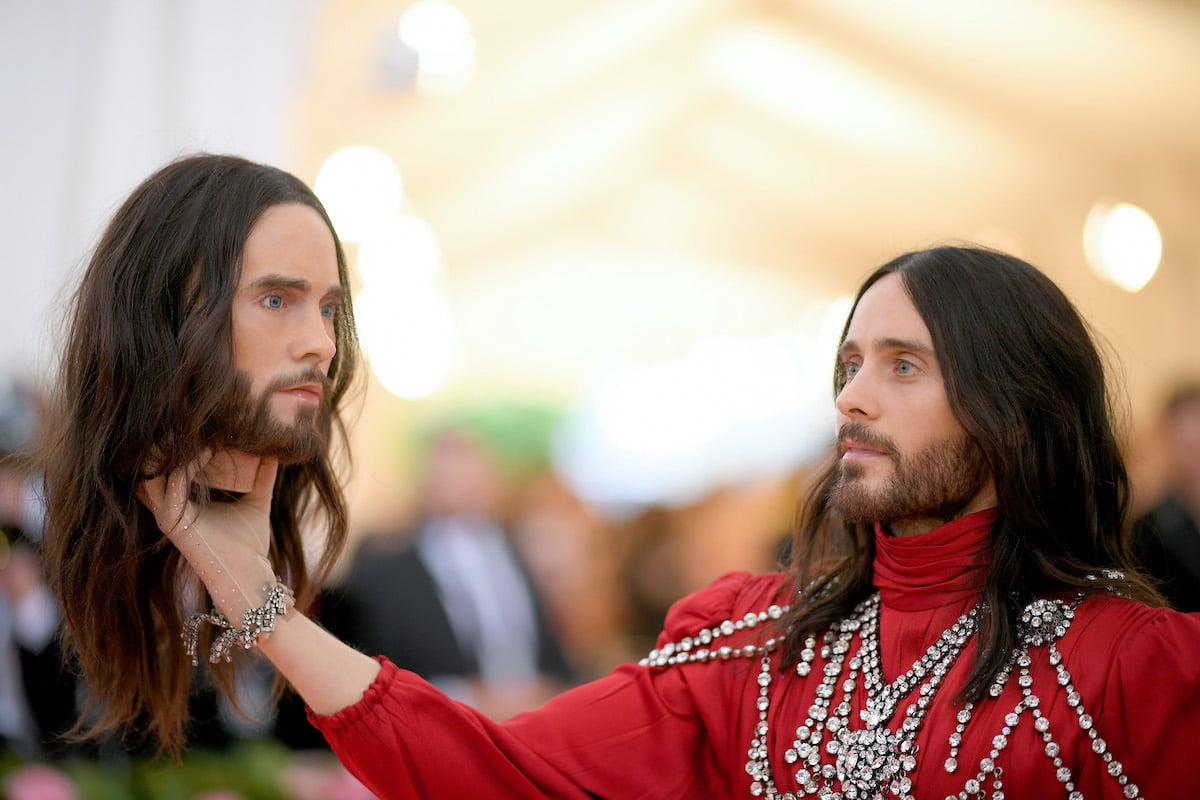 Jared Leto's family was involved in the hippie movement when he was young. It influenced him to pursue the arts. He initially wanted to be a director, but in 1994 he landed a role on the MTV drama My So-Called Life. His portrayal alongside Claire Danes made him quite popular.
Leto had other major roles throughout the years, but he really developed his Method acting in 2000 in Requiem for a Dream. For that role, he starved himself to portray a heroin addict.
In the 2000s, he became more involved with music. But in 2013, he landed a pivotal role in Dallas Buyers Club as Rayon, a transgender woman. Leto strove to give a respectful and realistic performance. However, he caught flak for playing a transgender woman as a cis man. Since then, more transgender actors have been able to break into the industry.
Leto was also criticized for his Method acting for the role of the Joker in Suicide Squad. He went over-the-top to embody the character but was heavily cut from the final film. However, these seeming setbacks haven't stopped him, and he continues to act.
What is Thirty Seconds to Mars?
In 1998, Leto formed his band Thirty Seconds to Mars with his brother, Shannon. The band has received significant critical praise over the years. And after their 2005 second album, A Beautiful Lie, they became incredibly popular.
Coincidentally, at the time of their third album, This Is War, they encountered a major legal conflict with EMI. But they made it out of their contract to release Love, Lust, Faith and Dreams in 2013 and the polarizing but popular album America.
The band's style has been described as "space rock" and is heavily influenced by prog bands like Rush, Pink Floyd, and Tool.
Did Jared Leto start a cult?
Jared Leto's eccentricities have caught the media's attention, and one involves Thirty Seconds to Mars's fan base. According to KQED, Leto responded to reports that his band's fan base was a cult by styling himself after Jesus, naming the group "The Echelon," and even holding summer retreats featuring fans wearing all white.
His actions were likely tongue-in-cheek. Nonetheless, critics have slammed him for an "us versus them" mentality, overpriced concert tickets, and a culture of silencing criticism. Perhaps it's a useful reminder that ironic actions still have real-life effects.