Jared Leto Explains Why He Has To Take Hiatuses Between Films — 'They Take a Lot Out of Me'
Jared Leto has established himself as a premier actor in Hollywood, but it comes at a cost. The Academy Award-winning actor and The Little Things star puts a lot of energy into his roles and frequently has to take breaks between films. 
Because he is a method actor, Leto is often very worn out by the time he's finished a film. He recently revealed that the extensive effort he has to put into making films is a big reason why he goes on hiatuses between movies. 
Jared Leto has to take breaks in between films to recharge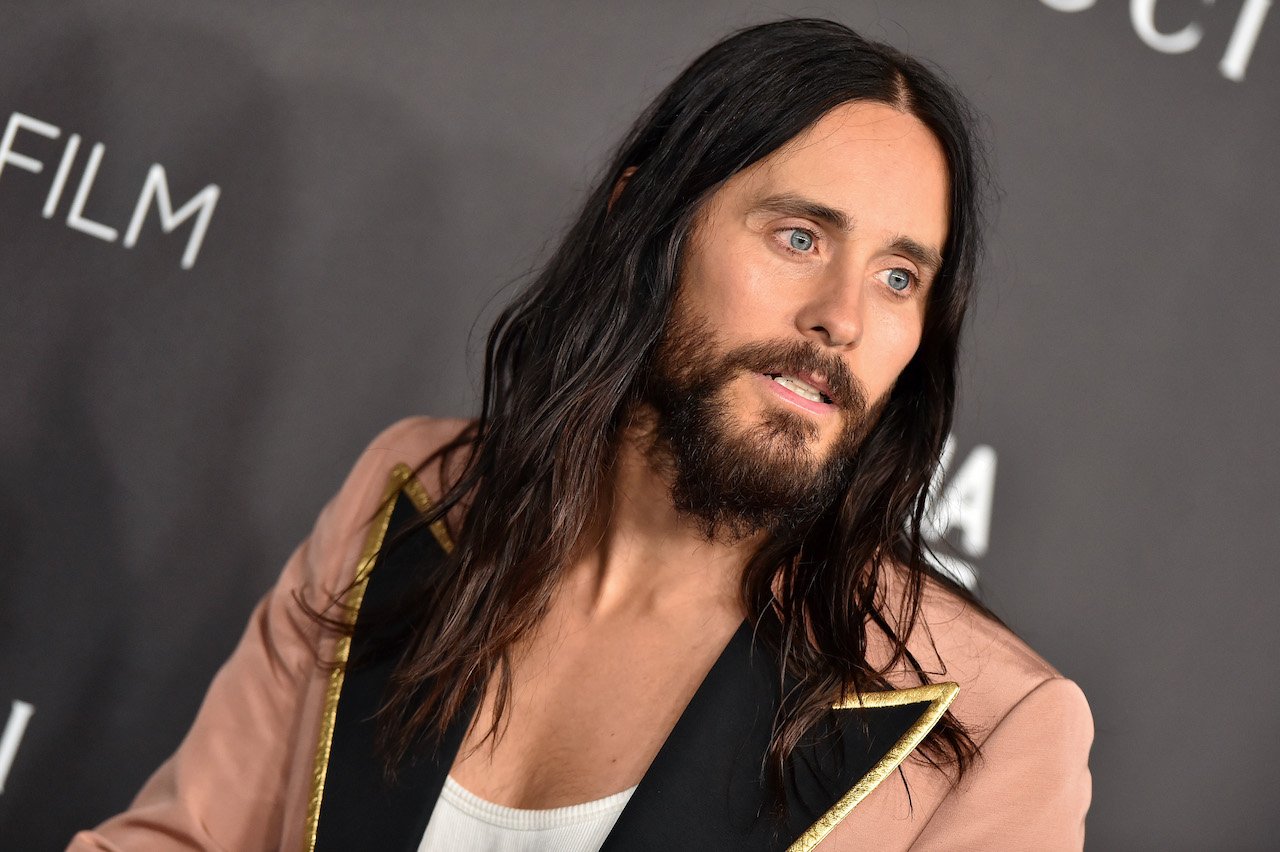 Leto explained why he has to take breaks between films during a recent interview with John David Washington for Variety.
"I don't know, maybe you feel the same, but when I make films, they kind of take a lot out of me," Leto said. "And, you know, emotionally, sometimes physically."
He has other creative outlets that fulfill him when he's not making movies 
Leto then revealed that after he finishes films, he spends time working on music to decompress. 
"You know, Daniel Day-Lewis, I always remember reading he went off to learn how to make shoes in Italy for like, five years, which I thought was hilarious," Leto said. "Who even knows if it's true or not, but it's hilarious … I make music, so for me, I'm fortunate in the sense that I always have a creative outlet. So I'm not dependent or reliant on films to give me a creative reward or to make a living."
His ability to work on other creative projects makes him less detached to acting. 
"I acknowledge how incredibly lucky I am to have different pursuits," Leto said. "So maybe it was a little bit easier to walk away for six years, or whatever it was."
The 'Dallas Buyers Club' script convinced him to return to acting
Later in the interview, Leto admitted that he almost gave up acting completely. 
"You know, there was a time where I didn't know if I would come back or not," Leto said. "But I'm glad I did." 
Eventually, he came across the Dallas Buyers Club script, which inspired him to get back into filmmaking. 
"It was the script, and the role, and the director, and the opportunity," Leto said. "You know, just when you read something, like I said before, and immediately—it doesn't always work like this, I suppose, but I like when it does—when I read something and then I immediately start the adventure."
Jared Leto doesn't like filming movies or watching himself in films 
Leto also revealed that the filmmaking process is very stressful for him, which makes him hesitant to accept roles. 
"Shooting the movie is the least enjoyable part for me," Leto said. "I always joke, I say … the two best parts of making movies is getting the job and finishing the job. I like the character build, the discovery, I like—I actually like the time that I spend, the investigation."
Furthermore, Leto never watches any scenes from the movies he's been in, not even during production. 
"I don't watch myself at all," Leto admitted. "I don't look at—I never saw [Dallas Buyers Club] … I saw still images from Dallas Buyers Club, but I've never seen a scene or a playback, I don't look at playback on set. And when I stopped doing that, … I had a lot less anxiety when I didn't do it."
Leto's most recent role was in The Little Things, a thriller film that also stars Denzel Washington. The Little Things can be seen in theaters and on HBO Max.