Jared Leto's Bold Move In 'Dallas Buyers Club' Was the 1 Thing That Worried Him the Most
Known for pushing the envelope, Jared Leto's risk-taking as an actor seems to typically pay off. He recently scored a Golden Globe nomination for The Little Things for going down the same road as he did in Dallas Buyers Club – enduring a total transformation.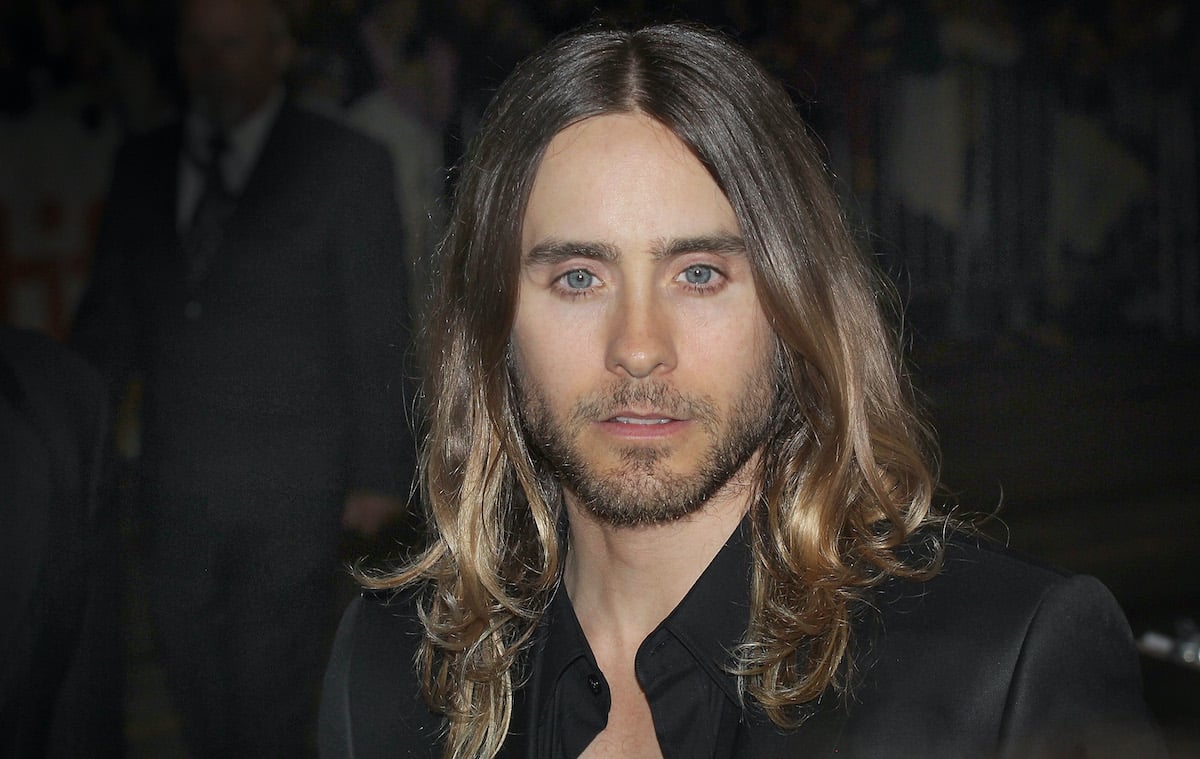 Leto earned a Golden Globe and Academy Award for his portrayal of Rayon, an HIV-positive hustler with a drug addiction in Dallas Buyers Club. Rayon was also transsexual so Leto had to both mentally and physically transform for the role.
One way he became Rayon was by remaining in character for the entire 25-day shoot. Throughout his audition via Skye, Leto remained in character. "He had a wig on, a dress, and he was putting on some lipstick," director, Jean-Marc Vallée told The New York Times. "I thought he was going to get out of it and continue the conversation being Jared, and he didn't." 
Leto's physical transformation went far beyond hair and makeup. He dropped 30 pounds and shaved his body hair, including his eyebrows. Leto later revealed he was truly worried his eyebrows wouldn't eventually grow back.
Jared Leto said it took a while for his eyebrows to grow back
Leto admitted he was very worried his eyebrows wouldn't return after he waxed them a few times for the role. "I was worried," he told Roger Ebert in 2013. Adding, "I waxed my eyebrows off. I waxed them twice throughout shooting. Two or three times. And I remember the second time, I thought, 'Oh man, is this the one when they don't ever come back?' They started to come back a little bit so we had to wax them again. But they did."
He was concerned about his brows because they took a while to return. "They started to grow back slower and slower, so I got a little scared," he said on The Ellen Show, The Huffington Post reports.
He admitted that losing weight and waxing his body hair meant he could never "take the costume off" when it was time to call it a day on the shoot.
The physical transformation was important to creating the character
Leto said the physical evolution was an important part of bringing Rayon to life. "The makeup was just one thing," he said. "I had dropped about 30 pounds. But there are other things, too. You couldn't really take the costume off. I waxed my body from head to toe. Then there is all the inside stuff.
"I lived in that character throughout the course of shooting," he said of his 25 days of being in character. "It was really important to do that. It isn't the kind of thing where the director yells, 'Action,' and then all the minutia, the accouterments, the mannerisms, the behavior, all of that all comes back. I couldn't afford to let go for fear that I would lose that."
"That phrase 'staying in character' to me really means commitment, focus, and for a role like this that's so intense and challenging and extreme in a lot of ways, it demanded my full attention," he told The New York Times. "I couldn't imagine every time the director yelled 'Action!' that I would recall all of the aspects, the physical and emotional characteristics of the character, at a moment's notice."