Are Jared Padalecki and Jensen Ackles Still Friends? 1 'Supernatural' Star Didn't Know About the Prequel Series
Not all Supernatural fans were excited to learn about the upcoming prequel show in the works. That's because both of the original stars, Jared Padalecki and Jensen Ackles, aren't involved. Here's why it looks like they didn't stay in touch after filming ended.
In 'Supernatural,' Jared Padalecki and Jensen Ackles played brothers
Supernatural premiered in 2005. The series starred Padalecki and Ackles as Sam and Dean Winchester, brothers whose father goes missing. They begin following in their dad's footsteps as hunters of the supernatural. The series takes them (quite literally) to hell and back as they try and save humanity again and again.
Though relatively successful from the start, few could have imagined what Supernatural would become. Or how long it would air on the CW. After 15 seasons, Supernatural finally aired its final episode in 2020. And, impressively, the two leads remained attached until the very end.
They became very close while filming the show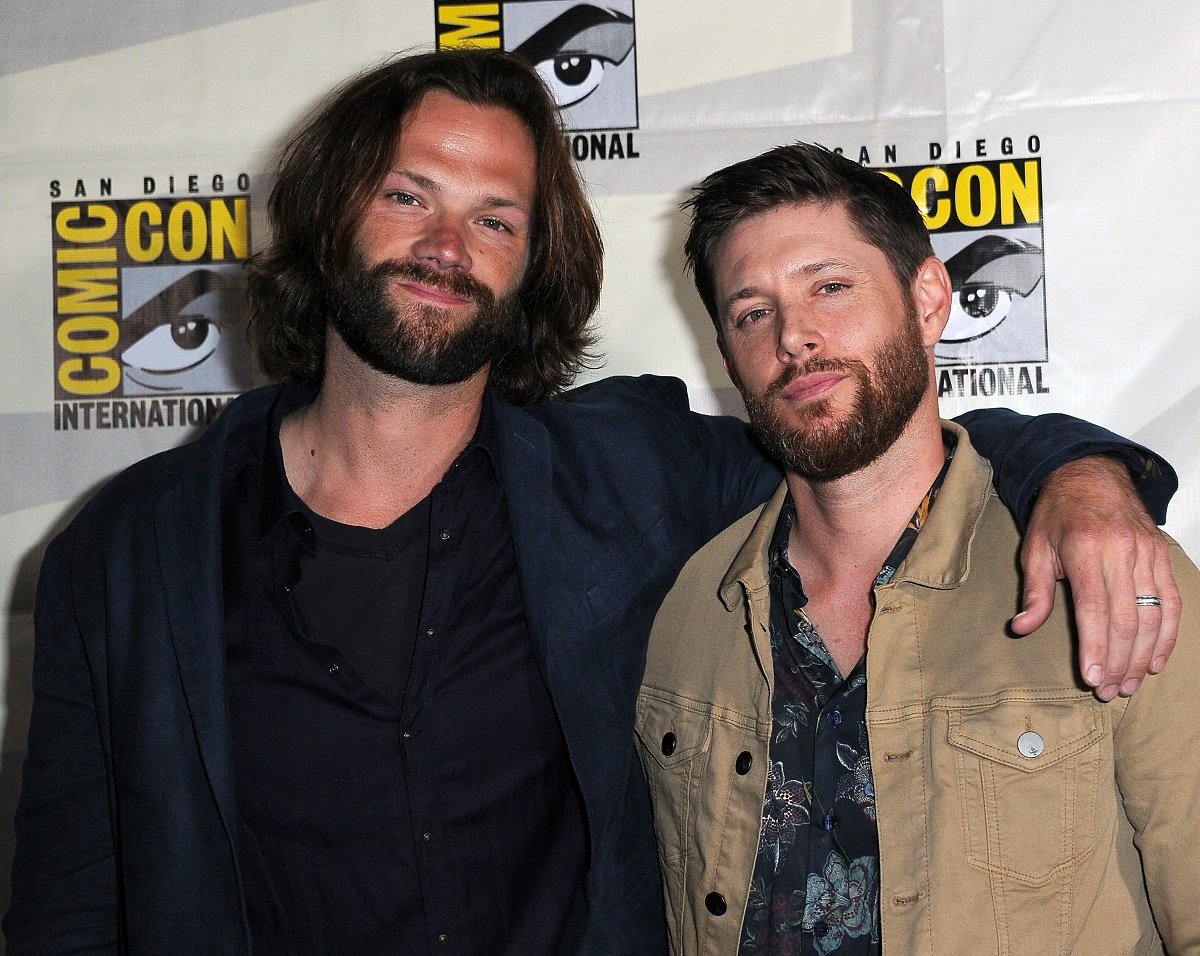 RELATED: 'Supernatural' Star Jared Padalecki Talks About His Final Scene With Jensen Ackles
Though other actors recurred (or joined the main cast, like Misha Collins), the friendship many fans cared about most was that of Padalecki and Ackles. "He is a brother, on and off-screen," the latter once told PopSugar of his co-star. "I've learned a lot from him."
"We have spent probably more time with each other than with any other human on the planet over the past 10 years," Ackles continued. "We'll forever have a friendship that is a lot different than most because of what we've gone through together. It's been an amazing ride."
Padalecki added his own kind words about his co-star. "I would be doing it a disservice to try to put into words what I've been through with Jensen," he said. "We've more than grown up together. We went from single 20-somethings to fathers, husbands, and it's hard to quantify in a few short sentences exactly what all that encompasses."
Padalecki was 'gutted' to learn about the 'Supernatural' prequel
RELATED: 'Supernatural' Is Getting a Winchester TV Prequel Thanks to Jensen and Danneel Ackles
Supernatural finished filming in late 2020. Since then, both actors have moved on to other projects. But their press tour surrounding the final season indicated they'd always remain friends. So imagine fans' surprise to learn that Padalecki wasn't in the loop regarding one crucial part of Jensen's life.
On June 24, 2021, news broke of a Supernatural prequel series, The Winchesters, narrated and executive produced by Ackles. "Dude. Happy for you. Wish I heard about this some way other than Twitter. I'm excited to watch, but bummed that Sam Winchester had no involvement whatsoever," Padalecki tweeted.
After a Twitter user questioned whether Padalecki's response (and lack of involvement) was "a bad joke," he confirmed he wasn't kidding. "No. It's not. This is the first I've heard about it," he tweeted, adding, "I'm gutted."
Padalecki wanted to work with Jensen post-'Supernatural'
Supernatural creator Eric Kripke also tweeted about The Winchesters, writing that Ackles, his wife, and writer Robbie Thompson are "the perfect people to make it." "The other perfect person is too busy Texas Rangering," he added. Kripke's referring to Padalecki's reboot Walker, Texas Ranger reboot, Walker.
The actor stars as the titular character, and executive produces the CW series. But initially, he planned to stay behind the scenes and put Ackles in the lead role. "I was tired of being on camera for 20 years straight," he told Variety. "I wanted to produce a show called Walker starring Jensen Ackles."