Jared Padalecki Wished His On-Screen Brother Happy Birthday in the Sweetest Way
Many people can't imagine life without Sam and Dean Winchester. Supernatural is an epic show with a large following. The fans aren't ready to say goodbye after 15 glorious seasons, but the end is near. Jared Padalecki recently wished his on-screen brother, Jensen Ackles a happy birthday in a fitting way. Read on to learn what he said and how fans are reacting.
Sam and Dean Winchester have been through a lot over the years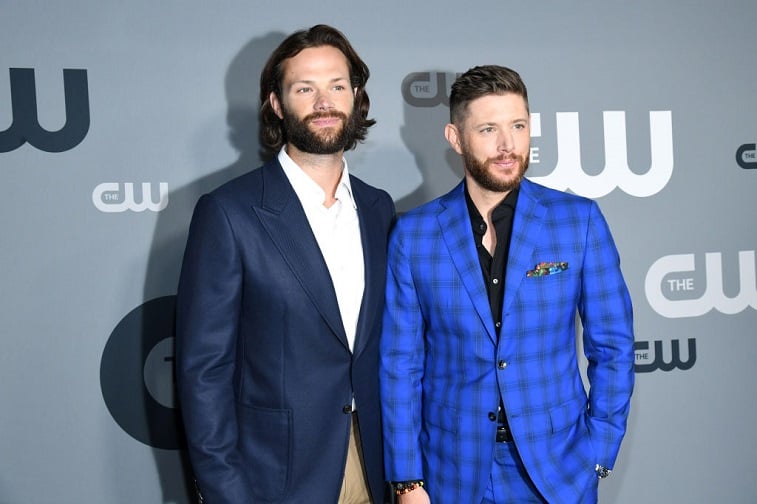 Saving people and hunting things is just part of the family business for these two. Loyal fans know that the Winchester brothers have been through a lot over the years. They've lost those closest to them, including themselves once or twice. Many fans can't imagine life without them and dread the thought of the series coming to a close after this final season.
Jared Padalecki wishes Jensen Ackles a very happy birthday
Padalecki took the time to wish his on-screen brother Ackles a happy birthday. Ackles celebrated a birthday on March 1 and Padalecki sent him a sweet birthday shout out. It's an image of the two half hugging while looking at the ocean and fans are certainly here for it.
"Happy birthday @jensenackles In the 16 birthdays I've been able to share with you as a friend, you've become a brother. Now, we have one month left to play brothers on tv. No one I'd rather cross this finish line with…Let's take those boys home," he captioned the post.
The two on-screen brothers have clearly gotten close over the years. Playing someone's brother will do that to you.
Fans react to the sweet birthday post
Fans of the hit series responded in large numbers. It seems everyone loves the brotherly dynamic between the two. It made people a little emotional to say the least.
"Excuse me while I bawl my eyes out," an Instagram user wrote.
"I'm not crying you're crying 😭," another fan said.
One fan said the two brothers helped them get through things. "I love u both thank u for getting me through the toughest of times," they wrote.
The tears were flowing after seeing the post. "Wow birthday wishes should make me smile not cry Jared," an Instagram user explained.
Another wanted to know if Padalecki was trying to make people cry. "So we really tryna make people cry rn," the user asked.
Someone else thinks it's the "cutest" post they've seen to date. "This is the cutest and heartwarming post I have ever seen. Long live the brothers," they wrote.
Numerous fans responded to let Padalecki know they were crying after witnessing the sweet post. People are extremely emotional that the show is coming to an end. It's hard for fans to wrap their heads around it all.
Luckily, Supernatural isn't over quite yet. Fans still have some time left with Sam and Dean Winchester. Hopefully in the future fans will still get to see them together again in some capacity.