Why Jason Bateman Almost Walked Away From Acting in 'Ozark'
With the polarizing success of Ozark Season 3, it might come as a surprise that Jason Bateman was almost not the lead in it. Fans cannot imagine the character of Marty Byrde being anyone other than the Arrested Development star. However, he had another direction he wanted to go before agreeing to star in Ozark.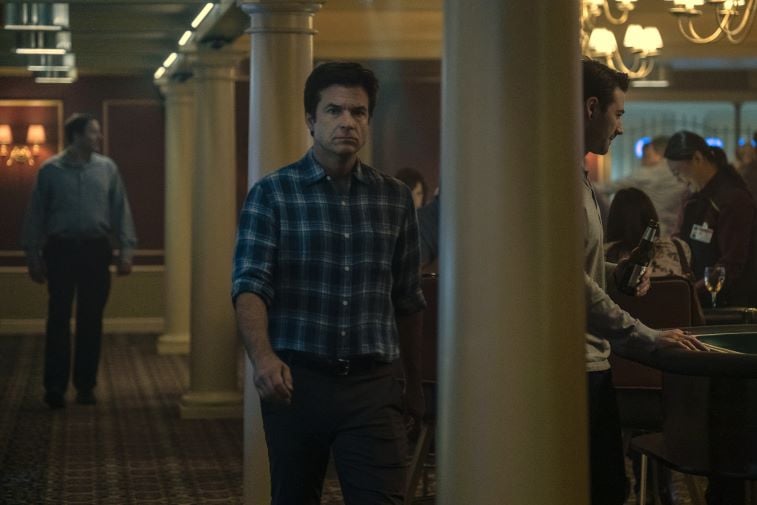 'Ozark' Season 3 is more popular than 'Tiger King'
Bateman and Laura Linney's Ozark opened to an audience that was triple the premiere-day ratings for Tiger King: Murder, Mayhem, and Madness, according to Variety. The two shows dropped on Netflix within one week of each other — during what was the start of lockdown measures for the United States due to the coronavirus (COVID-19) pandemic.
While Tiger King was generally an unknown crime documentary series, Ozark launched with a built-in established fan base. Many fans compare the crime thriller series to Breaking Bad and Better Call Saul.
Ozark Season 3 received a 97% rating on Rotten Tomatoes, and most reviews call it the best season yet. The series gets an overall score of 8.4 out of 10 on IMDb.
Bateman wanted to direct rather than act in 'Ozark'
When Bateman signed on to the series, he jumped in as the executive producer. He planned to direct all 10 of season one's episodes. 
"Acting changed for me a while ago when I started to become disenchanted with pretending to be other people," Bateman told AP News. "I'm not interested in tricking you into thinking I'm somebody else. My challenge with acting has now changed into a different goal: to give me another hand on the wheel, along with directing, to steer the audience through the story."
Directing is Bateman's passion. During that first season, it became logistically impossible for him to direct all 10 episodes, but he did direct the first two and last two.
"That's what got me vibrating," he said. That chance to direct the series "was the draw."
If he wasn't able to direct Ozark, it doesn't sound like he would have starred in it at all. The acting job was secondary to the director role.
Bateman didn't prepare for the role of Marty Byrde in 'Ozark'
"I'm trying to not do ANY acting," Bateman emphasized. "I'm trying to not be distracting at all. I don't want to rock the boat. I don't want to do anything where the audience goes, 'Oh! Look at that performance!' I'm just trying to service the story. I'm trying to be as natural and invisible as possible."
The actor turned director did not prepare for the role of Marty at all. He didn't research money laundering or drug cartels. Bateman still isn't sure what the underworld economy even is. 
Instead, he focused on the casting, crew, and locations for Ozark. Although he prefers directing the show instead of performing in it, Ozark is still his lifetime best experience, ever.
"I've had a long career and a lot of jobs that I've absolutely loved, and this is A-No. 1, for sure," Bateman concluded.