Jason Derulo Is Getting Richer From His TikTok Videos; What's His Net Worth?
Jason Derulo earned the title as "king of TikTok" for his personalized videos on the popular app. The famous ex of Jordin Sparks has created his own lane with the social media platform and recently revealed that he's amassing a fortune as a result.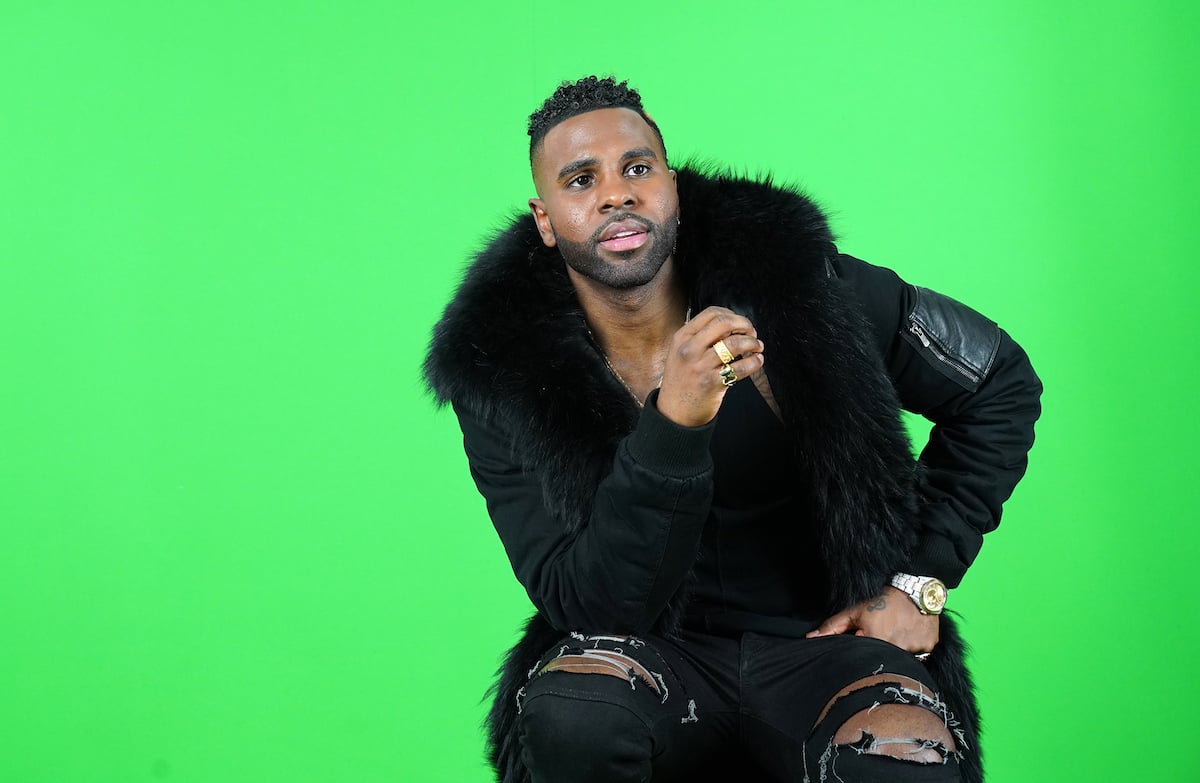 Jason Derulo says he makes more than $75k per TikTok video
Derulo's been posting his TikTok videos across all of his social media platforms. Though the newer app appeals to younger audiences, others have joined TikTok to get exclusive content on the app from Derulo as they find him entertaining. The talented performer currently has a little over 30 million followers on the platform.
Related: Jason Derulo and Girlfriend Jena Frumes Make Tik Toks Every Day — Why You'll Never See Most of Them
He enjoys the creativity that TikTok allows more than other social media apps. "I feel like I thrive on TikTok because I can show me. TikTok is all about creation and I love building things from nothing," he told Complex News.
Derulo revealed that he's earning big bank from his popular videos. While they have been fun for him to create, the reward has been a huge profit for him. When asked about the rumor of him earning $75k per TikTok video, Derulo remained evasive.
"I think it's tacky to say what I do make from them, but it's far more than that," he laughed. "But, I'm not going to say what it is."
He also told the publication that being home during quarantine and having the free time to have fun with social media has been refreshing.
"This time has been very eye-opening more than anything. I usually spend my time doing a lot of traveling, doing a lot of shows. My life is being on the road, I'm constantly trying to touch different countries," he said. "I'm just never home. But, this entire time, being at home has been an experience. I'm like, 'People get to do this? Like, you get to wake up in your own bed? This is crazy."
Jason Derulo's net worth and how he earns his money
Derulo's popularity is nothing new. As he mentioned during his interview with Complex News, he's known on the touring circuit. A triple threat, Derulo has a musical theatre background and is an accomplished singer, dancer, and actor.
He's sold more than 30 million records since his debut in 2009. In addition to his solo music, he's written songs for dozens of other artists, including Danity Kane and Lil Wayne.
Derulo expanded his entertainment resume with hosting. He worked alongside Kelly Rowland on the Australian dance competition series Everybody Dance Now. He was also a host on So You Think You Can Dance. According to Celebrity Net Worth, Derulo is worth an estimated $14 million.