What is Jason Mitchell's Net Worth and Why Did He Get Fired From 'The Chi?'
Jason Mitchell became a household name after his phenomenal portrayal of rapper Eazy-E in the biopic, Straight Outta Compton. Then, his eulogy for his on-screen brother on Lena Waithe's The Chi Season 1 had believers referring to him as the "black Tom Hanks." However, Mitchell's successful career seems to be over as fast as it began, as The Chi, an upcoming Netflix movie, his agency, and management company suddenly dropped him. What is Jason Mitchell's net worth and what did he do to get fired?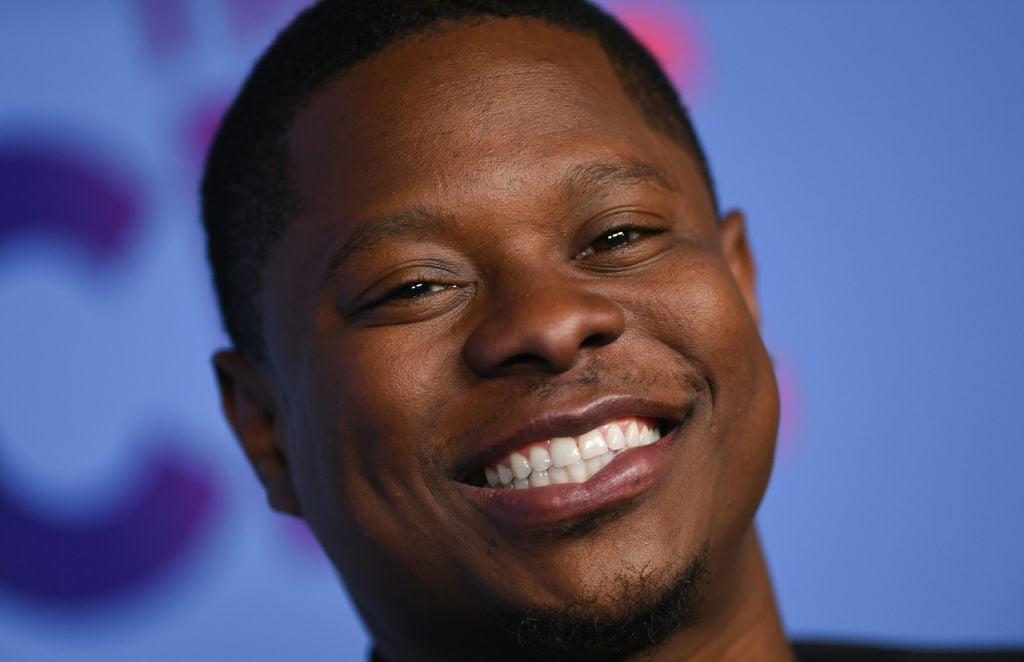 How did Jason Mitchell get famous?

He was born January 5, 1987, in Germany to a single mother who was also active in the military. The family eventually settled in New Orleans, Louisiana. Mitchell played sports in school and then landed a job as a dishwasher at the Ritz-Carlton on Canal Street after graduating from high school. While in college at DeVry University, Hurricane Katrina destroyed his family's house. However, he eventually did graduate with a degree in Visual Design.

He got into acting because he wanted to find new friends as he frequently got into trouble with his old companions. He also realized that the life he was living led to jail or death. Then, at the age of 23, he heard an ad on the radio about an acting workshop coming to town. He loved the idea of three times a week, for three hours, he was able to go on the other side of town to attend the class, and become someone different.

Actress Tasha Smith eventually sat in the workshop to see how everyone was doing. Smith signed him that same day. He credits his success to Smith because he says she saw something in him, that he couldn't see in himself.

Rumors have circulated that Mitchell and singer Mary J. Blige are dating. However, they haven't publicly commented on their status. Blige seemed to confirm their relationship on Twitter, but her fans believe someone, possibly her ex-husband hacked her account. Mitchell has two daughters, Royce and Cuppie, with an unidentified woman.

What is his net worth?

Mitchell landed his first huge role portraying Eazy-E in Straight Outta Compton, which propelled him to international fame. He is also known for playing Brandon in The Chi, Ronsel Jackson in Mudbound, and Carl in the movie, Detroit and has starred in several other films. His estimated net worth is around $2 million.

Why did he get fired from 'The Chi?'

In May 2019, Mitchell was abruptly dropped from The Chi, even though Showtime renewed it for another season, and fired from Netflix's Desperados during production. His agency, UTA, and management company, Authentic Talent & Literary Management also dropped Mitchell from their clientele list. The Chi and Showtime's production company, Fox 21, Netflix, his agency, and management company have all chosen to not comment on the situation. Therefore, not much information is available about Mitchell's exact actions that led to his firings.

The Chi Season 2 showrunner, Floyd Davis, gave a statement saying Lena Waithe, the writer, and creator of the show, knew that Tiffany Boone, Mitchell's on-screen girlfriend, filed several HR complaints against him and wanted to leave the show because of his behavior. Once again, his exact actions are unknown, but Boone felt so uncomfortable that her boyfriend came to the set when she shot scenes with Mitchell.
Boone has since made the decision not to return to The Chi for Season 3. Waithe, who is very vocal about promoting "safe sets" for women, responded to the scandal on a Breakfast Club interview. Waithe admitted she wished she handled the situation differently and while Boone always has a spot on The Chi, Waithe said she would never work with Mitchell again.