Jason Momoa Admitted He Was a 'Nervous Wreck' When He Asked Lisa Bonet Out: 'She's a Goddess'
Jason Momoa and Lisa Bonet are total couple goals, but it took a bit of courage for Momoa to ask the actor out initially. In a December interview with Men's Health magazine, Momoa admitted he was actually "a mess" when he asked Bonet out.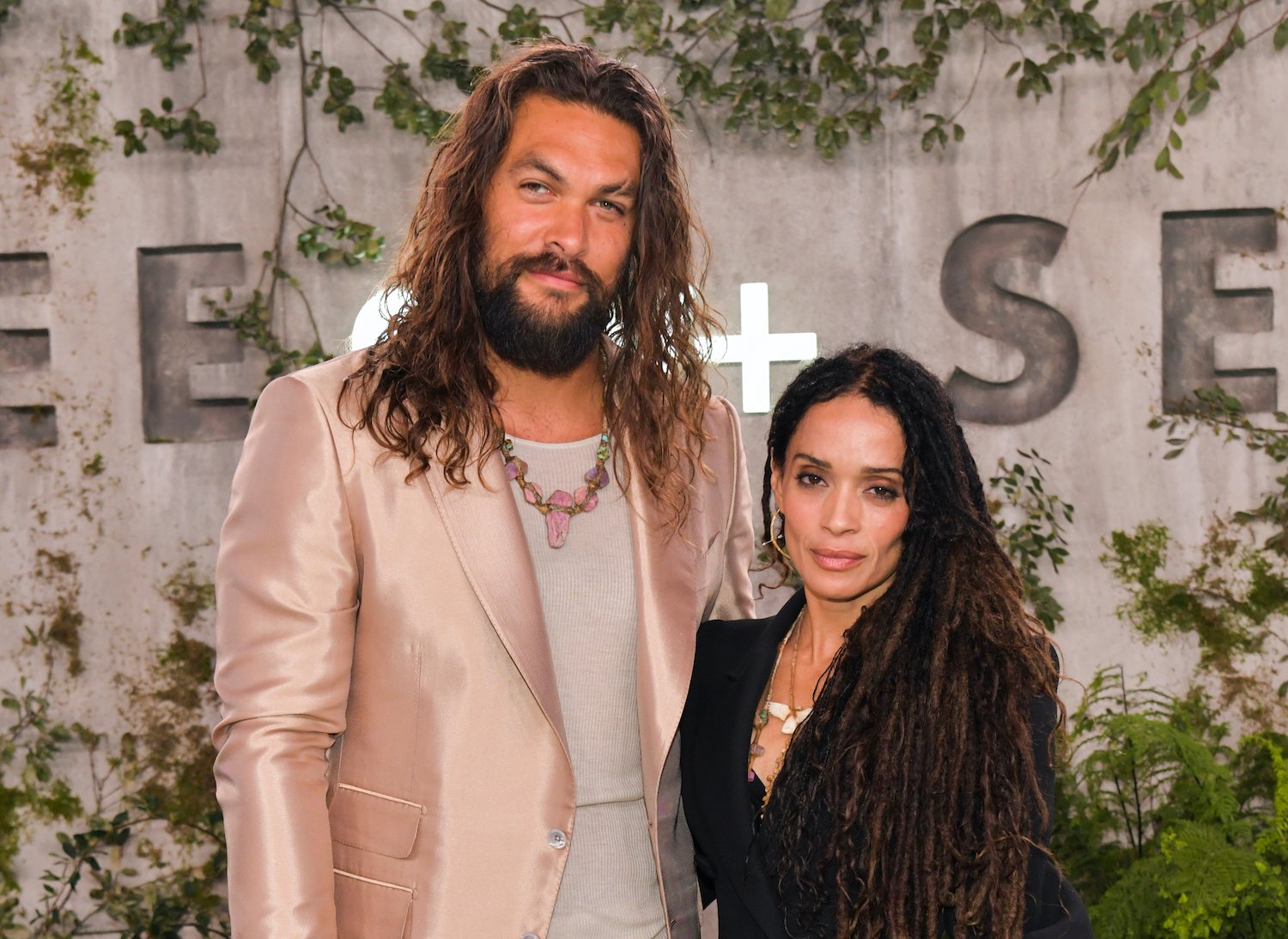 Jason Momoa admitted he was 'a nervous wreck' about asking Lisa Bonet out
Momoa had to muster up the bravery to ask Bonet out when she was 38 and he was 26 in 2005 — because he felt like she was out of his league. The actor said he was "a mess" then.  
"Especially when you meet someone you're completely infatuated with and then find out she's amazing, intelligent, and funny and she's a goddess and you're a degenerate," he told Men's Health of worrying that he wasn't on her level.
Taking the risk, despite his assessment that he was "a mess," paid off. Even so, when the interviewer asked if he had advice for someone else in that position, he said with a laugh, "Give up! Don't do it!"
"I was a nervous wreck. I really don't have any tips. Be you. Try to be funny and make her laugh," he added.
RELATED: Jason Momoa Says He 'Couldn't Get Work' After 'Game of Thrones': 'We Were Starving'
Lisa Bonet got Jason Momoa to try yoga
Momoa is a big, strong man, but he admitted that trying yoga was really challenging for him. Bonet practices yoga and pilates, so he decided to give yoga a try.
It proved to be a rough go, however.
"So I tried yoga the other day, and it was the hardest thing I've ever done in my life," he explained. "I'd rather squat a car. Climbing El Capitan would be easier than doing two hours of yoga."
He continued, "I can't bend over anymore! My hamstrings are so tight. It's pathetic."
Momoa freely admitted that he couldn't hold his own in a yoga class. "I remember one time I was all yoked out for Conan the Barbarian, and I was in a yoga class with these older ladies in Topanga and everyone was just holding their arms up and I was like, [screams] 'This is so hard!'"
Momoa is pals with Bonet's ex, Lenny Kravitz
During the interview, Momoa shed a bit of light on the close relationship he has with Bonet's daughter Zoë as well as Bonet's ex-husband, Lenny Kravitz.
He has called Zoë "zozo bear" on Instagram and she has called him "papa bear," so it's clear they are close from their adorable pet names. "I love her husband," Momoa said. "I love her dad. I hope and pray my daughter is that talented and loving and open and close to her family."
When discussing the way that Kravitz handled Zoë dating when she was younger so much better than he did, Momoa admitted, "Lenny is way cooler than I am. I was baffled."
Momoa shared his worries about his daughter Lola starting to date, saying, "I'm not going to do well with it. I'll just hate it if she brings home some dipsh*t bad boy."