Jason Momoa's Latest Romantic Gesture for Wife Lisa Bonet Was '14 Years in the Making'
Jason Momoa has a habit of making people swoon. He doesn't do it on purpose, but every time he says or does something sweet when it comes to his wife Lisa Bonet, it can dazzle fans.
Though he just celebrated a birthday on Aug. 1 that garnered well-wishes from Lenny Kravitz, friends, and admirers, Momoa's attention is on Bonet. The Aquaman star just presented her with an awesome gift that took years to arrange.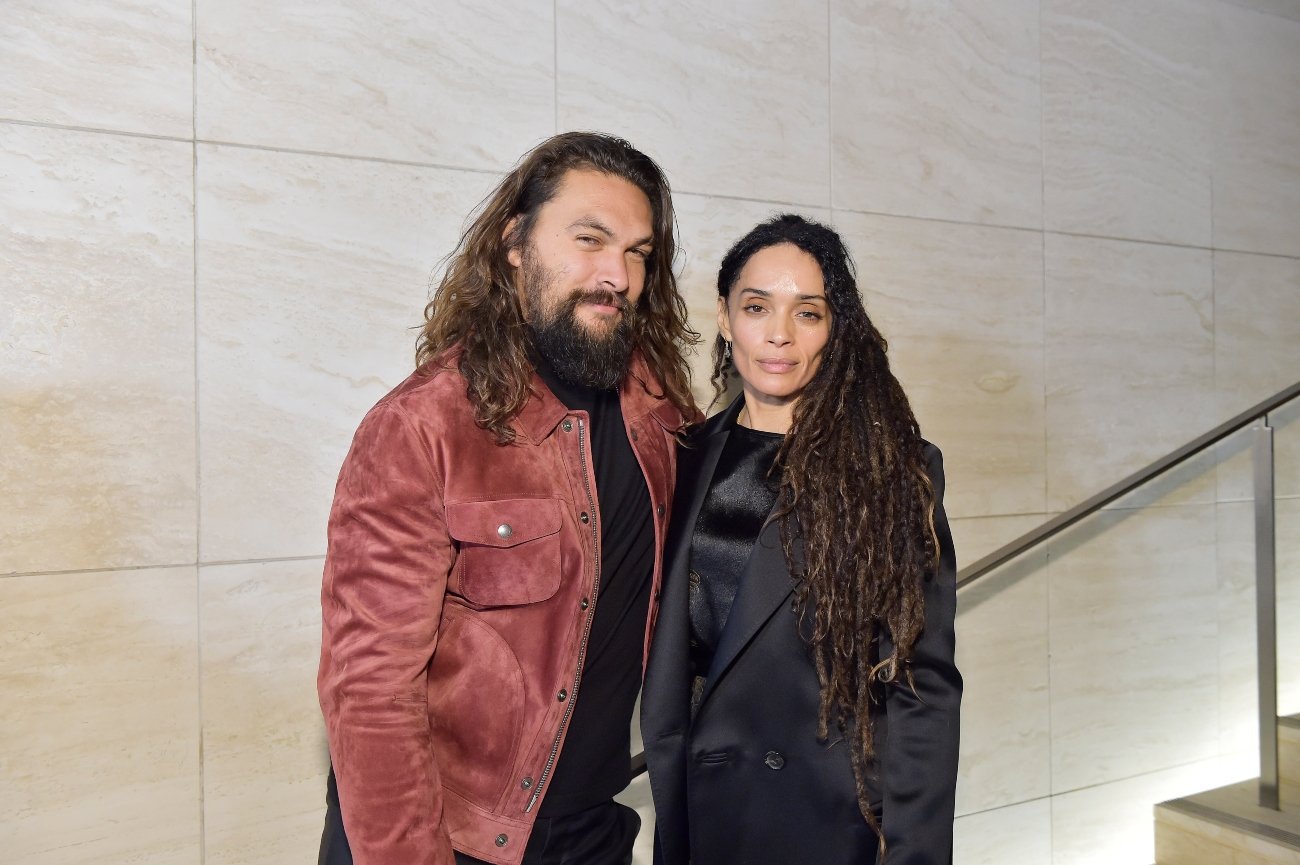 Jason Momoa always gushes about wife, Lisa Bonet
Those familiar with Momoa and Bonet's love story know he had a crush on her since childhood after seeing her on The Cosby Show. They ran into each other in a chance meeting at a jazz club, and that same night, chatted over grits and Guinness.
Momoa once told Men's Health, "I met her over a pint of Guinness. She ordered it. I thought 'Oh my God, I can't believe I'm with a woman who ordered
 a Guinness. I love her.' When I got to know her, she was the woman of my dreams."
The pair started dating in 2005, married in a secret ceremony 2017, and share two children together. People often cite them as relationship goals because they have a close-knit bond with each other and as a blended family. Momoa is also tight with stepdaughter Zöe Kravitz and Bonet's ex-husband Lenny Kravitz.
RELATED: How Did Jason Momoa Meet His Wife, Lisa Bonet?
Momoa restored Bonet's first car as a gift
Though Bonet is admittedly shy, Momoa often posts updates and special moments on his vlog or Instagram page. On Aug. 4, he gave fans a glimpse at the surprise gift he just gave Bonet, which proved to be both sentimental and a labor of love for him.
Momoa took to Instagram with a short clip and wrote, "Aloha everyone, this is 14 years in the making. I wanted to surprise my wife with her first car she ever bought and bring it back to life and into our family."
He thanked Divine 1 Customs for restoring the car — a 1965 Ford Mustang — and for putting a smile on his wife's face.
Momoa created a video that chronicles the process and the big reveal, and he discussed how much the experience meant for him. You can check out the journey below.
Momoa has a history of thoughtful gifts
Fans are loving Momoa's latest gesture, but it's not the first time he's done something sweet for Bonet.
Back in late 2017, fans were surprised to see a photo of her walking down the street with her donkey, Freya. But Momoa talked about their pets during a 2017 interview with the New York Times, and how he bought the donkey as a gift.
"I live up in Topanga, on five acres," he said. "I go hiking a lot. I've got kids, goats. My wife always wanted a donkey, so I bought her one. We walk our donkey, and we've got two [dogs] who are half Malamute, half wolf."
This Hollywood couple tends to lay low about their romance, but fans sometimes love to get a peek into their relationship. One thing is certain—he scored big smiles (and tears) with this gift for Bonet.