Jason Momoa and Dave Bautista Are Reportedly Working on a Buddy Cop Movie
Jason Momoa and Dave Bautista have proven twice that their onscreen chemistry is unmatched. The two have so far appeared in two shows together, and fans are eating it all up. Bautista recently pitched a movie starring his onscreen brother Momoa. The Guardians of The Galaxy star's tweet gained a lot of traction, and Momoa confirmed that he would be partnering on a buddy cop movie with the former WWE star.
Momoa and Bautista met on the set of 'See'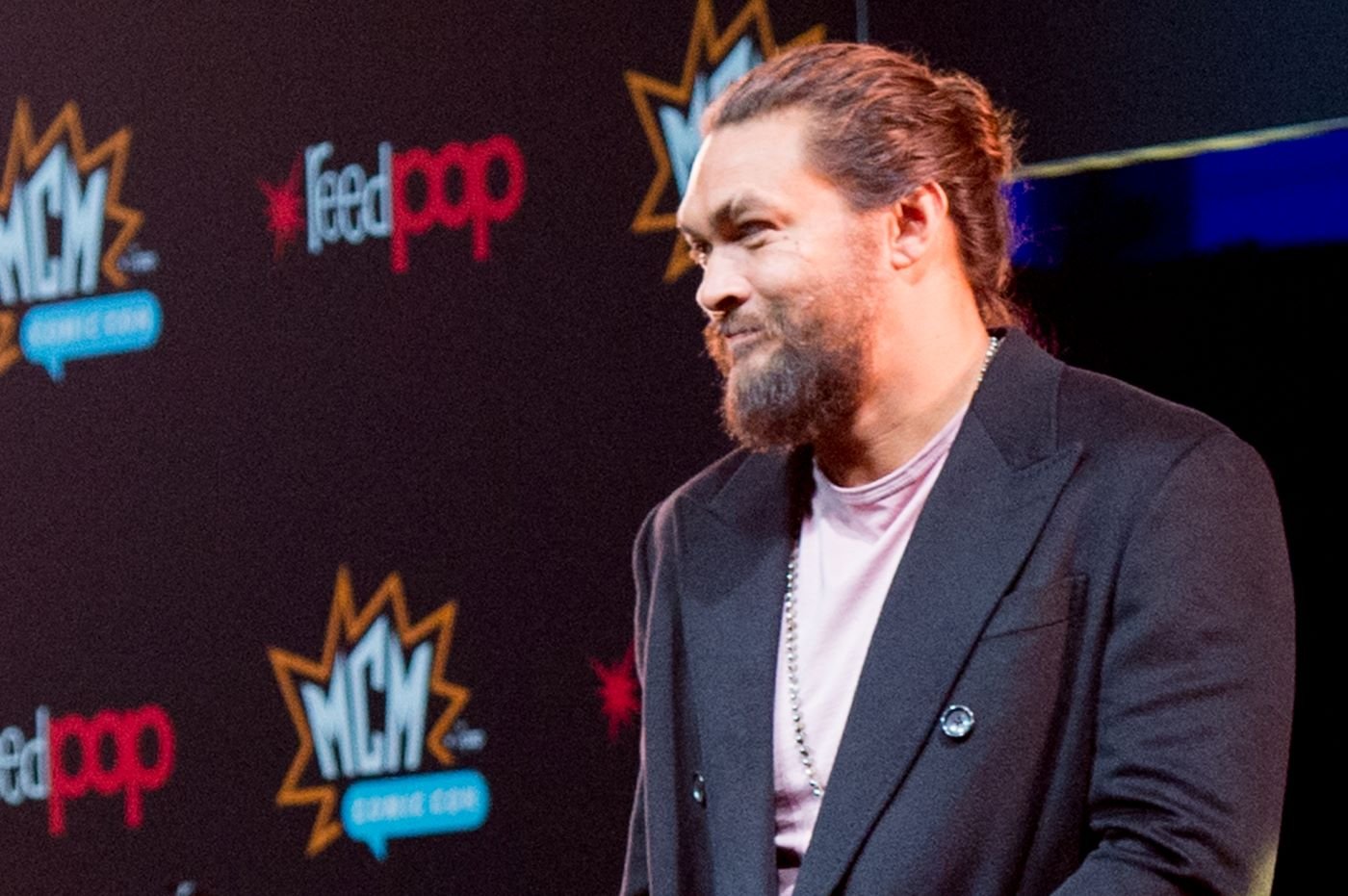 See is a thriller show that follows the lives of a blind population affected after a life-threatening virus robbed everyone of the ability to see. With time humans learned how to live and function without needing sight and have even learned the art of warfare without it. The show centers around Momoa's character Baba Voss who takes in a mystery lady who happens to be pregnant.
Soon after, trouble follows Baba Voss and his tribe as his wife's children are being hunted by Queen Kane after being labeled witches due to their ability to see. It is revealed that Baba Voss' wife had children with Jerlamarel, who is one of the few people left on Earth who can see.
As the witch hunt begins, Baba Voss vows to protect his family and goes to extreme lengths to ensure his wife and children are kept safe. The Apple TV+ show was a hit in its first season and essentially helped Momoa prove that he is an excellent actor both on the small-screen and big screen.
Bautista joined Momoa on See's sophomore season as Baba Voss' brother General Edo Voss. The second season of the hit show premiered on August 27, and viewers got an inside look at Baba Voss's journey of finding his children. Edo Voss, however, makes it difficult for his brother to reunite with his family as he locates Baba Voss' family first and puts them in harm's way.
A buddy cop movie starring the pair is in the works
Bautista, who plays Drax the Destroyer in the widely successful Marvel TV series Guardians of The Galaxy, took to Twitter on August 19 to tweet about wanting to work with Momoa again on a buddy cop movie.
The tweet that started it all read, "Just going to throw this out into the atmosphere and see what happens. Here we go,… me and Momoa in a Lethal Weapon type buddy cop movie directed by David Leitch. Ok, there it is. Now we wait."
Lethal Weapon is a classic buddy cop movie starring Danny Glover and Mel Gibson as LAPD detectives. The series also had a reboot starring Damon Wayans and Clayne Crawford, which lasted three seasons before its cancellation.
As Collider reports, Bautista's pitch caught director Leitch's attention as he replied to the tweet calling the concept "interesting." Momoa recently interviewed with talk show host James Corden to promote his new movie Sweet Girl. When Corden questioned him about the project, Momoa said that although he isn't on Twitter, Bautista reached out to him via text, and they agreed to see the project through.
The duo is also on 'Dune'
After starring on See together, Bautista and Momoa reunited once again on the set of Dune, joining an impressive cast ensemble. Dune is an adaptation of a Frank Herbert novel of the same name. The highly anticipated movie stars Momoa, who plays a skilled Woodmaster called Duncan Idaho.
His character is also a member of the House of Atreides. Idaho had a protégé and friend called Paul Atreides, played by the Call Me By Your Name star Timothy Chalamet. Bautista plays the nephew of Baron Harkonnen, Glossu Rabban, who has a cruel and mean streak.