Jason Momoa on Experiencing 'Dune' 3 Times
The Dune world premiere was on September 3, 2021 at the Venice Film Festival. And Jason Momoa admits he's already seen the movie three times. Here's what the Aquaman star said about experiencing the movie several times before its wide release. 
'Dune' already has excellent reviews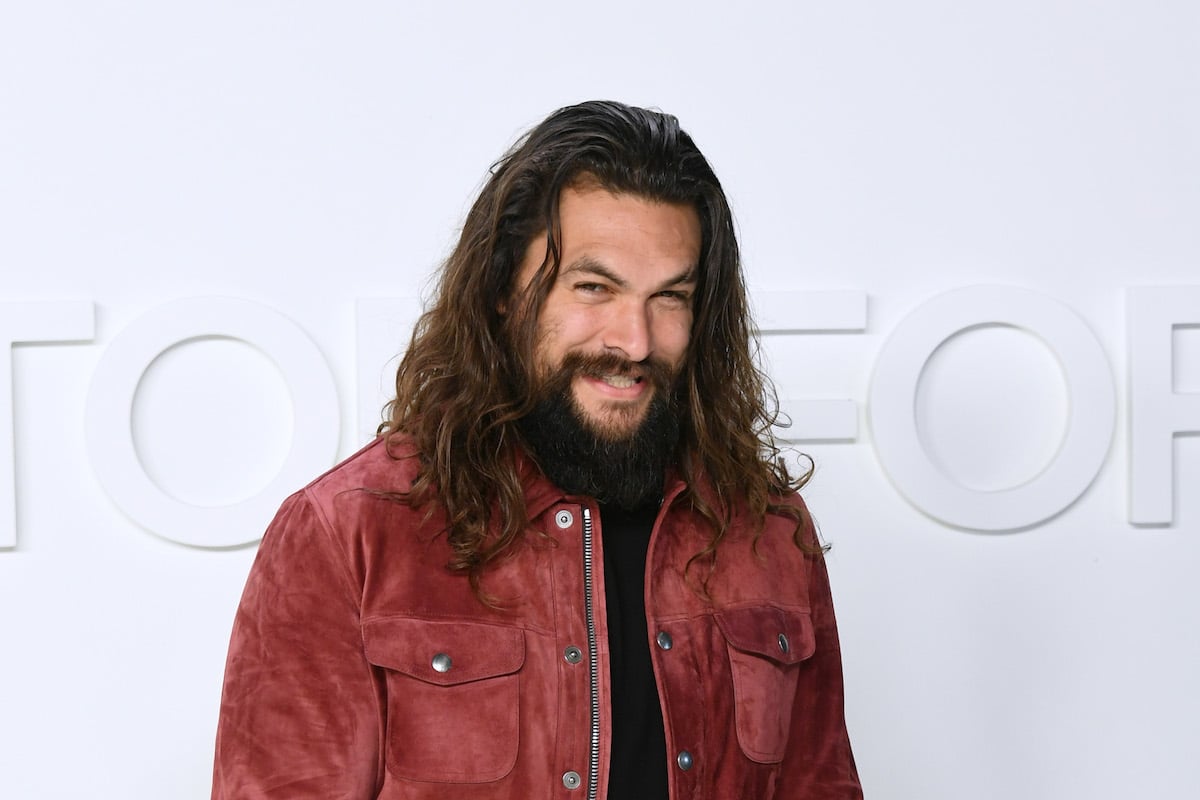 Following its highly celebrated premiere at Venice, Dune received its initial reviews by professional critics. And the numbers are good. Denis Villeneuve's sci-fi epic currently has a critical rating of 86% on Rotten Tomatoes, an undeniably solid standing — especially for a movie that has been delayed as many times as this one has. The official release date is October 22, 2021.
The supernova cast can't hurt its standing, either. Momoa stars alongside Timothée Chalamet as Paul Atreides and Zendaya, Rebecca Ferguson, Oscar Isaac, Josh Brolin, and Stellan Skarsgård in supporting roles.
Dune is just the first installment in an epic that spans 6 books by Frank Herbert.
Jason Momoa says he watched 'Dune' like he 'wasn't in it' 
Momoa plays Duncan Idaho in the adaptation. Per Cinemablend, at a global Warner Bros. press conference during the festival, Momoa shared details about seeing the movie for the first few times. He said he approached the initial viewings like he "wasn't in it." 
"I 100% dove into this like I wasn't in it," he told reporters. "I feel like that when I went to see it. That was the third time I'd seen it. And it was so good. I was blown away."
Momoa added that he was so impressed by the movie that he took his children for his second screening.
"The first time I saw it, I was blown away," Momoa said. "The second time I went and took my kids which was really, really crazy — I'd never taken them to something that adult yet. But I knew it was very important; there's a lot of things I did for my son in the film. Like he learned Cal-i and I used that in the film."
He says he's excited to see a 'Dune' sequel 
Momoa also said that it was difficult to share such an intense story with his kids. They enjoyed it so much, he added, that it's their "favorite movie" — and he's looking forward to seeing a sequel.
"It gutted me," he said. "What happens in the film, my kids are seeing that for the first time. I'm like, 'Oh God,' but at the same time they wanted to go see it. It's their favorite movie. They 100% love Dune. I'm excited to see the rest of it."
Momoa isn't the only one who's looking forward to more Dune. Director Villeneuve also commented on a possible sequel during the press conference, saying that one could happen "quickly" should the studio decide to move on it. 
"I mean, it has been the structure, it has been dreamed," Villeneuve explained. "It has been mostly designed. In a way that there's a lot of elements that are…So I would say that I will be fairly ready to go quite quickly now – to go quickly with a movie of that size."
The Blade Runner: 2049 director estimated that he could theoretically begin shooting a new installment as early as 2022.
And that gives Jason Momoa at least a few months for repeat viewings of the epic movie.
RELATED: Timothée Chalamet Set Up a Google Alert For Updates on 'Dune' Pre-Production