Jason Momoa Has Some Pretty Amazing Cameras He Travels With
Jason Momoa is a Hollywood powerhouse — and for good reason. The good-natured actor has earned a reputation for being as nice in real life as his characters are intimidating on the screen. Though he has risen to fame playing some truly dark and macho roles, his real-life persona is much more complex and nuanced.
He also is just as comfortable behind the camera as he is in front of it, and he uses his travels to capture some stunning photography. He makes sure to have the right tools with him for the job.
Jason Momoa's fame has been skyrocketing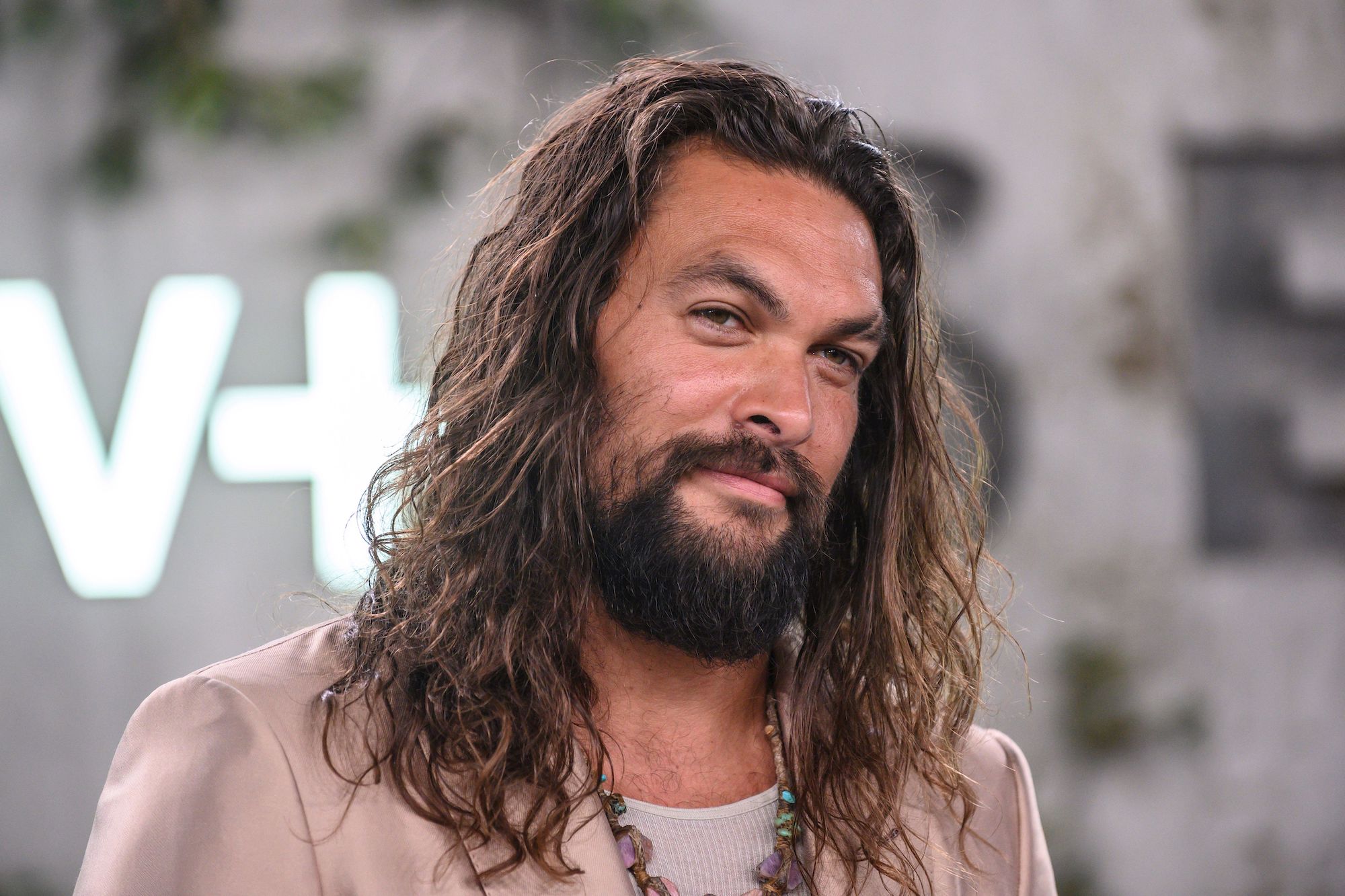 Jason Momoa got his first big break into the entertainment world when he was cast in Baywatch, which was filming in Hawaii — where he was born. For several years, the roles he landed seemed hyperfocused on his physical prowess as he was cast as tough guys in films like Conan the Barbarian and shows like Game of Thrones.
Playing Aquaman has been on of Momoa's career-defining moments, and that role, too, was one that highlighted his strength and impressive frame. Momoa has mentioned that his towering height has made casting directors intimidated and unable to see his full range of abilities, but that has certainly been changing in recent years.
These cameras are part of Jason Momoa's travel plan
Speaking with GQ about the things he can't live without, Momoa revealed that he's an avid photographer. In this, he follows in his parents' footsteps. His mother is a photographer, and his father is a painter, so creatively seeing the world was likely built into Momoa's upbringing.
When it comes to what tools he uses to practice his craft, Momoa is happy to work with both traditional film and digital. Momoa first expressed how much he likes shooting with Leica cameras. He pulled out an M10-P, and he described it as "shooting through like 1930s and 40s glass." Then he went on to show how the new and old could collide: "my whole idea was to be able to take something that's so crisp and clear with digital, but be able to shoot through old glass. I enjoy experimenting with that kind of stuff."
Momoa then opens up about being younger and being annoyed that his mother constantly needed to pull over to take a picture. "Until I realized, when I saw my mother's pictures and I could see her eye and how she captured things, and see how she saw the world. After I got into acting, then I really, you know, it just kind of linked up with cinematography," Momoa explained.
For him, then, keeping these cameras on hand to make sure he can continue capturing the beauty and uniqueness of the world is directly linked to the way that he sees his role in front of and behind the camera. That creativity is a driving force for his work, and it has certainly kept him busy with new projects.
Jason Momoa has been busy with new projects
When he's not traveling and capturing the scenes with his photography, Momoa has been all over the place in entertainment.
In 2021 alone, Momoa hit the big screen in a reprised role of Aquaman for Zack Snyder's Justice League, as the star in the thriller Sweet Girl, and as a lead in the sci-fi flick Dune. His upcoming projects include serving as a writer for The Last Manhunt and playing Flip in the fantastical Slumberland.
He's also starring in the series See, a dystopian show in which the human race has lost the power of sight and had to adapt.
Meanwhile, Aquaman and the Lost Kingdom is filming, and we can expect to see the character back in theaters sometime in 2022.
RELATED: The 'Game of Thrones' Twist That Left Jason Momoa Speechless
Related post url: