Why Jason Momoa Doesn't Let His Kids Watch 'Baywatch'
It seems like these days, Hollywood can't get enough of Jason Momoa. And who could blame them, given that the hunky star with Hawaiian roots seems to be equal parts talented, charming, and friendly? He's also a reputation for being a good dad to his kids, Lola and Nakoa-Wolf, who he shares with his equally stunning wife, Lisa Bonet. So what did Momoa say recently about his role on Baywatch: Hawaii, and why exactly won't he let his kids watch?
You've definitely heard of Jason Momoa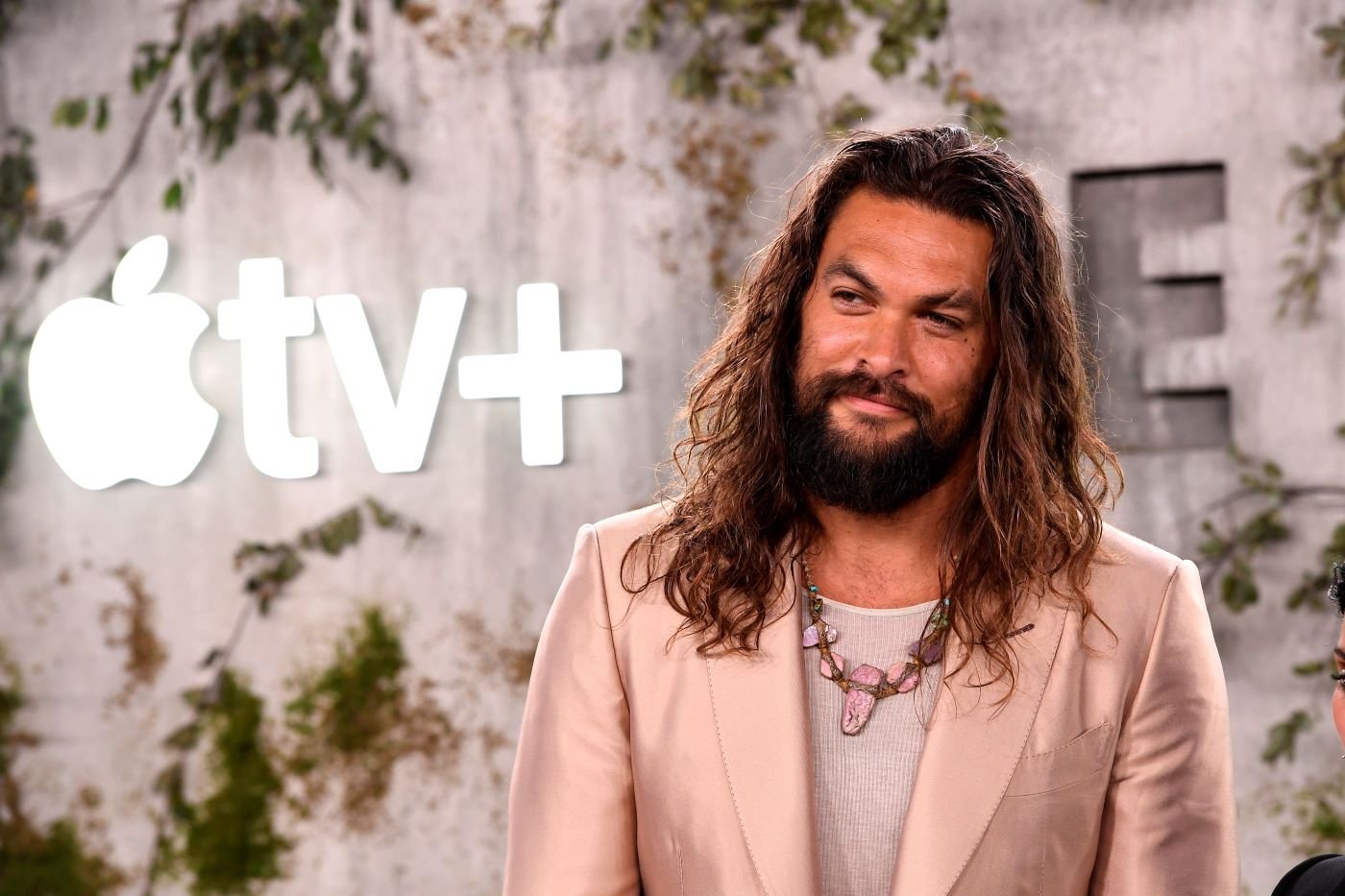 If you never caught Momoa on Game of Thrones, he is a hunk of pure muscle and acting talent that has made a name for himself in an industry that didn't always see a place for someone like him. He has proven his strengths in Aquaman and on shows like Stargate: Atlantis and See. Soon, he will appear in the much-anticipated film Dune.
Or maybe you know him from that pink velvet Fendi scrunchie he wore to the 2019 Oscars because we agree with Cosmopolitan and can't stop thinking about Momoa's velvet scrunchie.
Momoa's first role was on 'Baywatch: Hawaii'
However, if you were born before 1990, you most definitely noticed Momoa first on Baywatch: Hawaii, which ran from 1999-2001. He had to pretend to have modeling experience to land the role and later said that it got him typecast, making it hard to move on to new types of roles.
Momoa has previously commented that part of the issue with the show is that it was a spinoff, so it never quite achieved the fame of the original show. Even though his character, Jason, was one of the most popular shows, it got canceled early due to poor ratings. Momoa then struggled to convince casting directors not to put him in a sort of Baywatch box.
Here is what Momoa said about not letting his kids watch 'Baywatch: Hawaii'
It could be his contentious relationship with the show and how it nearly sank his career. Still, Jason Momoa apparently does not want his kids seeing Baywatch: Hawaii or any of his early work. As Insider reports, Momoa recently appeared on an Australian radio show called "Fitzy and Wippa" and mostly had jokes about that part of his career. 
On the show, Momoa said he enjoys sharing stuff from his superhero movies with the kids and that "they got to see a lot of stuff that Papa's been doing" when they visited him on the set of Justice League. But as for Baywatch: Hawaii? "We don't say the B-word at home," Momoa quipped, adding, "We hide all of that mate! Never happened mate! The B-word didn't happen." Seems like he doesn't mince words about the lifeguard show, which shall not be named.
What is Momoa up to these days?
As always, Momoa is keeping busy with compelling new projects. There's Dune, and he recently starred in and directed his own spot for Harley Davidson entitled The Lineage. On his YouTube channel, Momoa described the short film as "a dream come true," saying, "[I was] able to go out and shoot my art the way that I envision it."
Hopefully, Momoa will continue to share his art the way he envisions it because we sure are thankful for everything from Baywatch: Hawaii onward.
Related: Jason Momoa's 'Baywatch' Role at 19 Hurt His Career Instead of Helping It