Jason Momoa Says This Movie Made Him Feel 'Beautiful'
Jason Momoa usually plays tough guys like Khal Drogo in Game of Thrones or Arthur Curry in Aquaman. There's one movie Momoa says made him feel "beautiful." Many of Momoa's fans would argue that he's beautiful in all of them, but this one stood out.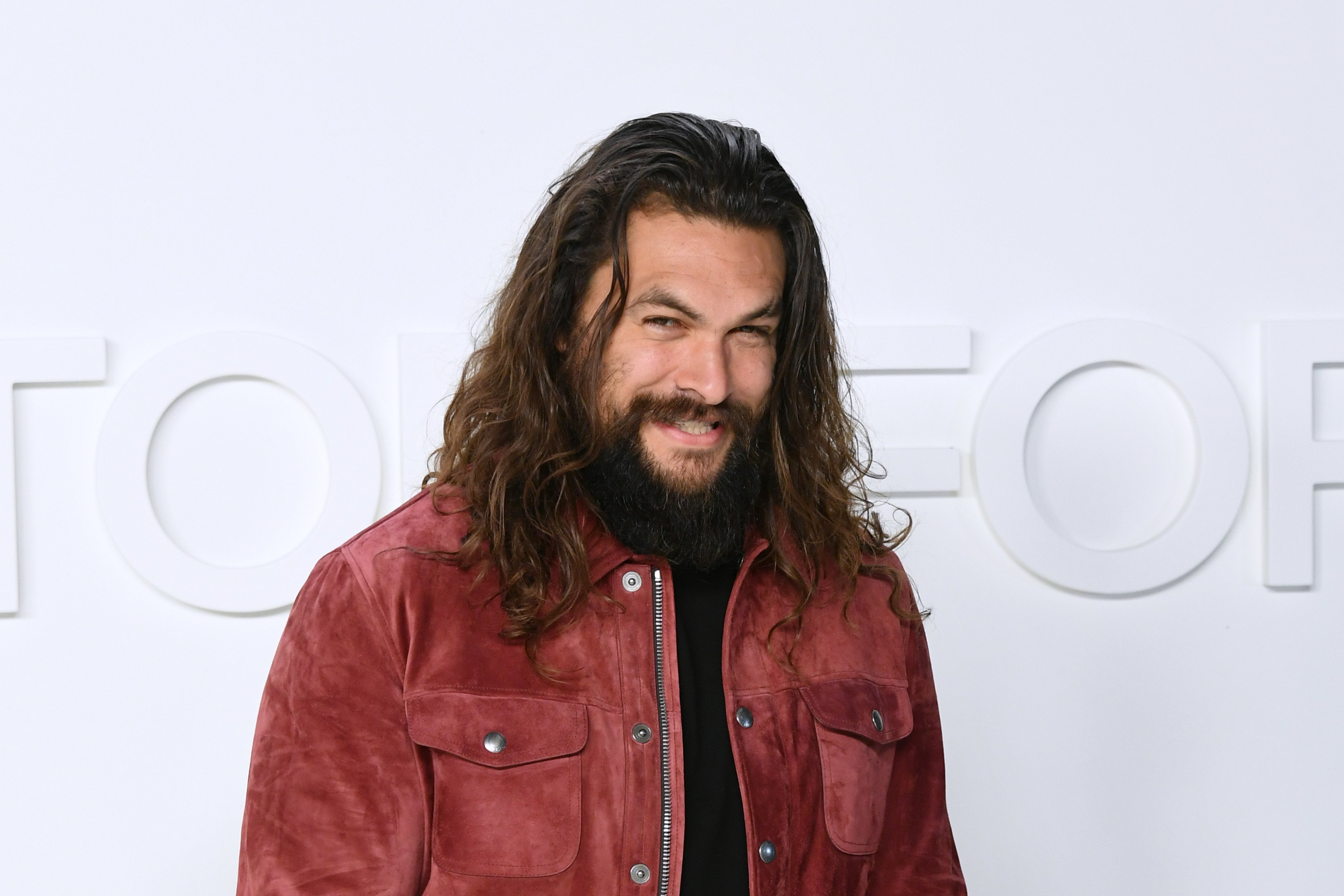 Momoa participated in a panel with the cast of Dune to discuss the first trailer released for the film. Dune is now delayed until Oct. 1, 2021 so fans will get to see for themselves how beautiful Momoa is in the movie. 
Jason Momoa in 'Dune'
Dune is based on Frank Herbert's novel which was first adapted into a 1984 film and later a Syfy miniseries. Director and co-writer Denis Villeneuve hopes his Dune will be the first of two movies adapting the book. 
"I'm Duncan Idaho," Momoa said. "I kind of look at myself as a servant to the Atreides. He's the samurai, he's front line, he's trusted by the Duke to be sent into Arrakis and meets Stilgar. Combine two worlds together and at the root of it, he just would do anything to protect Paul and the family of Atreides and looks up to all these guys."
'Dune' pushed Jason Momoa to his physical limits
Momoa has been in plenty of action movies, but none as demanding as Dune.
"I've never run this much in my life," Momoa said. "Denis had me run across the desert because the sun is setting so we had to get the shot in. I had to run through this wind storm to run to Timothee [Chalamet]. I couldn't see where I was going, I just didn't want to fall on my face."
Villeneuve's vision motivated Momoa to tough it out running on the sand dunes.
"I didn't want to disappoint him but I'm not the best runner, but I was like I'm not giving up," Momoa said. "The amount of chafing and the sweat that had built up, I was like I'm not going to give up, I'm not going to give up but inside I was crying like a little baby. No way I want to be the black sheep in this thing, man."
Not even 'Aquaman' was as big as 'Dune'
Momoa is returning to the role of Arthur Curry in an Aquaman sequel. We'll see if it can top his Dune experience.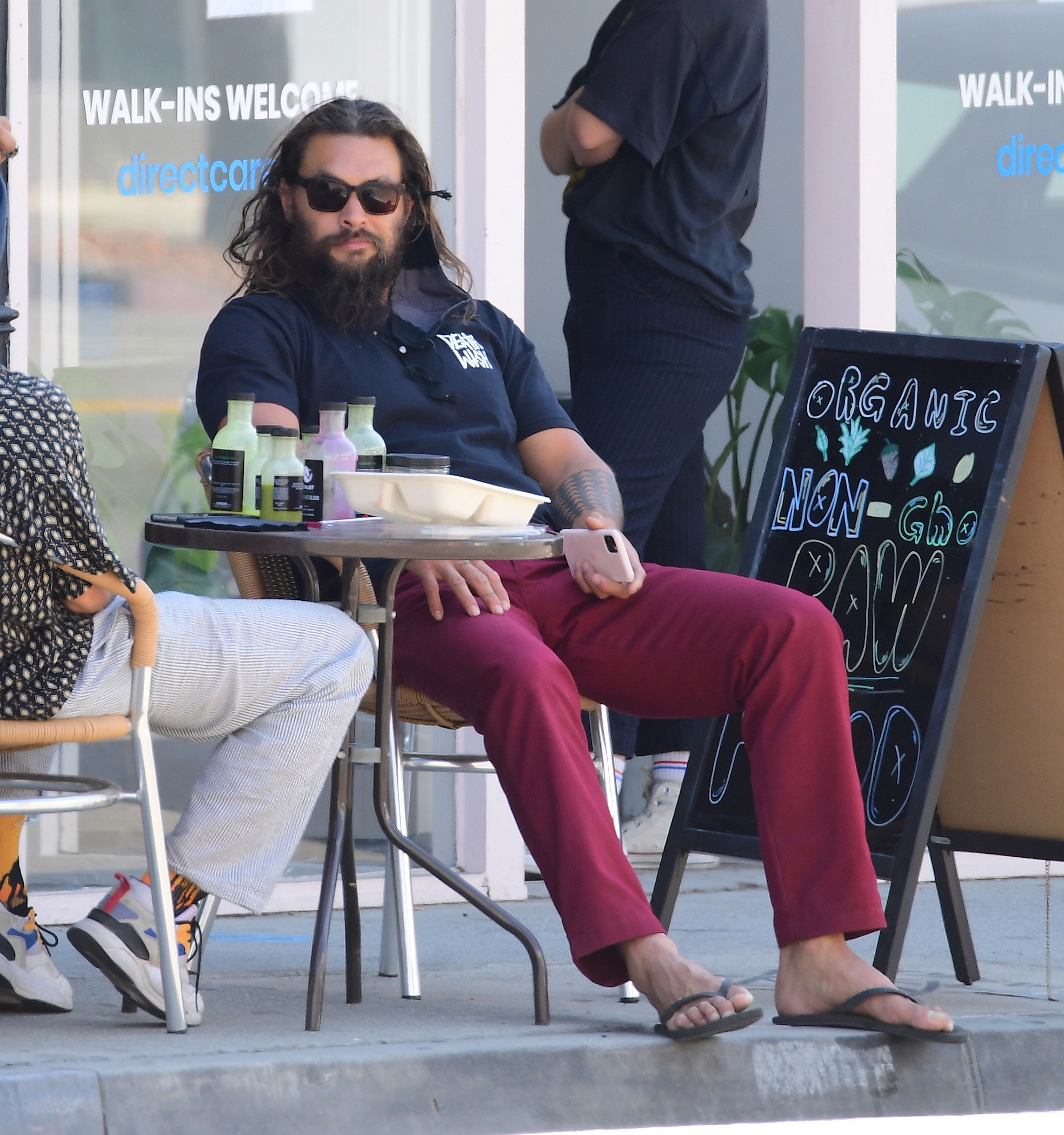 "I've never worked with a director on this scale," Momoa said. "Denis is a cinematic genius and generally all the action stuff that I've done has been nowhere even remotely close to Denis. I love you, buddy. Just watching some of the moves that I would do and going behind the camera and seeing [cinematographer] Greig [Fraser]'s eye with Denis, I've never seen something so beautiful in a fight scene. Generally the things that I do don't look so good."
Now Jason Momoa wants every film to be beautiful
Dune set the tone for Momoa. He's going to strive to make subsequent projects measure up.
"This film set the bar in how I want to have my career go, working with Denis and this level of actors," Momoa said. "I learned so much every day. So I don't ever want to go back to not being treated that [way]. I felt beautiful on this film. That's a very hard thing to say but I felt very beautiful and I laughed constantly."