What is Jason Momoa's Ethnicity?
Jason Momoa has a lot of different ethnicities, but he only identifies with one.
If you follow Jason Momoa on social media, you'll notice that he likes to say Aloha. He loves rock 'n' roll, playing instruments, acting in blockbuster films like Aquaman, and record-busting TV shows like Game of Thrones, and the color pink. Most importantly, though, he loves his wife Lisa Bonet and their children Lola and Nakoa-Wolf.
Besides his family, Momoa has a deep love for his heritage. He has many different ethnicities, but he only identifies with one.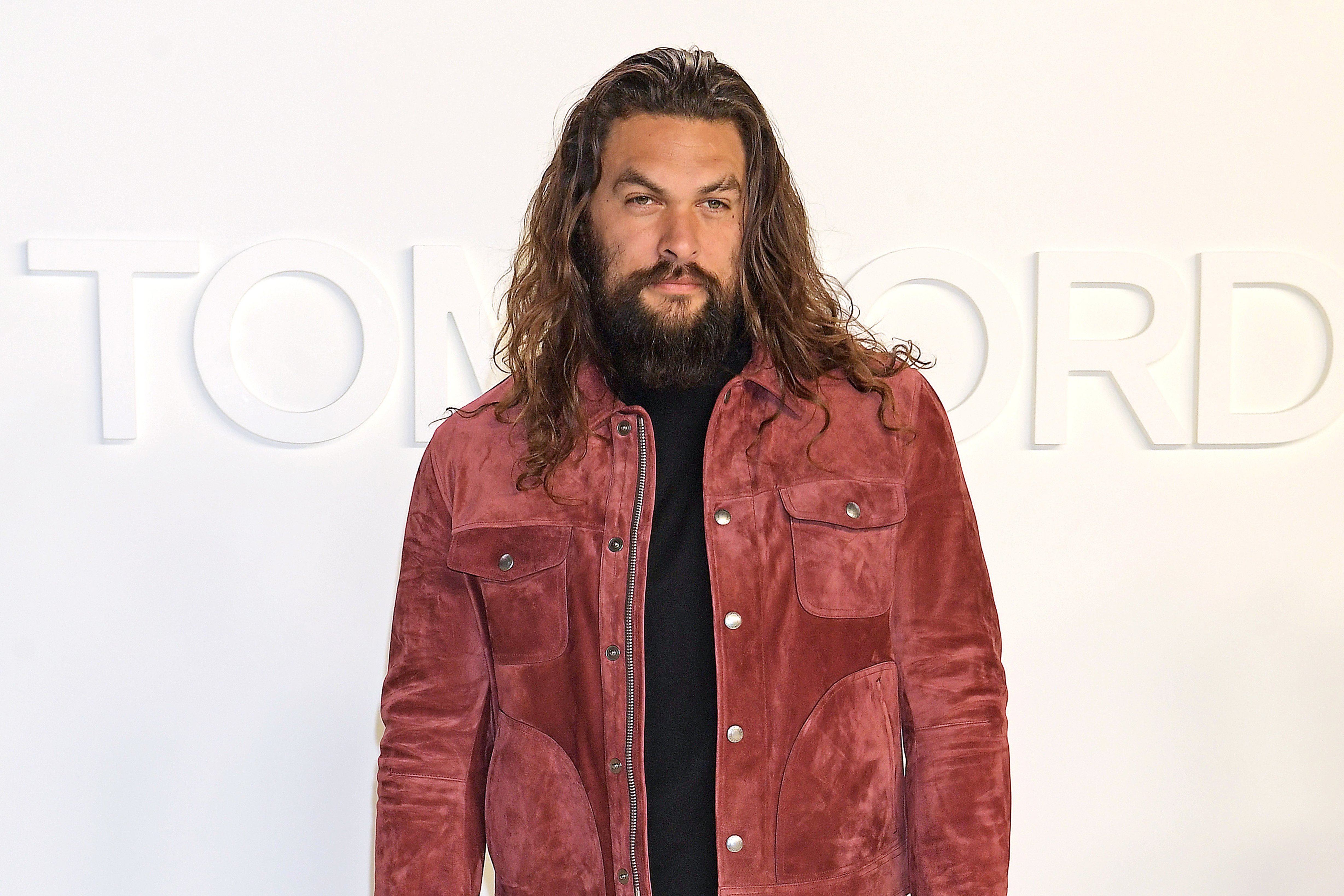 Jason Momoa has many ethnicities
Momoa was born in Nānākuli, Honolulu, Hawaii, but that doesn't mean he's a hundred percent Hawaiian. While his father has native Hawaiian roots, his mother, who hails from Iowa, where Momoa spent his childhood following his parent's split, is of German, Irish, and Native American descent.
Momoa spent his summers in Hawaii starting at age 12 and moved back to the state full-time when he attended the University of Hawaii. Even though he didn't really spend a lot of time in Hawaii when he was growing up, he identifies more with his Hawaiian roots than any of the other ethnicities he has from his mother's side.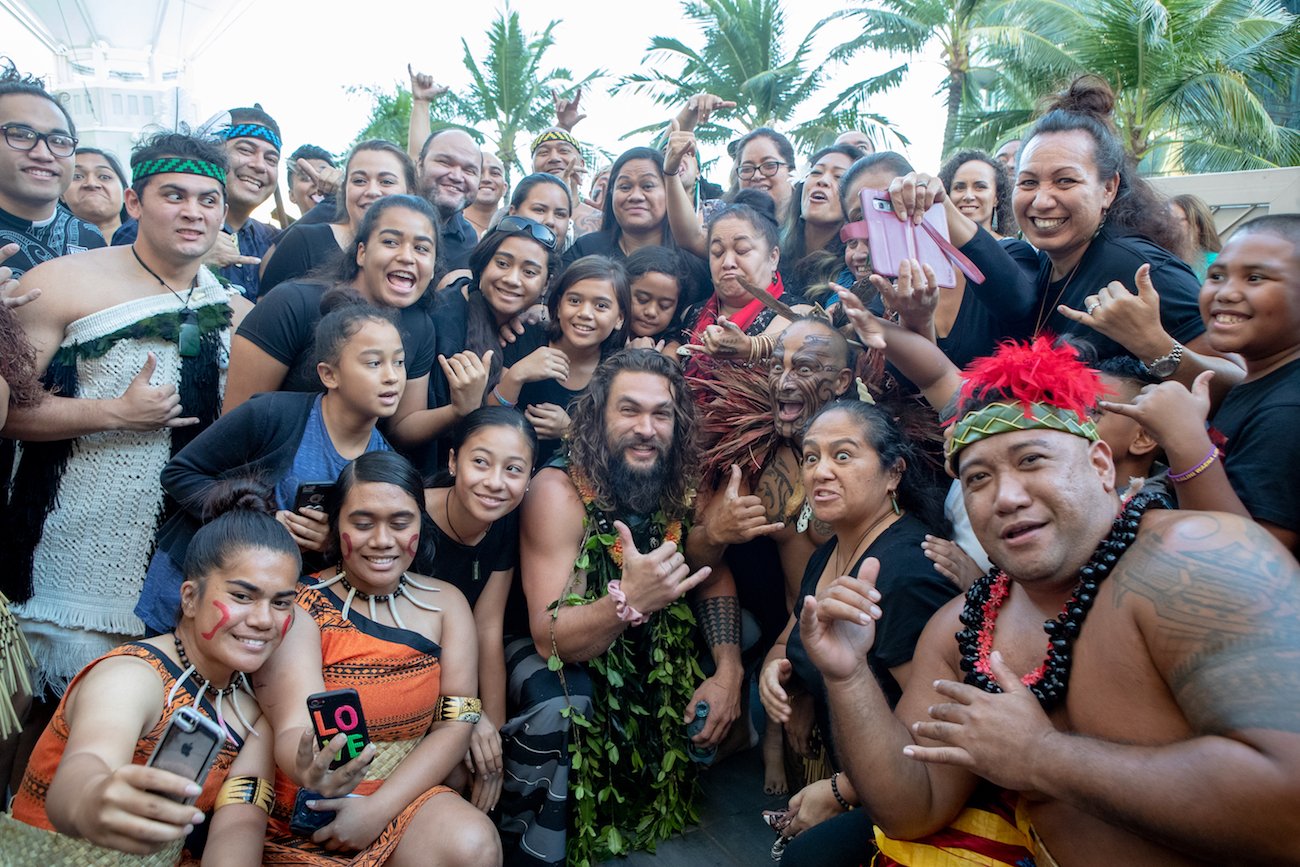 Jason Momoa identifies the most with his Hawaiian heritage
Momoa has a tattoo on his arm representing his family's 'aumakuea, a spirit or animal that dies and protects its ancestors in various forms.
"The Momoa lineage goes back nine generations in Hawaii, but we actually found out we came from Aotearoa—which means we left Hawaii, went down to Aotearoa, and then back. That's my line," Momoa told Newshub of his lineage. Oprah Daily writes, "Aotearoa is what the indigenous people of New Zealand—the Māori—call their country."
"When I was a baby, I saw pictures of New Zealand. I've been just pulled there, and the moment I set foot there, it was the only place on earth I've felt that this is exactly where I'm from – not even Hawaii has done that for me – I'm so connected to Aotearoa, on a higher level. I know I'm from there."
Momoa's father told him Hawaii is his home and that he could return whenever he wished. In 2019, Momoa returned to his home amidst a busy shooting schedule to join his family of islanders in protest against the construction of a giant telescope. Builders wanted to drill into Hawaii's sacred dormant volcano, Mauna Kea, or as Momoa calls it, the belly button or the umbilical cord of the Earth.
"That's like our birthplace. You can imagine that in the middle of the ocean. That's how our islands were formed. So how can that not be sacred?" Momoa told CNN.
"It started in 2015, heard the news about it, and you know, it's, it's my home," Momoa said of the controversial construction. "I'm Hawaiian. It's my nationality. What's happening over there was just not right," Momoa says. "And I wanted to bring awareness to it. And I went over there to meet with everyone, and from then on, it's just been this constant as a devotion to bringing awareness to the world."
Momoa doesn't just advocate for his community, he brings awareness to it, and by being cast as Aquaman, a role he was born to play, he's paving the way for other Hawaiian's to breakthrough as well.
Jason Momoa was born to play Aquaman
Growing up and spending his summers in Hawaii, you can imagine all the swimming Momoa did. His swimming abilities came in handy for Aquaman.
James Wan, Aquaman's director, told BET that they couldn't have cast anyone as perfect as Momoa. "I really wanted to lean into the sort of biracial nature of Aquaman, right?" Wan said. "He is a superhero character who actually is biracial in that he's half Atlantian, half surface dweller. It's great for someone like Jason Mamoa, with his background, he could really kind of understand that growing up and really sort of play it up."
"That was Zack Snyder [director of Justice League]," Momoa said. "It was his dream, and when I walked into the office, he said, 'I want you to play Aquaman.' That made no sense to me until he said, 'You're half white, you're half Polynesian. Obviously, the Polynesians have their own water gods. Why wouldn't you take this [points to arm with tattoos] and put it all over.' And so he put it together that way. And I just think it's kind of a neat perspective to go from two different worlds…he is the bridge that can gap land and sea together."
Momoa will always have his Hawaiian lineage. Being Hawaiian is in his soul.