Jason Segel Once Quit Smoking After 'How I Met Your Mother' Co-Star Refused Love Scenes With Him
How I Met Your Mother married couple, Marshall Eriksen (Jason Segel) and Lily Aldrin (Alyson Hannigan), will always be the ultimate couple goals. No matter what life threw their way, the couple was able to work through their issues.
Whether it was Lily's debt or Marshall's job switching. Marshall and Lily had cute nicknames for each other and always seemed to be so in sync.
However, according to Contact Music, Jason Segel has a bad habit that Alyson Hannigan couldn't deal with in real life. Segel is a smoker, and Hannigan did not want to kiss him. 
What is 'How I Met Your Mother' about?
How I Met Your Mother ran for nine seasons on CBS, from 2005 to 2014. Through a series of flashbacks, Ted Mosby (Josh Radnor) tells his kids how he met their mother and the adventures he had in New York City with his four friends along the way to meeting her.
It is now seen as one of CBS' most popular shows. However, HuffPost explained that during the first three seasons, the show struggled with ratings. They even had "backup mothers" in case the show was canceled earlier than expected. The producers were also unsure how long a dad could tell his kids how he met their mother.
Who is Jason Segel?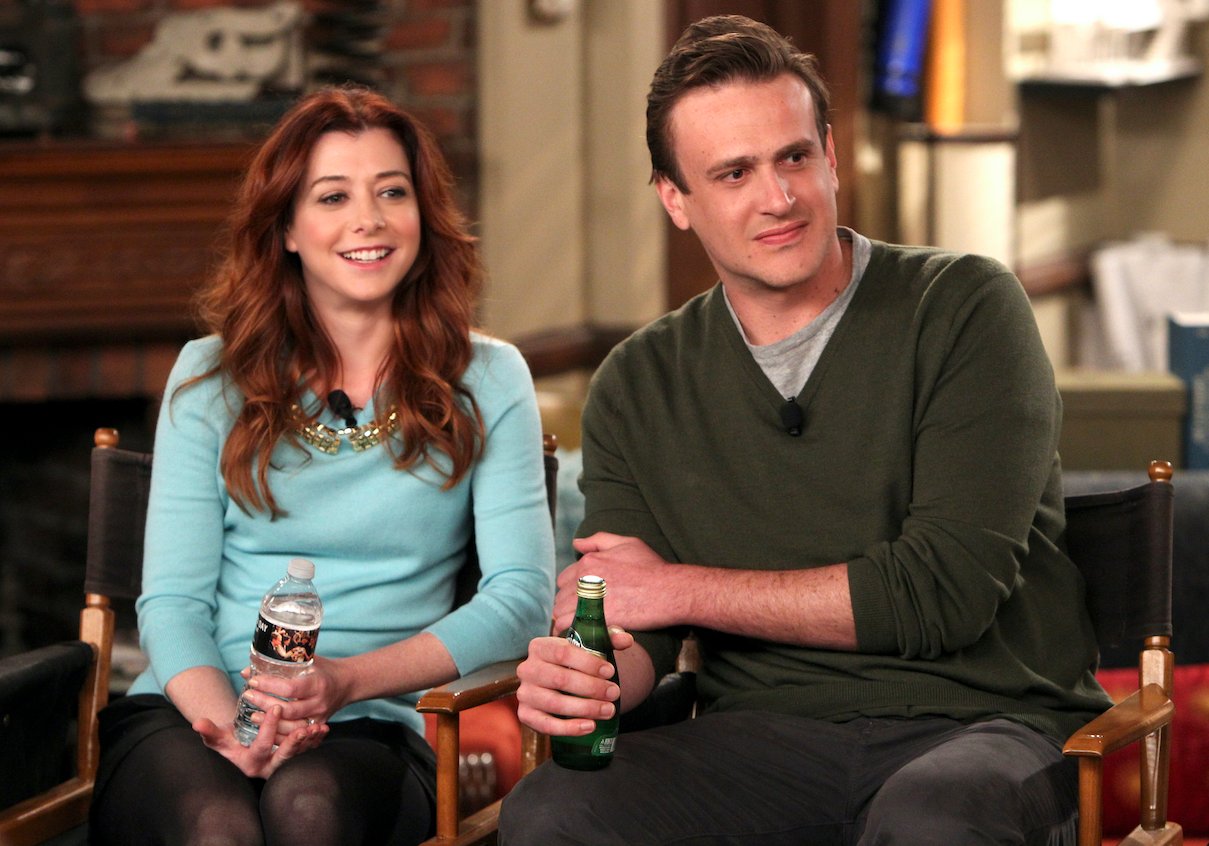 Segel grew up in LA and conveyed an interest in acting during his school years. In 1999, Segel got his big break when he landed a role in Judd Apatow's TV series Freaks and Geeks.
After, Segel had a few appearances on television and in movies. He then was offered the part of Marshall Eriksen on How I Met Your Mother; he was just 25 years old at the time.
Segel's big movie debut came shortly after, when he starred in Forgetting Sarah Marshall, alongside Kristen Bell and Mila Kunis. Not only did he star in this film, but he also wrote it. In addition to this, in 2011, Segel co-wrote and starred in The Muppets. 
How Jason Segel quit smoking for Alyson Hannigan
Since Hannigan and Segel portrayed a married couple, they often had to be close and have love scenes together. Hannigan was repulsed by the smell of his smoker breath and said kissing Segel was like kissing an ashtray. 
What Culture reported that when the show first started, the two made a bet that he had to pay Hannigan 10 dollars whenever Segel smoked a cigarette. The bet didn't last long, though, because Segel ended up owing Hannigan quite a bit.
He said of the whole ordeal: "She told me she would not do any romantic scenes with me as long as I was smoking. And that left me with no other option." He decided to go cold turkey. This worked, but due to feeling stressed, Segel relapsed a year later. 
You would think this would have created tension and bad feelings between these two actors, but according to Nicki Swift, the two were actually quite fond of each other. Hannigan adored Segel and enjoyed working with him.
She was also really sad about the show ending, and she broke down during an interview with The Talk. Segel also had nothing but kind words for his co-star. Segel said of Hannigan: "Aly and I have a lot of scenes together, spend a lot of time together, and she's always been there to listen to me and give me advice. Saw me through hard times and good times. I learned a lot from being around Alyson by the kind of person that I wanted to be."