Jason Sudeikis Compared 'Saturday Night Live' to McDonald's: 'I Didn't Want to Work on 'SNL"
For many comedians, joining the cast of Saturday Night Live would be a dream come true — but for Jason Sudeikis, it was anything but. Despite a string of professional successes, popularity, and awards, Sudeikis said he blames his stint on Saturday Night Live as a contributing cause to his divorce from Kay Cannon. With the benefit of hindsight, personal fulfillment, and some introspection, Sudeikis is both looking back and moving forward.
Jason Sudeikis had unlikely start in improv comedy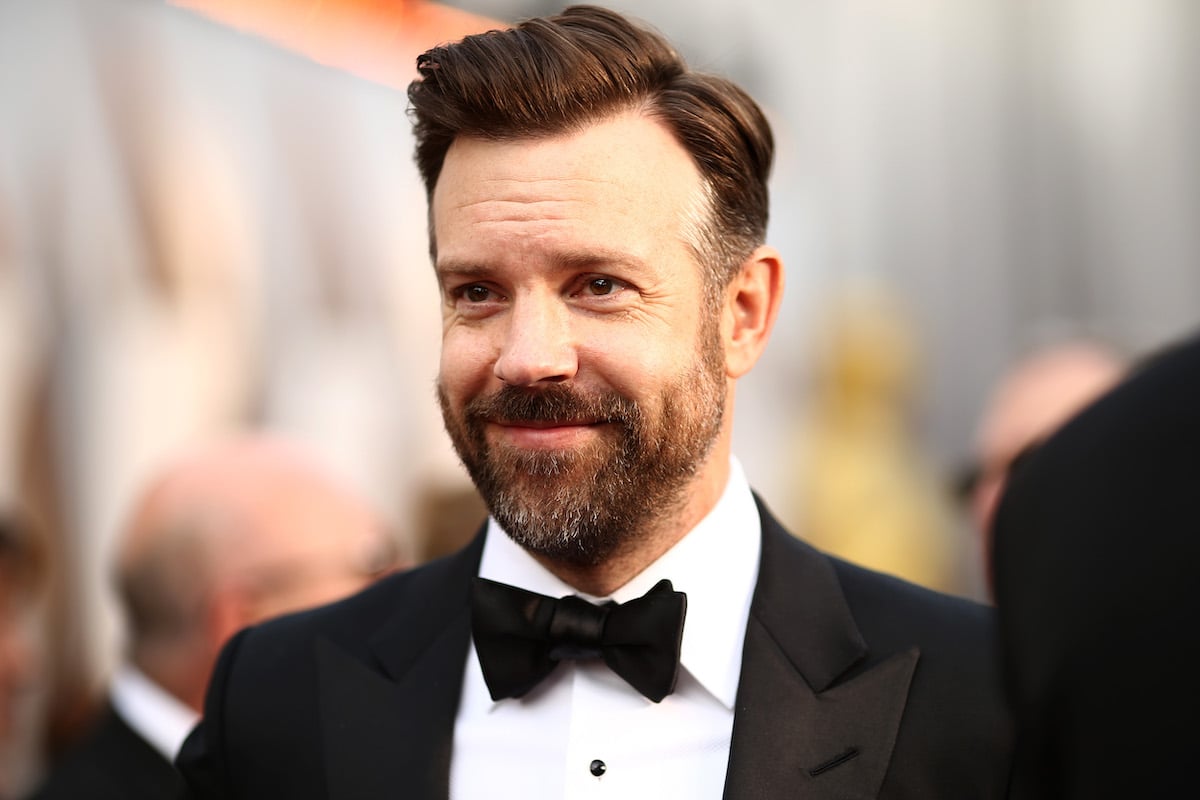 Growing up in the Kansas City suburbs, the likable, 6-foot-1 star was a standout on the basketball court. Sudeikis enrolled at Fort Scott Community College on a basketball scholarship. However, lackluster grades and the lure of the entertainment industry inspired him to try a career in comedy improv. After success in regional performances in the Midwest, he soon moved to Las Vegas with his wife, Pitch Perfect writer Cannon, performing at Second City Las Vegas.
His big break on 'Saturday Night Live' almost broke him
Sudeikis never wanted to be on Saturday Night Live, mentioning in a GQ interview that he wanted to take a "less corporate path," and that he looked at it like a job at McDonald's: "No, never." When he was offered an audition for the show, however, he couldn't resist a chance at the big leagues. Unfortunately, the unexpected appearance of Chris Rock and Jeff Ross performing when it was supposed to be his turn stole some of his thunder.
He ended up being offered a job writing for the show, but claimed it was "like winning a gold medal in the thing you've never even trained for." Eventually, he persuaded producer Lorne Michaels to let him perform on the show. Recognition quickly came for his spot-on impersonations of Mitt Romney and Joe Biden, along with highlight roles as the Male A-hole and the Devil. His time on Saturday Night Live helped launch his film and voice career, but took a toll on his personal life; he and Cannon divorced in 2010.
Sudeikis met Olivia Wilde at an 'SNL' wrap party — and their split coincided with his 'Ted Lasso' fame
As recurring television roles and film acting and voice parts expanded, Sudeikis decided the time had come to bid farewell to Saturday Night Live in 2013. While he did make a few guest appearances on the show in following years, it's clear that he's learned the value of his work and even refused to do his Biden impersonation on Good Morning America. Besides helping launch his career, Saturday Night Live also helped spark romance, as he met future fiancée Olivia Wilde at a 2011 wrap party for the show.
Well-received films — and even a role on super-popular series The Mandalorian — have ensured Sudeikis's popularity. However, he truly shines in his starring role as an optimistic fish-out-of-water coach on the Apple TV+ show Ted Lasso. Sudeikis has reached new heights thanks to the series; the role has garnered four Emmy nominations, as well as best actor wins at both the Golden Globe Awards and Screen Actors Guild Awards.
Ironically, his relationship with Wilde dissolved in unanticipated parallels with the life changes he wrote for his own character Ted Lasso. He's putting a positive spin on things, however. As Sudeikis told the Today Show, "I'll have a better understanding of why in a year. And an even better one in two, and an even greater one in five, and it'll go from being, you know, a book of my life to becoming a chapter to a paragraph to a line to a word to a doodle."
RELATED: Celebrity Relationships That Started on the Set of 'Saturday Night Live'