Who Is Jason Sudeikis' Ex-Wife Kay Cannon? Why Did They Divorce?
Actor Jason Sudeikis's romantic life coincided with his professional in 2020 when he split from actor Olivia Wilde while his show Ted Lasso received rave reviews. However, this wasn't the first time a public breakup affected his work. Learn more about Sudeikis' ex-wife, Kay Cannon.
Jason Sudeikis has been married once before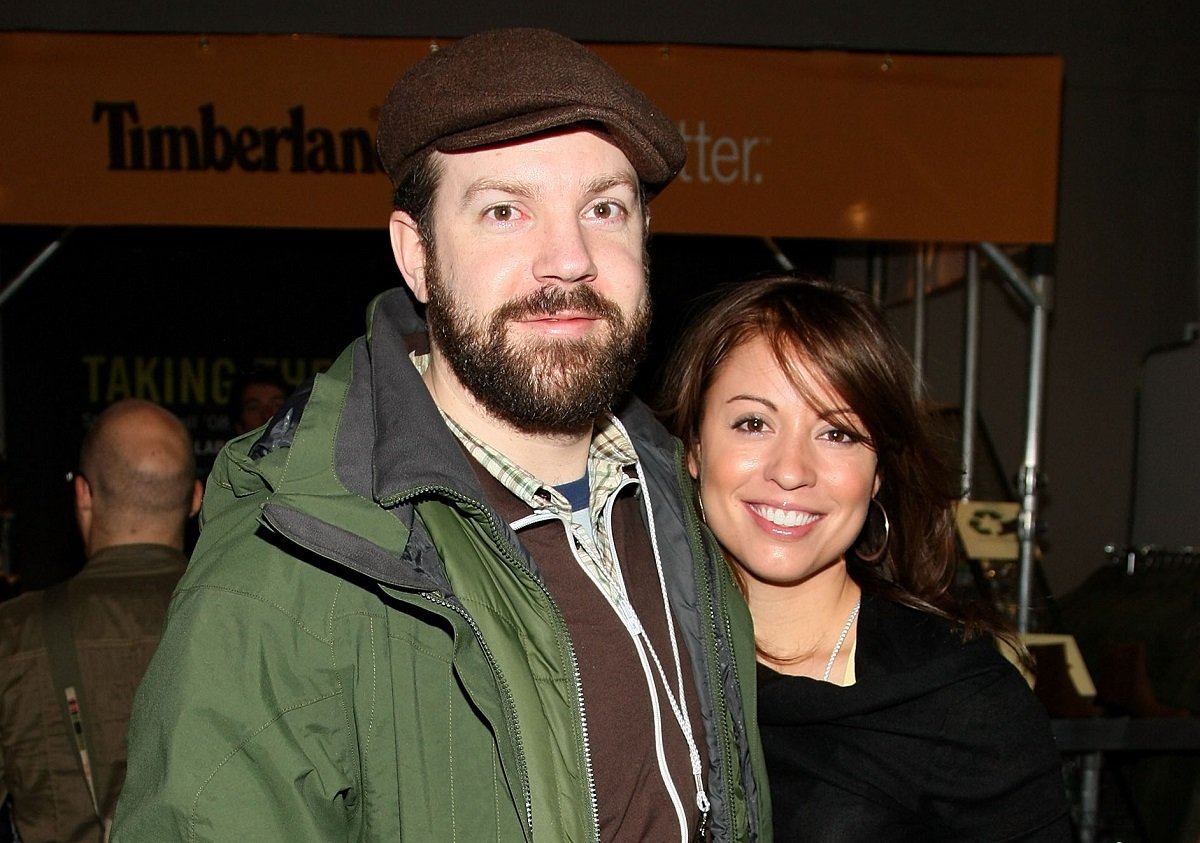 Before he began dating Wilde, with whom he shares two children, Sudeikis was married. He tied the knot with Cannon in 2004 after dating for several years. The couple met while doing improv in Chicago, later moving to Las Vegas to perform at Second City there.
Cannon and Sudeikis separated in 2008. They finalized their divorce in 2010. Shortly after, he started seeing Wilde. Cannon met Eben Russell, a comedy writer, and they got married in 2012. In 2013, they welcomed a child together: A daughter, Evelyn Rose, nicknamed Leni.
Sudeikis and Cannon's marriage ended while he was on 'SNL'
Sudeikis moved from to New York City when he began writing on Saturday Night Live in 2003. In a 2021 interview, he told GQ he was "unhappy" before he was bumped up to featured player. He told Lorne Michaels," 'I had to give up two things I love the most to take this writing job: performing and living with my wife.' And on a dime, he just goes, 'Well, if you had to choose one…'"
He added that "going through something emotionally and personally" while on SNL — his separation from Cannon — made him "feel like a crazy person." "You're looking at yourself in the mirror and you're just like, 'Who am I? What is this? Holy hell."
But Sudeikis thinks received a sign the relationship was over even before that: He developed alopecia, which he compared to a joke about someone who gets signs from god in the form of rescue vehicles. "You can't tell me that hair falling out of my head wasn't—I don't know if it was the speedboat or the pickup truck or the helicopter, but yeah, man, it all comes home to roost," he said. "What you resist persists."
Kay Cannon is a writer and director known for 'Pitch Perfect'
While Sudeikis' career shift began during their marriage, Cannon's came on the later end. She started as a writer and producer on 30 Rock, working alongside fellow Second City alum Tina Fey. She also co-produced Fey's comedy team-up with Amy Poehler, Baby Mama, in 2008.
Cannon is perhaps best known for the Pitch Perfect film franchise. She wrote the beloved first film, as well as its sequel, and co-wrote the third. Cannon also received producer credits for the second and third movies. Additionally, she made her directorial debut with the 2018 comedy Blockers.
During this time, Cannon continued working in TV. She wrote and produced on New Girl and the short-lived comedy Cristela. She also created the Netflix series Girlboss. In 2021, Cannon wrapped filming on the Camila Cabello-starring musical adaptation of Cinderella, which she wrote and directed.
RELATED: Brittany Snow's Bachelorette Party Was the Ultimate 'Pitch Perfect' Reunion