Jason Sudeikis Once Tried to Join the Blue Man Group as a Young Actor: 'I Got to See Myself Bald and Blue'
Jason Sudeikis put on many hats over the last two decades. To some, he's always going to be the guy dancing around behind Kenan Thompson in a popular SNL skit. For others, he's best known for his work in comedies such We're the Millers. 
However, while Sudeikis has shown himself to be a multifaceted entertainer, they might be surprised to learn that the comedian once tried to join Blue Man Group.
Finding fame
Sudeikis tried his hand at several paths to fame before settling on comedy. An athlete since childhood, He played point guard for his community college basketball team before falling in love with a sports-themed comedy troupe, and the rest of was history, but it took time to develop. Sudeikis started taking shows wherever he could perform. This is where he met friend and collaborator Brendan Hunt.
"Suddenly, there's a beat-up Volvo station wagon, like an '83, and this is '97, I think, and these two guys get out, all bleary-eyed, and wearily change into their baseball pants. And one of them was Jason." Hunt told GQ.
Sudeikis toured, performed, wrote, and honed his craft with every new opportunity. However, when it came time to either stay on the path or pick a steady career elsewhere, he followed his dreams of performing. This meant putting himself out there and exploring opportunities. 
Jason Sudeikis goes blue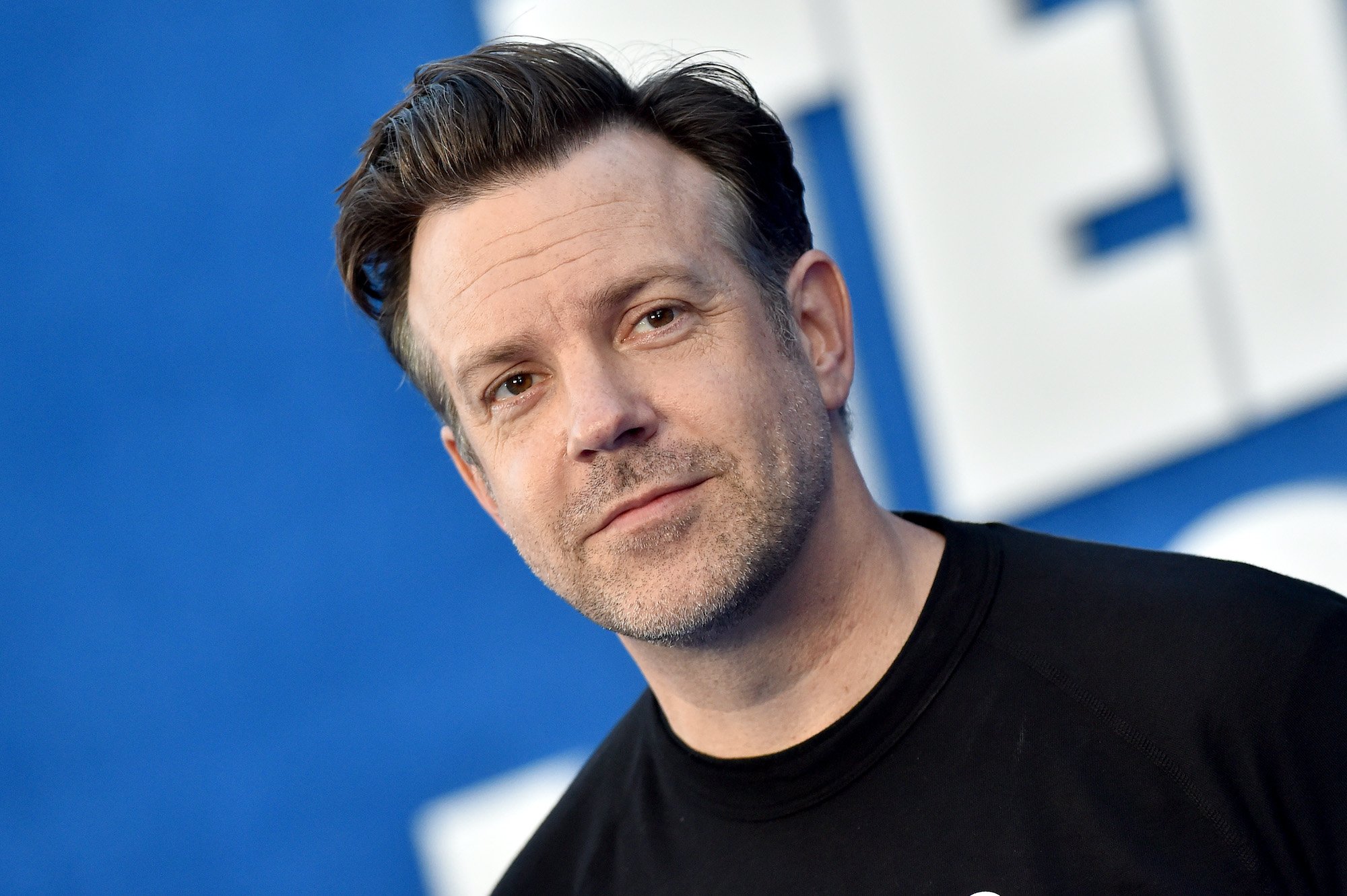 Sudeikis knew that sketch comedy was his biggest calling, so he moved to Las Vegas with hopes of finding a residency. When the residency didn't come, however, Sudeikis set his sights on something else. When the Blue Man Group, a novelty band that paints themselves blue and puts on an entertaining concert that blends into performance art, needed a drummer, Sudeikis went in for an audition. 
"They flew me out to New York," he told GQ. "That was August of 2001, right before 9/11. And I got to see myself bald and blue."
According to Encyclopedia.com, The Blue Man Group was the brainchild of Matt Goldman, Phil Stanton, and Chris Wink, three performers who wanted to do something more than music. While those three are the most notable members, Sudeikis may have been the biggest name had he made it.  However, he wasn't good enough at drumming, but the trip to New York helped give him the confidence to try other endeavors. 
Sudeikis makes it big
Sudeikis learned from his failures as much as he did successfully. Speaking about his philosophical views on life, performing, and making an impact on others' lives, Sudeikis credited these early opportunities with teaching him the positives and negatives of living life in front of an audience. 
"With kids, knowing is half the battle. But adulthood is doing something about it. That's the other half. 'I'm bad with names.' 'I'm always late.' Oh! Well, knowing is half the battle," Sudeikis told GQ. "All right, so win the f***ing battle by doing something about it! Get better at names. Show up five minutes early, make it a point to do it. So, I'm still learning these things. But hopefully I've got plenty of time to do something about it."
Now, Sudeikis is bigger than ever. After decades of honing his craft on stage, at SNL, and in movies spanning nearly every genre, his latest project Ted Lasso on Apple TV Plus, is his most personal yet. Sudeikis, who created the show with Hunt, plays an American football coach who travels to England to become a soccer coach. However, despite his lack of knowledge, that positivity takes over the team in a poignant and hopeful way.
Sudeikis is a refreshingly personal comedian who is not afraid to air out his demons, try to do better, and use his platform to promote positivity. From the early days of trying out for the Blue Man Group to today, his willingness to go out and follow his dreams has made him one of the biggest names in comedy, and Sudeikis shows no signs of slowing down.