Jason Sudeikis Once Admitted to Being Paranoid on the 'Saturday Night Live' Set – 'They're Gonna Find Me Out'
Apple TV+ recently began airing episodes from season 2 of Jason Sudeikis' hit comedy series Ted Lasso. The critically acclaimed show features Sudeikis reprising his role as a football coach who is suddenly tasked with coaching a soccer team in the United Kingdom.
Ted Lasso has been a big hit for Sudeikis, but it's far from the first successful TV show he's been a part of. Sudeikis initially broke through as a writer and performer for Saturday Night Live, one of the most successful TV shows of all time. 
Even though Sudeikis was a strong performer during his stint on SNL, there was a time where he had doubts about his potential with the show. In fact, he called his manager at one point to tell him that he should have never joined the cast.
Jason Sudeikis didn't want to work on 'SNL' at first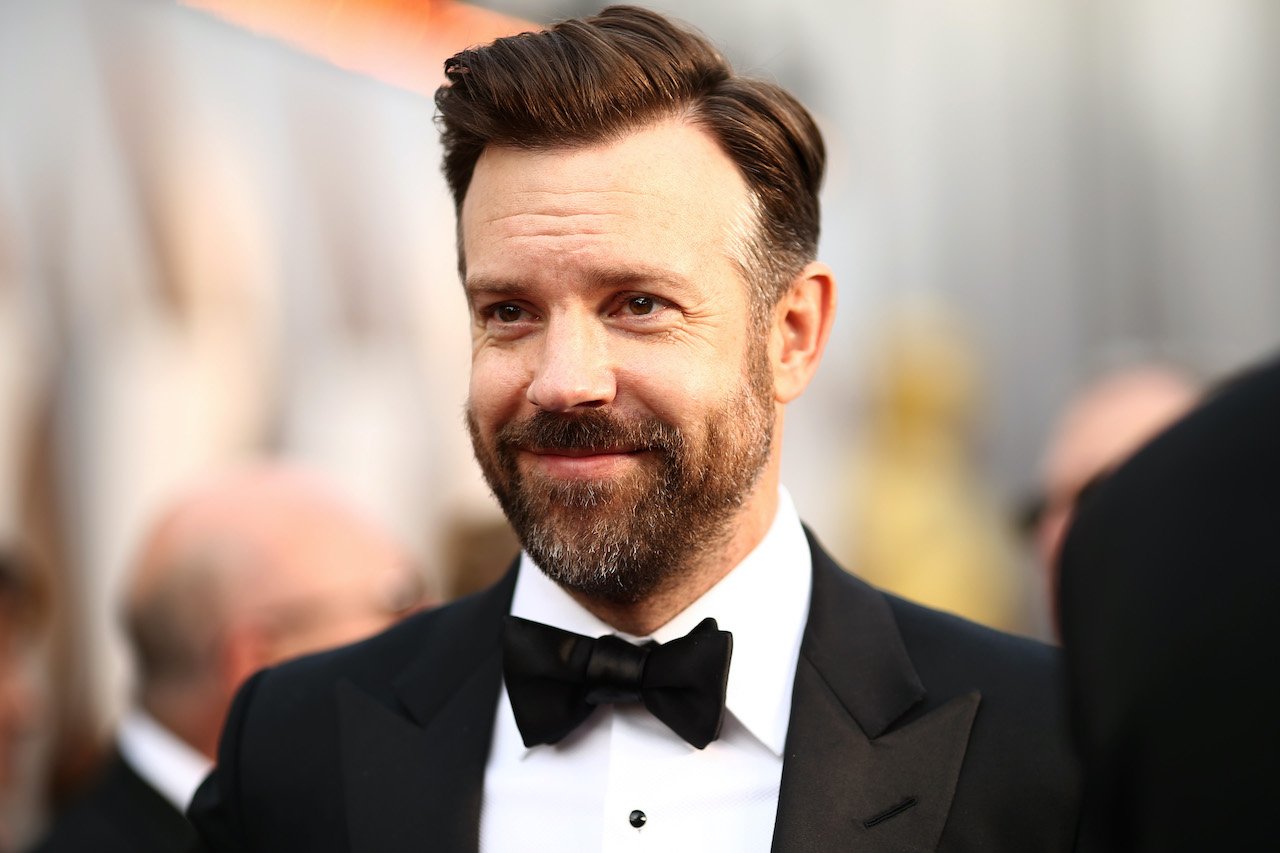 Sudeikis discussed his journey to SNL during a resurfaced 2020 interview with theoffcamerashow, admitting that earlier in his career, he was determined not to work with SNL 
"I auditioned for the show in August of 2003," he recalled. "At that point, I was living in Las Vegas working on Second City. And Jeff Richmond, who is one of my heroes and a mentor of mine … came and saw our show and did basically a week's worth of rehearsal. Like, three rehearsals with us, and added 20% more laughs. He's one of those just really gifted guys. And he asked me, 'Would you ever audition for SNL? And at that point I was [an] adamant no," Sudeikis recalled.
In his opinion, working for SNL meant that he would be selling out artistically for a major corporation. 
"When you come from the Chicago experience it's about the process," he said. "SNL is a product base and show business in Hollywood … I f****** hated SNL. You have to hate SNL at some point during your comedy journey because it's McDonald's. 
Chris Rock crashed his 'SNL' audition 
When Sudeikis finally gave in and agreed to audition for SNL, it was far from easy. Right as he was supposed to go on stage to perform, comedy legend Chris Rock cut in front of him and stole his thunder.  
"So you have this tribunal that are in the back, and I figured Chris was just going to join them," he told Jimmy Fallon. Then the person ends, and Chris is standing right next to me. … About to go up, I'd just sucked down my rum and Diet Coke," he said. "And Chris looks up at me, and he goes, 'Oh, hey man.' I go, 'Hey.' He goes, 'Was this your big shot?' I go, 'Uh, kinda.' He goes, 'Sorry.'"
Jason Sudeikis felt insecure about his talent while working on 'SNL'
Despite the obstacle, Sudeikis had a successful audition that led to him landing a gig with SNL. Unfortunately, once he got there he had serious doubts about his abilities as a comedian. 
"I remember calling my manager and being like, 'I should have stayed in Las Vegas,'" he told Rolling Stone. "I didn't think I was helping the show. There was a little bit of 'Impostor Syndrome,' I think it's called, where you worry, 'They're gonna find me out.'"
As history will tell it, Sudeikis was exactly where he was supposed to be. His hilarious performances on SNL opened the door for a ton of other opportunities, including Ted Lasso.