Jason Sudeikis Refused to Do His Joe Biden Impression on 'Good Morning America' — Here's Why
When Jason Sudeikis stopped by 'Good Morning America,' things got pretty awkward when he was asked to do a Joe Biden impression.
Saturday Night Live alum Jason Sudeikis is famous for his spot-on celebrity impressions and impeccable comedic timing. The actor recently stopped by Good Morning America to talk about his latest project, Ted Lasso, but things became awkward when one of the morning show hosts asked Sudeikis for an impromptu performance as Democratic presidential candidate Joe Biden.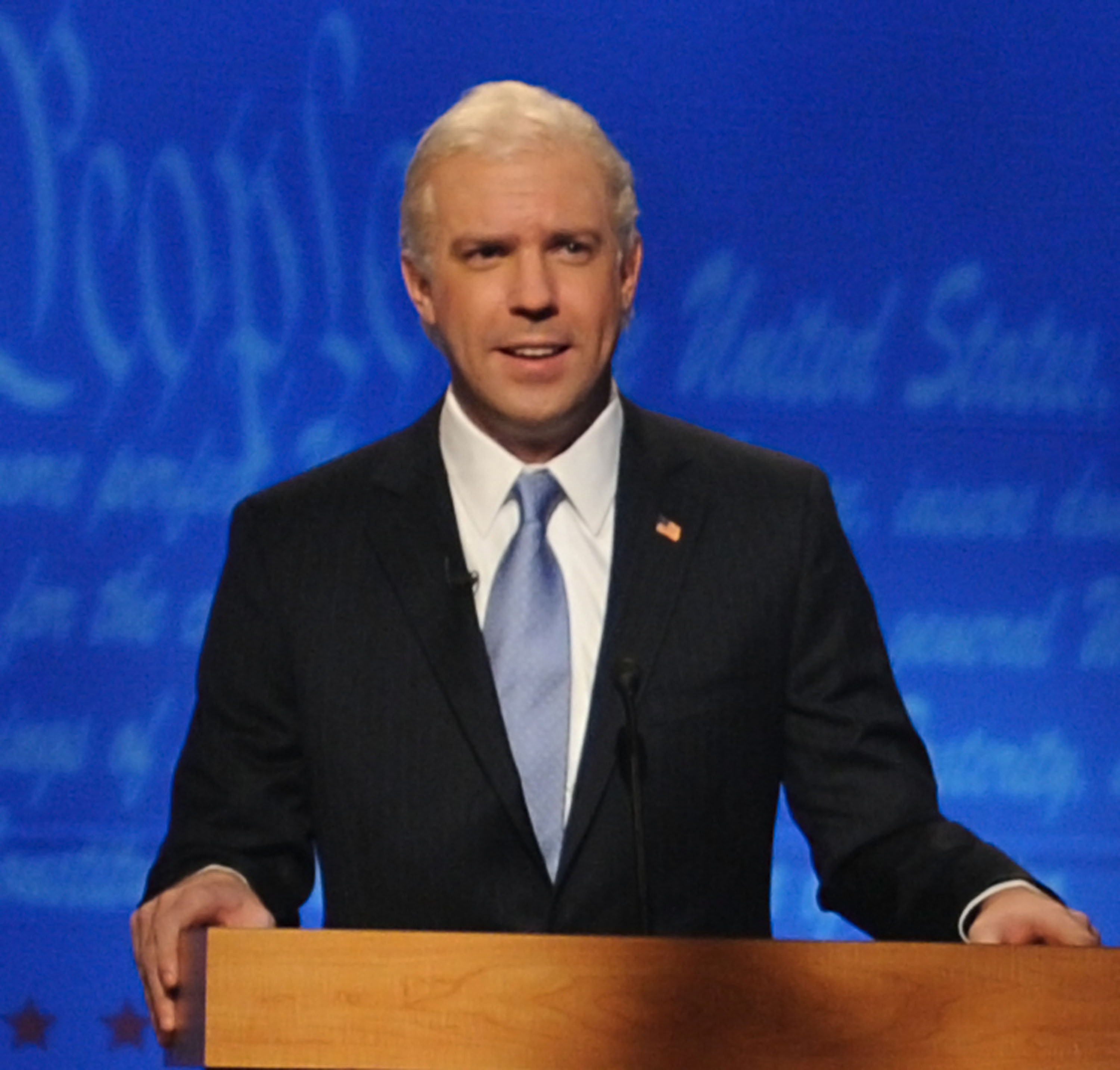 Jason Sudeikis is prepping to reprise his role as Joe Biden on 'Saturday Night Live'
Sudeikis began writing sketches for Saturday Night Live in 2003. By 2005, he was performing as a featured player before being bumped up to regular cast status in 2006. The actor created a series of recurring bits, including entertaining fans with his hilarious version of Biden, the 47th Vice President of the United States. Sudeikis remained on the series until 2013, at which time his film career was really heating up.
Following his departure from the show Sudeikis did return for occasional appearances, most notably to play Biden. Now that Biden is the presumed Democratic nominee for the 2020 presidential election, it looks like Saturday Night Live will probably bring the impressionist back to play him.
While speaking with Good Morning America, Sudeikis hinted that he is nearly ready to reprise his role as Biden on Saturday Night Live. "I'm getting there," said Sudeikis. "Once I pop in those fake teeth, they have me wear, then that's when it really takes over."
Sudeikis shot down a request to do his Biden act on 'GMA'
Riding the excitement of the day, Good Morning America personality T.J. Holmes hit Sudeikis with a big request, asking, "Can you give us a quick Biden, just a little Biden this morning?"
The expert impressionist pulled no punches with his snappy reply, refusing to perform his schtick on the morning program. "No," Sudeikis said, quickly shooting down the request. "It costs too much."
Sudeikis then elaborated on why he would not give the viewing audience a taste of his classic Biden act, saying, "Not for free. Lorne [Michaels] always says, 'Don't do what you do well for free.'"
Sudeikis will likely partner with Maya Rudolph this season on 'Saturday Night Live'
Although he would not give Good Morning America a preview of what is to come with his Biden character, fans can likely look forward to Sudeikis popping up on Saturday Night Live in the near future.
With Biden in the race for president and Senator Kamala Harris as his running mate, the door is open for comic superstar Maya Rudolph to reprise her role as Harris on Saturday Night Live. 
When asked about his thoughts on appearing alongside Rudolph as Biden and Harris, Sudeikis had high praise for his colleague, saying, "I think any television where Maya Rudolph is on more is good for America."
Follow Erika Delgado on Twitter.