Jason Sudeikis in 'Ted Lasso' Reveals His Alter Ego to Let People Know We All Have a Jekyll Inside and It's Ok
Jason Sudeikis is currently flying high with his fan-favorite series Ted Lasso where he plays the titular character. Season 2 of the show is underway, with production on the next season already slated for 2022. Sudeikis has provided entertainment and life advice through Ted Lasso. One of his essential pieces of advice included revealing his alter ego and letting viewers know that "we all have a Jekyll inside, and it's ok."
The show's influence is spilling out into real life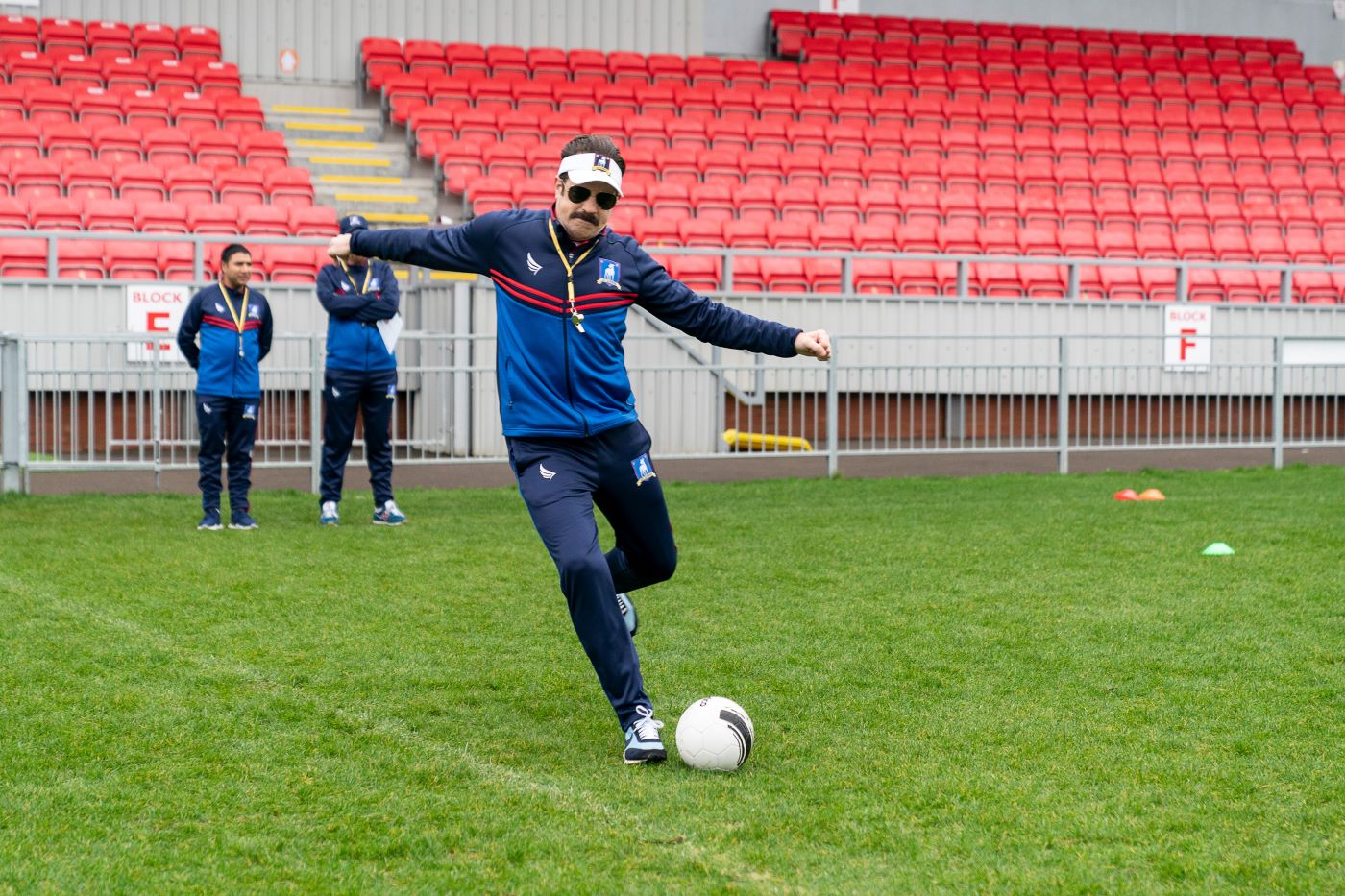 Ted Lasso revolves around the title character as he works to prove himself a worthy coach. The show begins with a recently divorced and scorned woman Rebecca Welton who now owns AFC Richmond. Rebecca is out to destroy the club that her ex-husband previously owned as she holds a grudge against him for continuously cheating on her and never being held responsible.
She hires the most incompetent person she could find to ruin AFC Richmond, which is revealed to be the only thing her ex-husband loved. Ted, the new hire, is an American Football coach from Kansas City, and although he led an American football team to a title, he knew nothing about soccer, which was the main reason Rebecca hired him.
Ted employs his folksy upbeat charm to try and connect with his new team, but they hate him anyway. It's soon revealed that Ted might actually not be the dimwit everyone thinks him to be. Every night he speaks to his wife and son, and it's implied that he might have taken the job because of some marital issues involving his wife needing some "space."
One of the running gags in the show is the banter between Rebecca and Ted and their biscuit encounters. Another iconic moment is Jamie Tartt's signature jersey-pointing win move, which Cincinnati Reds' first baseman Joey Votto employed during his recent home-run-hitting streak proving that Ted Lasso's influence isn't confined to the screens only.
Ted Lasso brought out the jerk in him to teach others a lesson
You'd think with all the characters in the show, Ted Lasso would be done with introducing new characters. Fans recently got acquainted with yet another character on the series, the eponymous character's alter ego, Led Tasso.
Unlike the cheerful and charming Ted, Led is demanding, unreasonable, insensitive, and insulting. Jamie's return didn't sit well with his teammates as he burned plenty of bridges on his way out. His return saw his teammates being jerks as well, regardless of Jamie's endless locker room apologies.
So how does one deal with a bunch of jerks? Bring in an even bigger jerk, Led. Ted reasons that the best way to get the team to work together is to divert their attention from Jamie, and he does so by introducing a particularly tough routine involving touching toes which half works.
As E! Online reports, Ted Lasso stars relate to Ted's alter ego. Sudeikis acknowledges that his character on the critically acclaimed show has helped him stay in a positive headspace but called anger a secondary emotion but necessary.
"Whatever you got to do…But yeah, I think we all have some, you know, a little bit of Jekyll and Hyde and that we just want to keep that Hyde hidden," the actor advised,
What does the future hold for 'Ted Lasso'?
Ted Lasso is currently a hit with audiences and has just begun its sophomore season. Showrunner Brendan Hunt offered some details regarding season 3 in his talk with Deadline, noting that the series was already greenlit in October 2020 for a third season.
Hunt stated that scriptwriting for the third season would begin in four weeks, and the shooting will start in January 2022. Aside from that, not much is known about the future for the lovable coach Ted Lasso.